Jack Wilshere should just have enough time to be fully-fit for the World Cup, but may have to settle for the substitutes' bench at Saturday's FA Cup final, according to Arsenal manager Arsène Wenger.
This has been another stop-start season for the 22-year-old, with injuries restricting Wilshere to just 19 starts in the Premier League.
Wilshere returned after a two-month lay-off in Sunday's season finale at Norwich, although Wenger was coy when asked whether he was fit to start.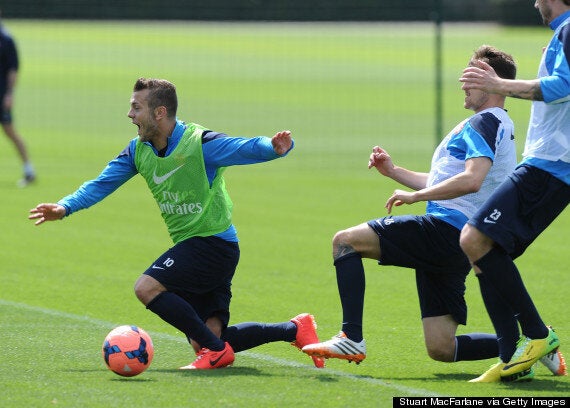 Wilshere started just half of Arsenal's Premier League games this season
"How has he been this week? Good, he works hard," Wenger said. "We have a hard session today again and he progresses. He played 30 minutes at Norwich, that was planned, he came out well.
"I think if you ask me about the World Cup, he should just have enough time to be fully fit."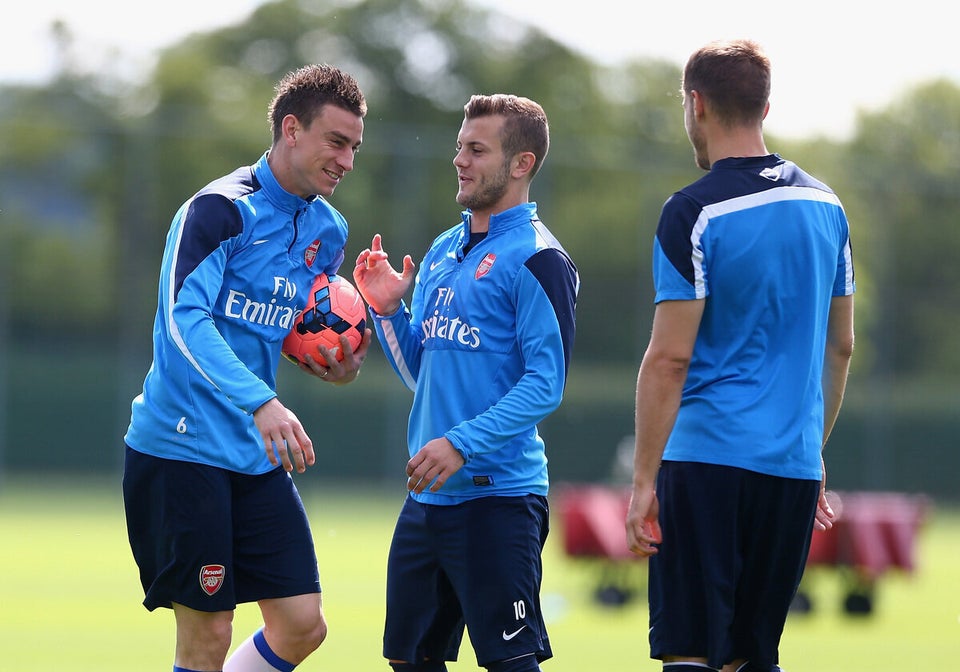 Arsenal train ahead of Cup final
The other Arsenal player called up by Roy Hodgson this week was Alex Oxlade-Chamberlain. The 20-year-old has not featured since Arsenal's 3-0 win at Hull on 20 April due to a groin and will need assessing before they take on the Tigers at Wembley.
"Everybody should be available who played in our last game at Norwich," Wenger added. "There's still some uncertainty about Oxlade-Chamberlain and Thomas Vermaelen, who was out for the last minute with five stitches in his knee.
"We'll know more about that tomorrow or Friday."