Pictures of the day from The Huffington Post brings you the very best news and sports images, from around the world chosen and created by our own photo editors, Elliot Wagland, Tahira Mirza and Michael Cripps. As the image of Wells Crowther, a victim of the September 11 attacks is displayed behind him, President Barack Obama speaks at the National September 11 Memorial Museum, Thursday, May 15, 2014, in New York. Obama spoke at the dedication in New York for the National September 11 Memorial Museum. He said the museum tells the story of 9/11 so that future generations will never forget.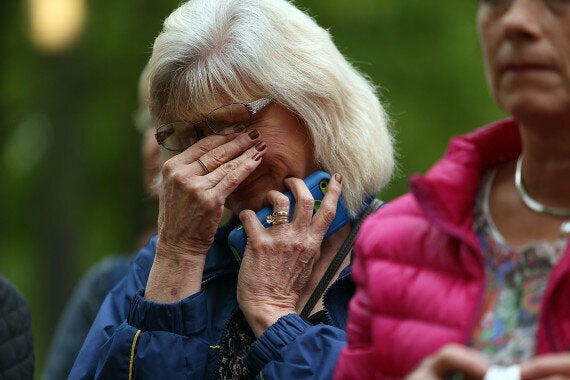 A woman wipes away tears at the Ground Zero memorial site while watching the dedication ceremony of the National September 11 Memorial Museum at in New York May 15, 2014 in New York City.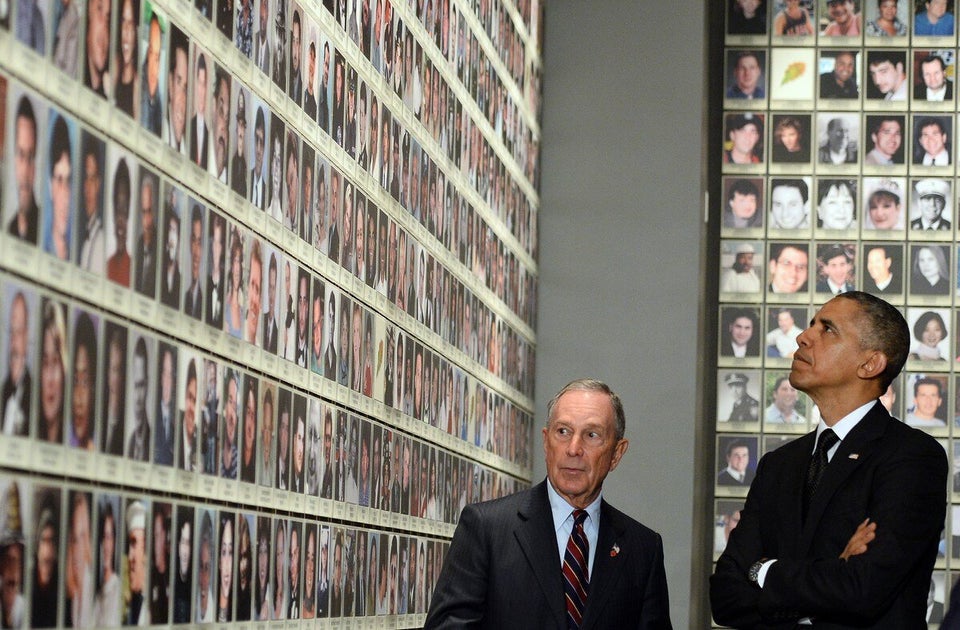 9/11 Museum Opening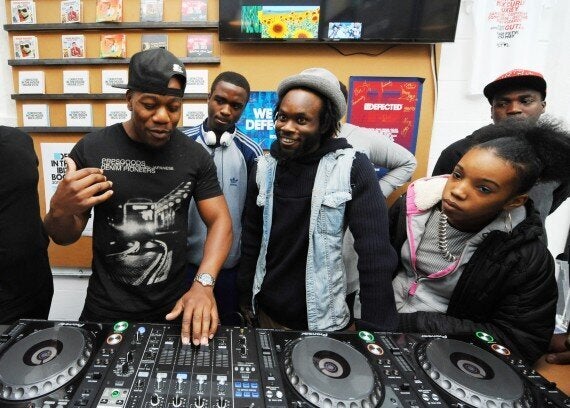 Last night Pioneer held an exclusive masterclass for the KidsCompany DJ academy students at the Defected pop-up store which was opened in partnership with Pioneer to celebrate Defected's 15th Anniversary. Rudimental DJ Locksmith dropped in on the class to give the students his top tips for becoming a successful DJ.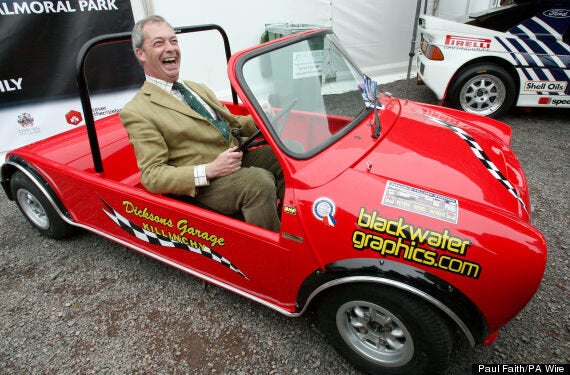 UKIP Leader Nigel Farage tries out a converted mini, at the start of the annual Balmoral show, outside Belfast, during a one day visit to the province.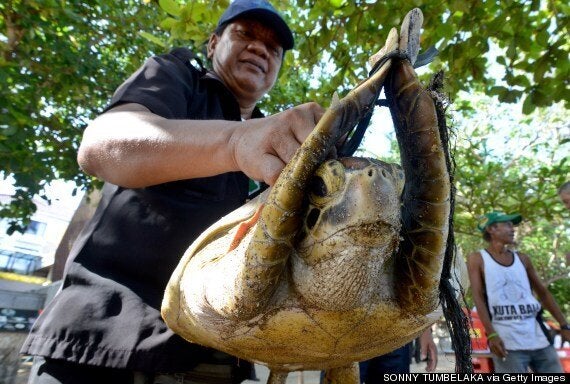 A Balinese man carries a green turtle to release at a beach in Kuta on Indonesia's resort island of Bali on May 14, 2014. Indonesian marine police seized 12 green turtles at Tanjung Benoa area during the operation to protect the endangered marine turtle.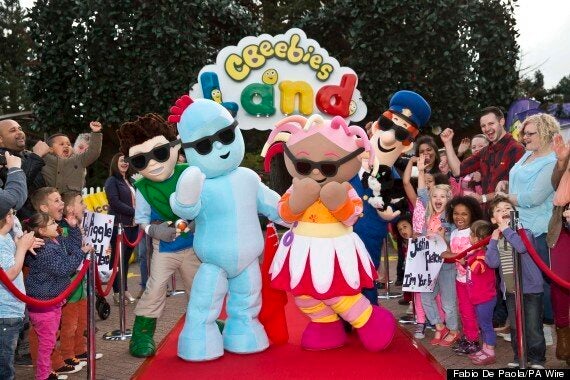 Alton Towers Resort is the UK's first theme park to open an attraction that has been specifically designed for children of all abilities, including learning and physical impairments. The Something Special Sensory Garden is an immersive woodland trail where children of all abilities are invited to explore an array of interactive sights, sounds and textures. The new attraction will be part of CBeebies Land, opening at Alton Towers Resort next week on Saturday 24th May.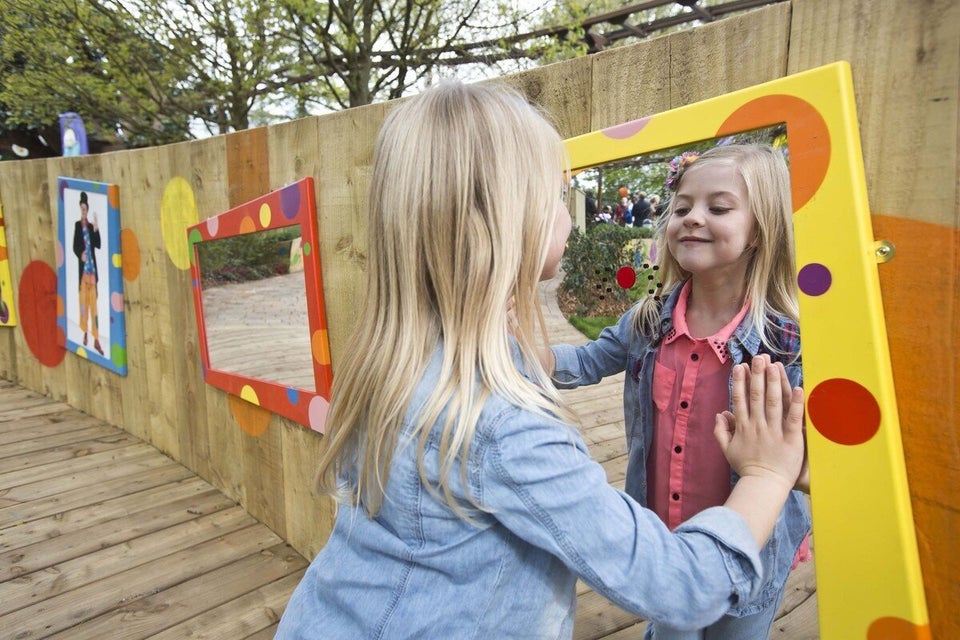 CBeebies Land at Alton Towers Resort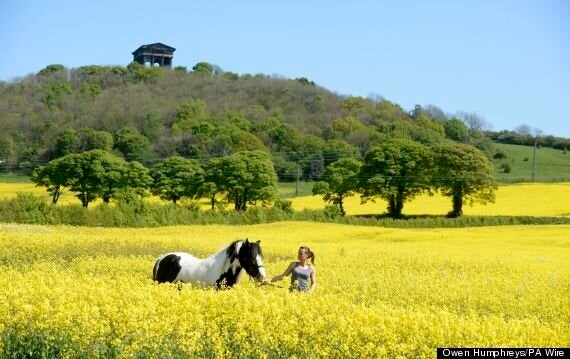 Kym Teasdale, 31, from leads her horse back to the stable through the oil seed flowers in Washington, Tyne and Wear overlooked by the Penshaw monument.