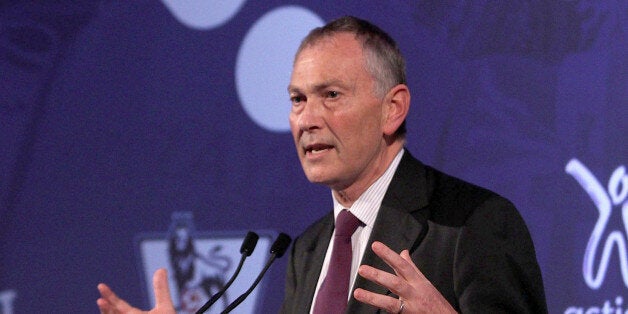 The pressure on Premier League chief executive Richard Scudamore over sexist emails has intensified after Football Association chairman Greg Dyke described the remarks as "totally inappropriate", although the FA will take no disciplinary action against him.
The Sunday Mirror revealed Scudamore had made a string of sexist slurs in emails, seen by a former temporary PA, in which he joked about a prince who "banged skinny big-titted broads" and mocked "female irrationality".
Scudamore has apologised for the emails, which were sent privately to a lawyer friend, and in a response to Edward Lord, a member of the FA's Inclusion Advisory Board (IAB), which has been copied to acting Premier League chairman Peter McCormick, Dyke makes clear his view of Scudamore's remarks but added why the FA will take no disciplinary action against him.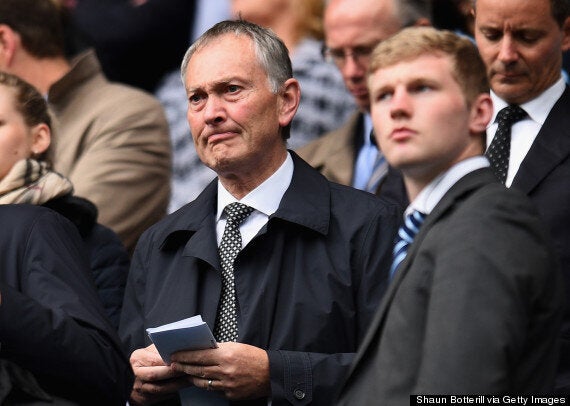 Scudamore was booed when he handed over the Premier League trophy to Manchester City
"In terms of FA disciplinary policy we, as the FA, could have considered taking action had Mr Scudamore's statements been made in the public arena," Dyke said.
"However our policy has always been that we do not consider something stated in a private email communication to amount to professional misconduct.
"We do, however, consider the content of the emails to be totally inappropriate."
Dyke's comments go significantly further than the official FA statement issued on Monday, as does an email to staff from FA general secretary Alex Horne about the issue.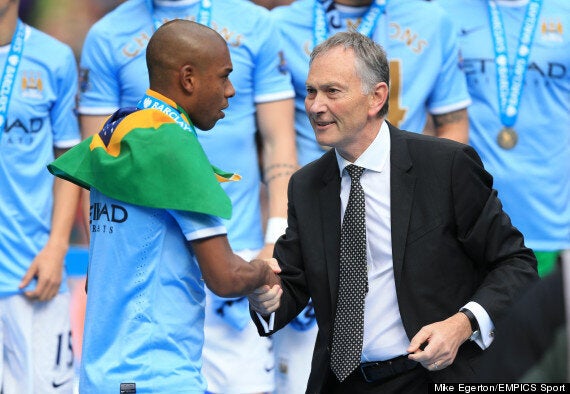 Scudamore might not face disciplinary action over his remarks
Horne said: "It is important I communicate to all staff how disappointed all of us are in the tone and nature of the content of these emails which we believe is totally inappropriate.
"Richard is not an employee of the FA and the matter is one for the Premier League to address considering their respective policies. The issue is something we will continue to monitor."
Sports minister Helen Grant has already branded the content of Scudamore's emails "completely unacceptable" while Labour's shadow sports minister Clive Efford has written to both the FA and Premier League asking why Scudamore has not faced action.
In a statement Scudamore said the exchanges were "private emails exchanged between colleagues and friends of many years" that should not have been accessed by the temporary employee, but accepted they were inappropriate and added: "It was an error of judgment that I will not make again".