This is the Scientology advert that prompted complaints it "preyed on vulnerable people" by being aired during prime-time on ITV between Coronation Street and Emmerdale.
The 30-second advert asks people to imagine "science and religion connecting" and "spirituality and technology combining".
It adds: "Now imagine everything you have ever imagined is possible." Finally, the words 'spiritual technology' appear and merge to make 'Scientology'.
The Advertising Standards Agency (ASA) told The Huffington Post UK it had received 24 complaints the advert was aimed at vulnerable people but did not find any grounds to investigate whether it breached the Advertising Code.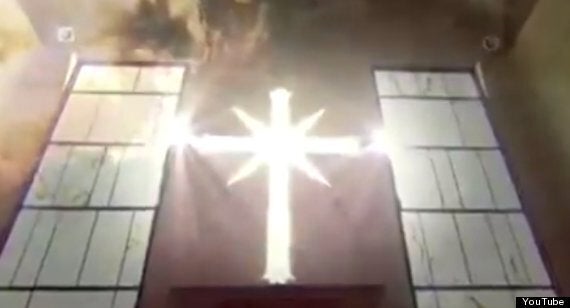 Some people were astonished to see the ad air in prime time
A spokesman said: "The complainants objected that the ad was inappropriate, because they believed religious ads weren't allowed on TV, while some believed the ad was potentially harmful because they considered Scientology is a cult and it might target vulnerable people.
"We understood that some viewers might consider the ad in poor taste because they disapproved of the practices and beliefs of the advertisers, or because they did not believe ads for religious organisations should be broadcast on TV.
"However, the Advertising Code does not prohibit ads for religious organisations from being broadcast on channels."
He added: "The ad itself did not contain either explicit statements of belief or incitements for viewers to change their own beliefs, and only included the advertisers' website address, and so was unlikely to breach the Code for these reasons."
On Twitter, one person called Scientologists "nutters" and said allowing to advertise on primetime TV was akin to letting Al Qaeda advertise.
Despite the Twitter outrage, the ASA received just 24 complaints about it. A change.org petition to never reshow the ad garnered 43 signatures.
The advert did not anger everyone, with some users asking what the fuss was about.
In 1984, a High Court judge described Scientology as "a cult" but attitudes to the group, which includes Tom Cruise among its followers, appear to be softening.
Popular in the Community