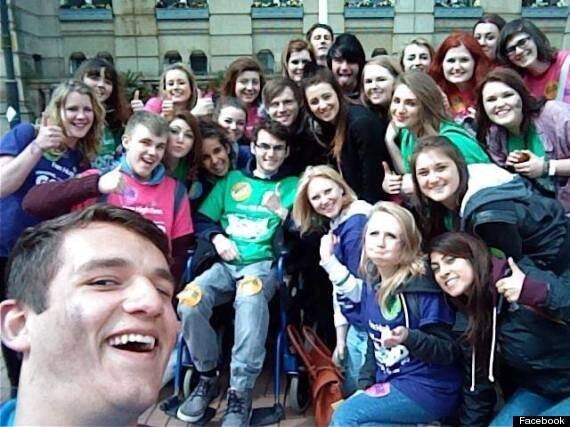 This is the final photo inspirational cancer teen Stephen Sutton posted to his Facebook before his death on Wednesday.
It shows the 19-year-old in Birmingham at an event dubbed National Good Gesture Day, where he got to indulge his trademark thumps-up he posted during his epic fundraising drive, as well as high fives and hugs.
His post said: "National Good Gesture' Day was a huge success!! Here's a picture of me and the group who facilitated the event in Birmingham!!
"To recap, the day consisted of young people in 10 cities across the UK giving out free high fives, hugs, handshakes and fist bumps!
"The aim of the day was to have fun and spread as many smiles as possible- huge thank you to EVERYONE who took part!"
The photo has nearly 30,000 likes and 891 comments.
Sutton lost his battle with cancer after a four-year fight, after raising £3.4million for the Teenage Cancer Trust.