As rescuers continue to hunt desperately for scores of Turkish coal miners still missing after an explosion, their devastated families can only look on.
Harrowing images from the devastated scene show women wailing uncontrollably, men knelt sobbing and others just staring in disbelief outside the coal mine in western Turkey.
At least 238 people have been killed in the disaster while 120 miners are still missing. One of the victims is reported to be a 15-year-old boy.
Hopes are fading of rescuing any more survivors from Tuesday's explosion, with Turkey's energy minister Taner Yildiz saying he feared the number of dead would exceed the 263 killed in Turkey's worst mining disaster until now.
Political anger at the disaster appears to be mounting and there have been protests over Turkey's mine safety record in a number of cities.
There are reports of skirmishes and arrests between families of miners and security forces deployed for the prime minister's visit. In Ankara police fired teargas and water cannon at hundreds of students, while in Istanbul protesters gathered outside the offices of Soma Holdings, which owns the mine.
They are reported to have chanted "murderers".
"The corpses' faces were blackened like the coal," he said.
One elderly man wearing a prayer cap wailed after he recognised one of the dead, as police restrained him from climbing into an ambulance with the body.
Other family members, meanwhile, anxiously await news of their loved ones.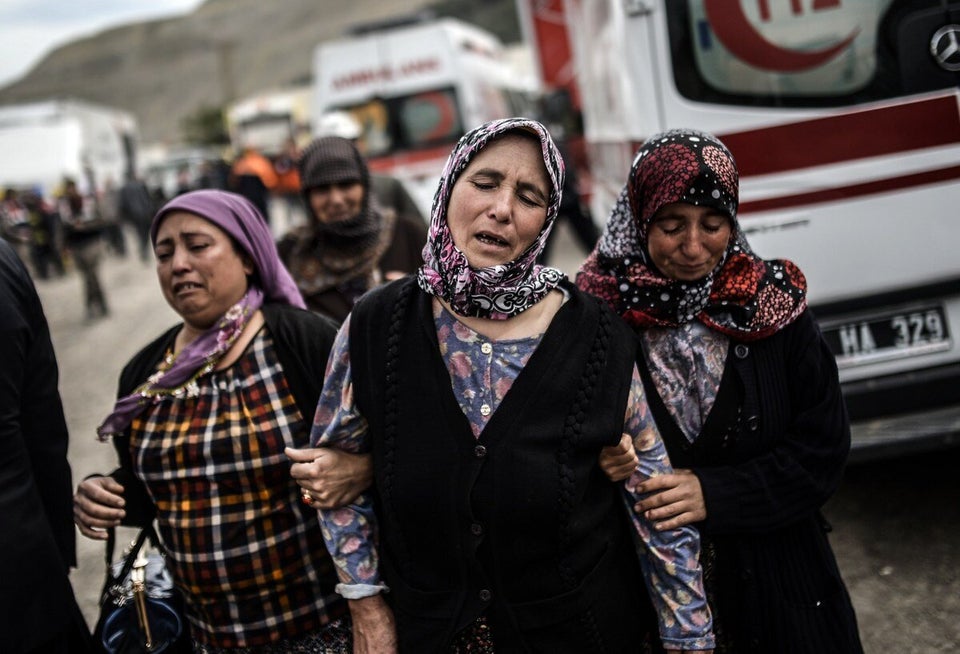 Families Await News In Turkey
Popular in the Community