If you were planning on going skinny dipping anytime soon, this will probably change your mind.
Looking like something that escaped from Jurassic Park, this behemoth alligator snapping turtle was hauled in from a lake in Oklahoma earlier this week.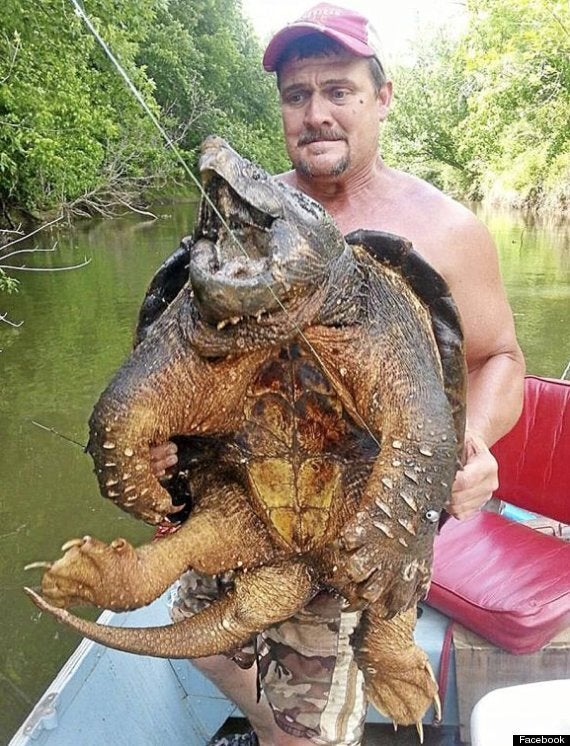 Looking terrified, Dave Harrell holds up the beast for a picture, before releasing it back into the water unharmed
"While catfishing we caught and released this yesterday in Mill Creek at Eufala lake.
"Dave Harrell of Edmond caught it on a rod and reel and Audey Clark of Norman secured it and hauled it into the boat for pictures.
"It is the biggest one we had ever seen."
Clark's wife had this to say about her fella's catch: "This man is crazy...and he just happens to be my husband. I'm just glad that I didn't go on that fishing trip.
"As much as I love nature and all the living creatures...there would not be enough room on that boat for me and that turtle. You go hubby and Dave!"
The beast is thought to weigh between 100 – 110lbs says Barry Downer, curator of herpetology and aquatics for Tulsa Zoo.
Oklahoma is home to both common snapping turtles and the much larger alligator snapping turtle, which are also known as "loggerheads", he told Tulsa World.
He added the largest loggerhead he knows of on record weighed an eye-watering 205lbs, with very large common snapping turtles weighing in at around 35-50lbs.
Alligator snapping turtles by the way, are referred to as the "dinosaurs of turtle world" thanks to their spiked shells, beaklike jaws and thick, scaly tail.
They have no natural predators other than - you guessed it - humans.
TOP 10 UFO AND UNEXPLAINED PHENOMENA NEWS STORIES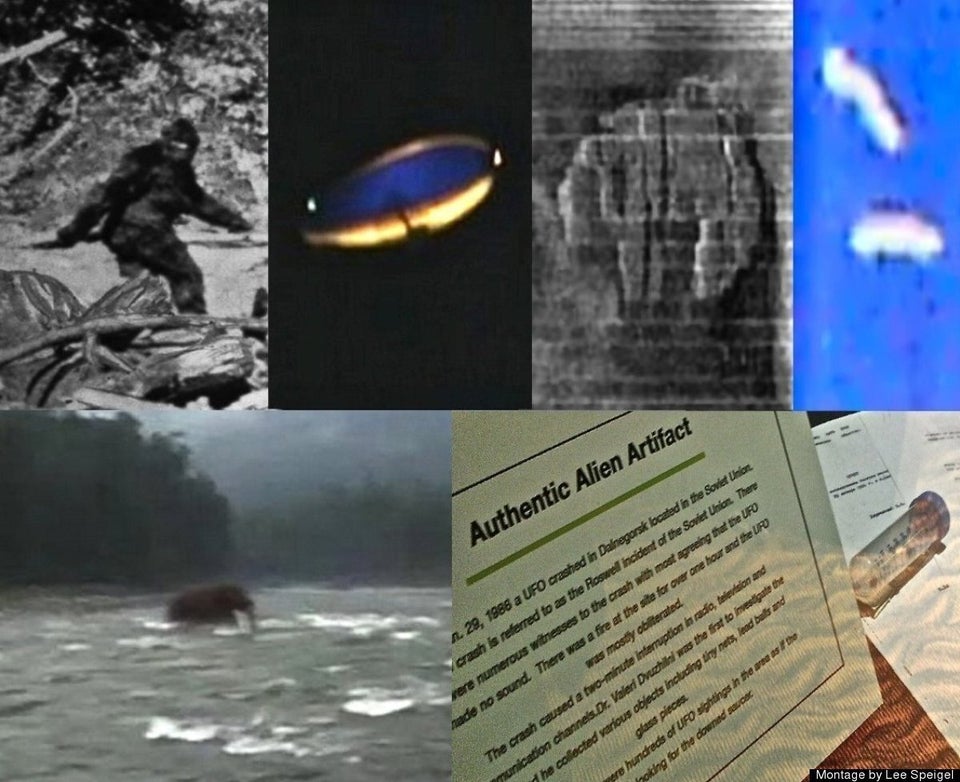 2012's Top 10 UFO & Unexplained Phenomena Stories