A German-born Ukip candidate has plunged his party into yet another racism row, accusing Muslims in his constituency of holding a "totalitarian ideology".
Heino Vockrodt, who is standing in Brent, declared that Muslims are "grooming children to sex slaves" and "cultures are not all equal" in a ferocious email to Brent council planners, published by the Brent and Kilburn Times.
He accused the Brent Afghan community of ignoring the refusal of planning permission for a Willesden cultural centre.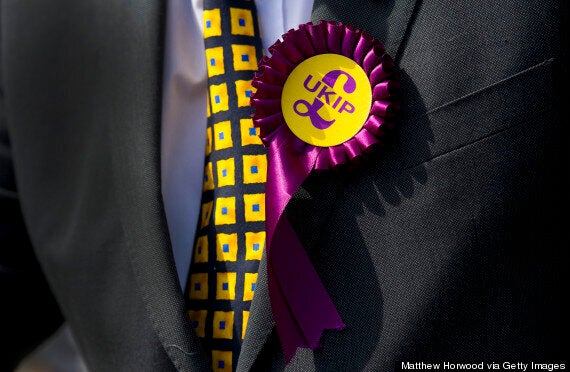 Ukip is engulfed in yet another racism row, after emails from a councillor were revealed
The commercial consultant wrote in the email from last year: "Being Muslims, they ignored both refusals and did it anyway.
"I accuse Brent council of turning a blind eye to this unlawful development for fear of being called racists when, just like in all the other cases where Muslims are grooming children to sex slaves under the eyes of the authorities, the council does nothing for political correctness."
"This neighbourhood is already exploding under the weight of segregation. All the old owners of the neighbouring shops have been squeezed out by Muslims. The entire parade — once lovely owner/occupier shops — resembles Helmand Province now.
"Time to call MI5 & MI6 for sure.
"Islam is a totalitarian ideology. It is against multi-culturalism and everything modern Britain stands for."
Vockrodt was condemned by Cllr Muhammed Butt, leader of Brent Council, who said: "Nigel Farage keeps claiming UKIP isn't a racist party, but that's a hard pill to swallow when its members have put forward an individual with such plainly bigoted views for election to public office."
Ukip would not respond to requests for comment.