The Standard Hotel have confirmed that they have identified and fired the employee responsible for leaking the video which allegedly shows Solange attacking Beyoncé's husband Jay Z.
The clip, which was filmed via the hotel's security cameras, was obtained by TMZ earlier this week and the Standard have already stated that they were taking the matter very seriously.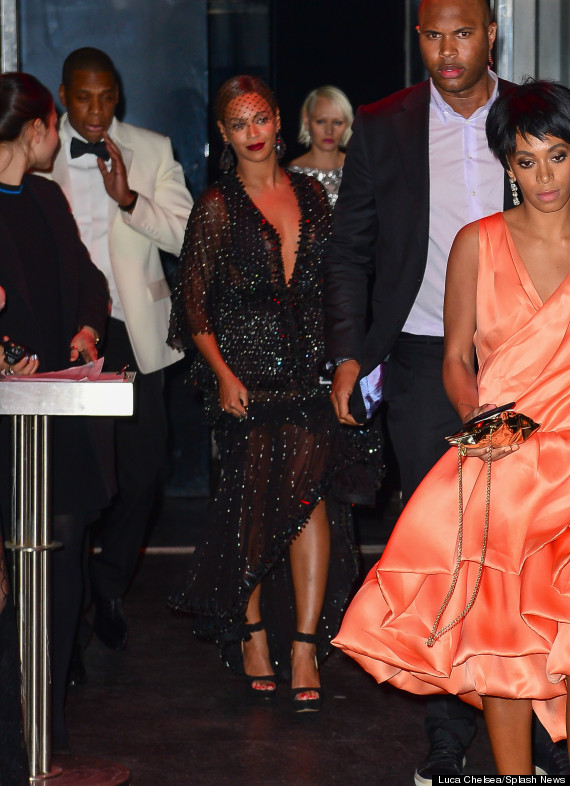 Jay Z, Beyoncé and Solange leave the hotel after the alleged altercation
A spokesman for the hotel confirmed that the employee has been fired, adding that they are now looking at what further action should be taken.
"The Standard has identified the individual responsible for breaching the security policies of the hotel and recording the confidential CCTV video released by TMZ," said Brian Phillips, the hotel's spokesman.
"The Standard has already terminated the individual and will now be pursuing all available civil and criminal remedies."
Recent reports suggest that the employee was paid $250,000 for the tape after a bidding war between a number of US news outlets.
The video features an individual thought to be Solange attacking a man, who is reported to be Jay Z, in the hotel's lift as they leave a Met Gala after party.
As the physical attack takes place, a security guard steps between the pair, while a woman reported to be Beyoncé stands still and appears unfazed by the incident.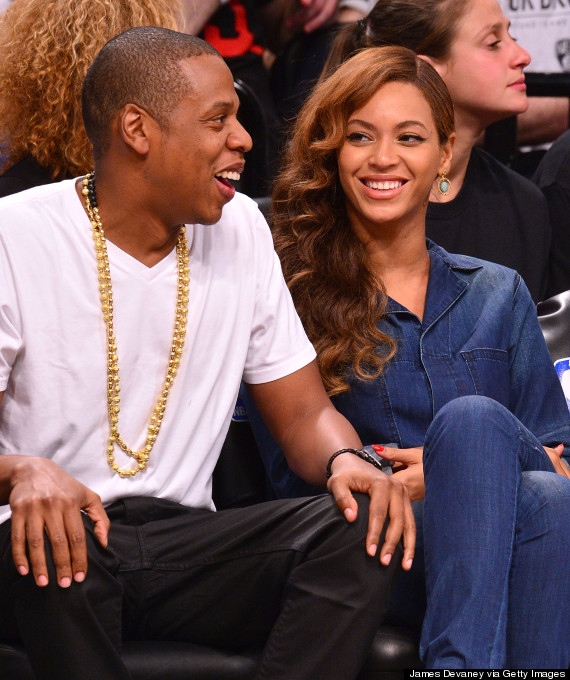 Jay Z and Beyoncé appeared relaxed and loved-up hours after the vid emerged online
Beyoncé, Solange and Jay Z are all yet to comment on the clip, though Bey and her sister have been making some interesting updates to their Instagram accounts.
While Solange has removed all but one photo of her sister from her Instagram, Beyoncé filled her feed with four cute snaps of herself and Solange, hinting that the pair aren't involved in any kind of rift.
Days after the alleged attack, Beyoncé posted a cryptic prayer message on her page, which has been questioned since the video's release.
After rumours that Rihanna could be the cause of the row, Beyoncé uploaded a snap of herself and the 'Umbrella' singer, which was taken at the Met Gala.
Beyoncé and Jay enjoyed a night out in New York just hours after the video was first released.
LIKE US ON FACEBOOK | FOLLOW US ON TWITTER