A victim of a vicious stag attack has won a victory over newspapers which she said "trampled all over" her privacy by calling her a "sex swap scientist".
Dr Kate Stone, from Cambridge, made national news after she was nearly killed by Highland stag during a drinks party in the Scottish region last year.
The Press Complaints Commission said all six papers, the Daily Mail, The Sun, The Scottish Sun, Daily Mirror, Daily Telegraph and Daily Record, had agreed to amend their stories after making "irrelevant" references to Stone's gender.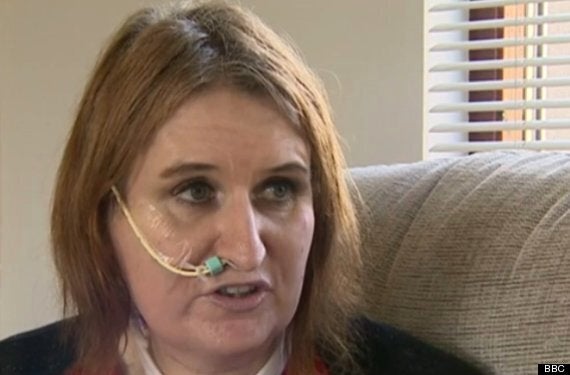 Dr Kate Stone has accused the newspapers of "trampling all over" her privacy
All of the papers had mentioned that Stone was transgender, and included headlines such as "Sex-swap scientist gored by stag", and "Deer spears sex-swap Kate."
The Mirror had also published details about Dr Stone's personal life, including her previous name.
"Is the colour of my blood not sensational enough? I was lying on the floor in a pool of blood," Stone told the BBC.
"What upset me is I knew it made a lot of people angry and a lot of people who are similar to me, it really scared them that things are put in the news that can totally destroy your life.
"Luckily, I'm a very strong person. I just wanted to help them empathise with me."
The gruesome incident happened at a drinks party in Lochailort, near Fort William, just before New Year's Eve. The stag charged at stone, impaling her throat on its antlers. The antler went through her trachea and oesophagus, damaged her vocal cords, fractured her neck and stopped just inches from her spinal cord.
At the time, Stone said she felt "totally lucky to be alive."
Stone was unable to walk, talk coherently, write, or eat and drink after the incident, and had to be put in a medically-induced coma for a week, but is now "pretty much 100% better".
"But then the press trampled all over my private life and that can't be undone," she added. "My motive is to just help reduce the chances of this happening to someone else."
"As the PCC notes, epithets such as 'sex swap', invented by and exclusively promoted by the tabloid press, can trivialise complex medical processes of gender transition.
"It is therefore extremely welcome that the papers, who got it wrong, have acknowledged that Kate's transgender status was not relevant to the story and agreed that 'sex-swap' was a highly inappropriate term to use."