Donations have continued to pour in for the inspirational teen's fundraising effort since his death yesterday, with the donations now standing at £3,647,633.36 – with Gift Aid of more than £450,000 on top, the total raised is currently and incredible £4,002,463.93.
The death of the 19-year-old prompted has countless tributes from political leaders, sports stars and celebrities who backed his campaign to help the Teenage Cancer Trust, while donations - saw an immediate spike in the hours after his death.
Stephen, from Burntwood, Staffordshire, died early yesterday, three days after being re-admitted to hospital with breathing difficulties caused by a re-growth of his tumours.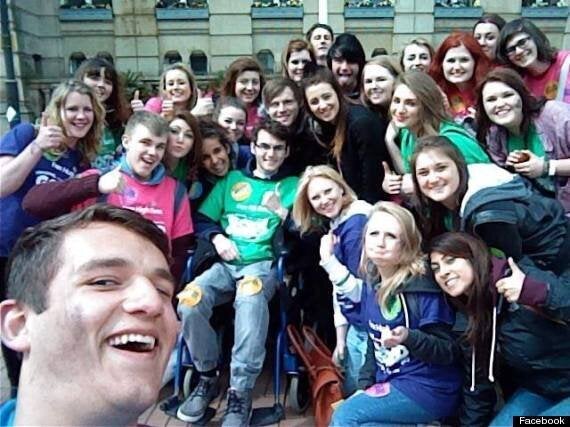 The final photo posted on Stephen Sutton's Facebook
People have also been leaving messages, balloons, flowers and tributes outside Chase Terrace Technology College Thursday, where Stephen was a student.
His former head teacher, Dr Stuart Jones, said yesterday Stephen was "the most exceptional person I have ever known".
One man has even written a tribute song to Stephen:
Nik Turner wrote: "Let's get Stephen one million plays with this song in his memory and get him in the charts so he can continue his amazing charity work." All proceeds raised go to Teenage Cancer Trust, he added.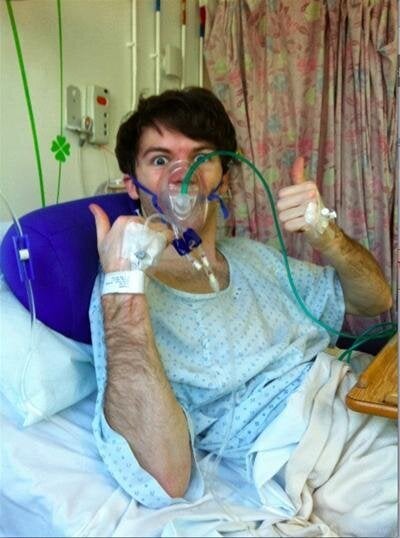 Stephen Sutton #StephensStory
In an interview with The Sun when he was well enough, Stephen said: "You only get one shot at life. I need to make every second count."
Stephen's family thanked the hundreds of thousands of supporters who backed his social media campaign.
In a message posted on Facebook, his mother Jane wrote: "My heart is bursting with pride but breaking with pain for my courageous, selfless, inspirational son who passed away peacefully in his sleep in the early hours of this morning.
"The ongoing support and outpouring of love for Stephen will help greatly at this difficult time, in the same way as it helped Stephen throughout his journey.
"We all know he will never be forgotten, his spirit will live on, in all that he achieved and shared with so many."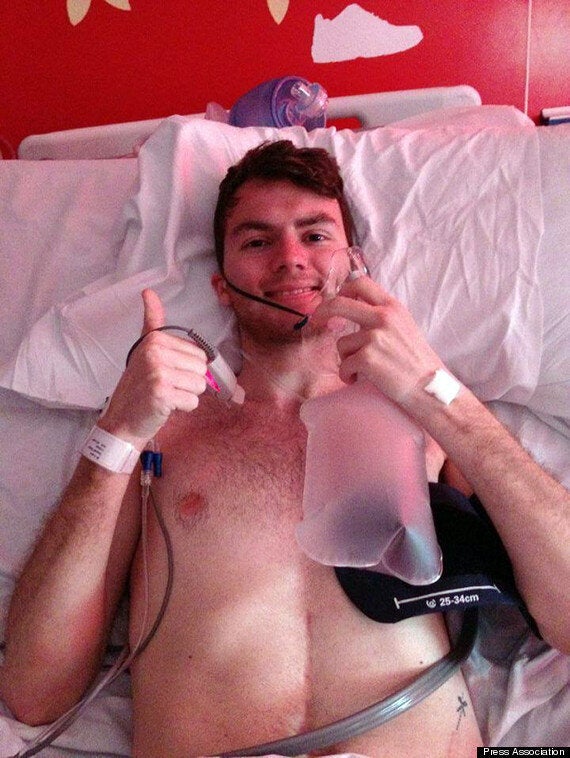 Stephen Sutton died on Wednesday
Stephen, who was diagnosed with metastatic bowel cancer aged 15, was visited earlier this month at Birmingham's Queen Elizabeth Hospital by Prime Minister David Cameron.
Speaking to the media in Downing Street after hearing of Stephen's death, Cameron said a "very, very bright light" had gone out.
Offering his deepest sympathies to Stephen's family and those who knew him, Cameron said: "I can hardly think of anyone I've met with such a zest for life, and such a belief that you can get things done, and who wanted to live every minute."
The Facebook post written by Stephen's mother following her son's death was "shared" more than 120,000 times on the social media site within an hour of its publication.
Popular in the Community