But did you know that the food you're eating may be the cause of your discomfort?
According to dietitian Erin Palinski-Wade, certain foods are known to trigger inflammation in the body. When this happens, tissue swells which in turn can press on nerves and cause pain.
So if you ache in the morning or after a long day's work, maybe consider cutting out fast food, as processed meat is a big no no for tender backed folk.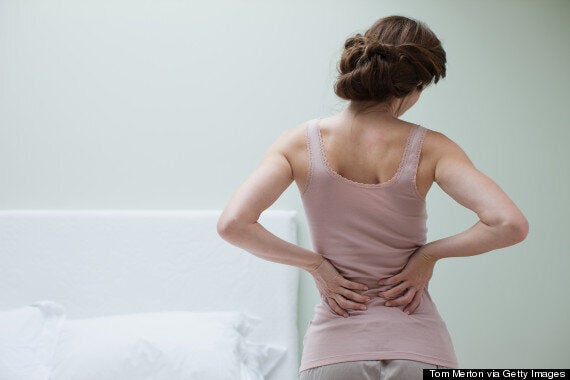 There's also bad news if you're a fan of pasta, cookies or bread - flour is also thought to be a demon food for back problems.
The video above explains the link between what we eat and the back pain we experience. Although there is evidence that food can increase inflammation, be careful about dismissing your back pain as purely dietary as it could be the sign of something more serious.
Dr Zaki Almallah, consultant urologist at the Birmingham Bladder Clinic and the Queen Elizabeth Hospital in Birmingham explained why back pain can be mistaken for other ailments.
"Sometimes the organs can send pain signals to other parts of the body - notably the back - by a process called 'referred pain'."
Talking about kidney stones, she says: "This could be the cause of your back pain if your pain is a 10/10 on the pain scale, constant, crampy, aching and so severe it's making you nauseous and you can't sit still."