We all know children are the future, and schools in France are using a somewhat unusual way to change attitudes towards sexism in the country.
Education chiefs in the city of Nantes, western France, have caused a stir by inviting male pupils to take a stand against sexism and inequality by wearing skirts to school today (16 May).
We don't know what's more impressive: the fact that this was the brainwave of the boys themselves, or that they'd like to be part of the fight for equality for women.
Considering this is HuffPost UK's month of Men, we couldn't be prouder.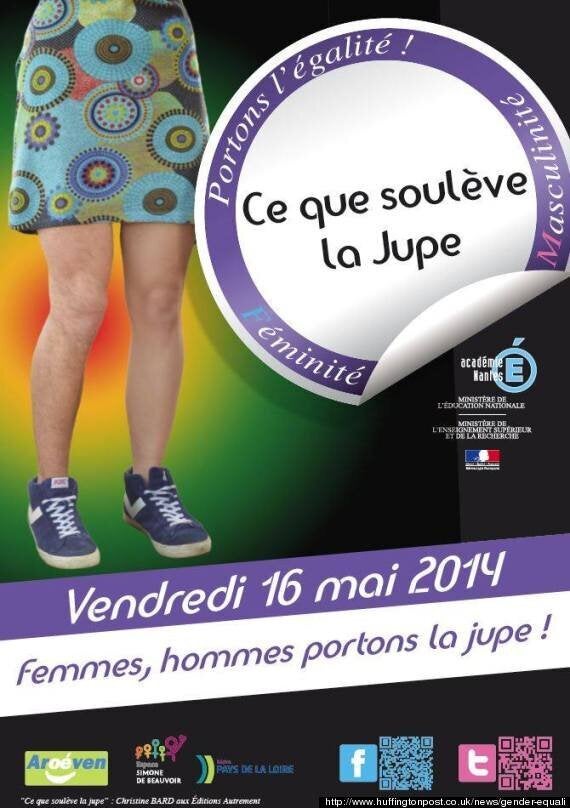 Schoolboys at 27 lycées in the city have been given the option of ditching their trousers for the day and replacing them with a skirt as part of a movement called 'Lift the Skirt' (Ce que soulève la jupe).
For boys who prefer not to take up the option of flashing their legs in front of classmates, they can wear a sticker supporting the event, which reads "I am fighting against sexism, are you?"
The campaign stems from a similar protest organized in France last year that also saw some male teachers participating.
The authorities have insisted that participating in the initiative is not compulsory. Instead, the school board is inviting teens - whether they're male or female - to voluntarily take part in the demonstration.
Here at HuffPost UK Lifestyle, we're all for promoting gender equality. Here is a fantastic look at how that might happen in the future.