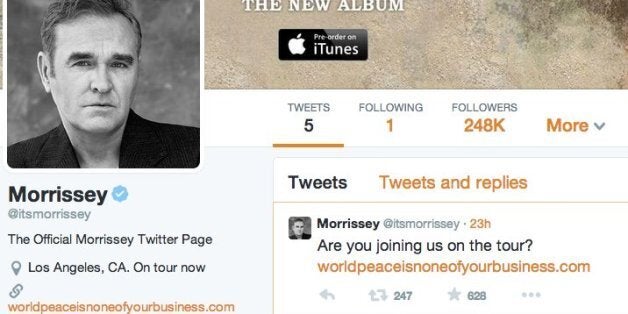 The much-discussed Morrissey Twitter account @itsmorrissey is fake, according to a post from the great man himself. The account, which was opened earlier this week, has collected a stunning 250,000 followers, despite posting on 5 tweets. Its veracity was little doubted due to verification by Twitter.
I would like to stress that I do not have either a Twitter or a Facebook account. I gather that a Twitter account has been opened in my name – as 'It's Morrissey' – but it is NOT Morrissey. I do not know who has opened this recent Twitter account, but please be aware that it is bogus. That's, of course, if you should remotely care.

Untwitterably yours,

MORRISSEY

Salt Lake City

15 May 2014.
Popular in the Community