The husband of a pregnant Sudanese Christian woman sentenced to hang for apostasy has said he is terrified for his wife, but she is determined not to give up her faith.
A Khartoum court convicted Meriam Yehya Ibrahim on Thursday after she refused to renounce her religion. She is eight months pregnant and is currently behind bars with her 20-month-old son.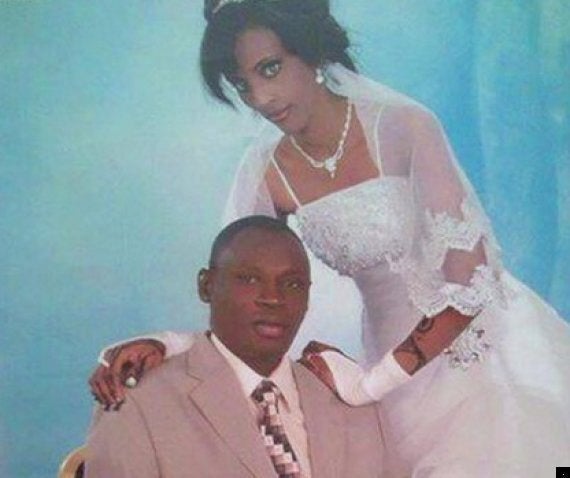 Meriam Yehya Ibrahim and husband Daniel Wani
"We gave you three days to recant but you insist on not returning to Islam. I sentence you to be hanged to death," the judge told the woman, according to AFP.
"I am a Christian," Ibrahim is said to have replied, "and I will remain a Christian."
"She is very strong and very firm. She is very clear that she is a Christian and that she will get out one day," her lawyer Mohamed Jar Elnabi told the broadcaster.
Ibrahim was raised by her Christian mother after her Muslim father left the family. The courts consider her to be Muslim because of her father's faith. But her brother is said to have filed a complaint against her, saying she had run off to marry a Christian man.
Her husband was banned from entering the courtroom on Thursday, according to Elnabi. Because he uses a wheelchair Elnabi said Wani "totally depends on her for all details of his life. He cannot live without her."
"[Their son] is very affected from being trapped inside a prison from such a young age. He is always getting sick due to lack of hygiene and bugs."
Elnabi says he had received death threats for representing Ibrahim. "Since yesterday, I live in fear if I just hear a door open or a strange sound in the street.
"I could never leave the case. This is a matter of belief and principles. I must help someone who is in need, even if it will cost me my life."
"The fact that a woman could be sentenced to death for her religious choice, and to flogging for being married to a man of an allegedly different religion, is abhorrent and should never be even considered," Manar Idriss, Amnesty International's Sudan researcher, said in a statement.
"'Adultery' and 'apostasy' are acts which should not be considered crimes at all, let alone meet the international standard of 'most serious crimes' in relation to the death penalty. It is a flagrant breach of international human rights law."
The UK's Minister for Africa, Mark Simmonds, said he was "truly appalled" at the sentence. "This barbaric sentence highlights the stark divide between the practices of the Sudanese courts and the country's International Human Rights obligations," he said.
"I urge the Government of Sudan to respect the right to freedom of religion or belief, including one's right to follow the religion or belief of their choice, a right which is enshrined in international human rights law as well as in Sudan's own 2005 Interim Constitution.
"The UK opposes the use of the death penalty in all circumstances and urges the Government of Sudan to join what is a clear global trend to abolition."