A British youth worker, and partner of an award-winning journalist, drowned after swimming out to sea to rescue one of his sons while on a family holiday in Jamaica.
Tony Wilkinson, 49, was caught in a strong current and did not make it back to the shore after going to the assistance of the boy, who survived.
The incident happened on Thursday morning after the family, who live in Kent, had been walking on the beach in Calabash Bay on Jamaica's south coast.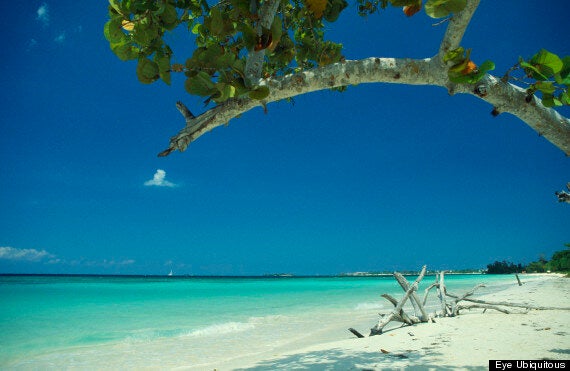 Tony Wilkinson died trying to rescue his son while on holiday in Jamaica
His family said in a statement: "Tony Wilkinson and his partner Decca Aitkenhead were on holiday in a village on the south coast of Jamaica with their two sons, aged three and four.
"At 8.30 on Thursday morning one of their sons was paddling in the waves and got pulled out to sea. Tony swam out and rescued him.
"Decca swam out and brought their son to shore but the current was too strong for Tony to swim back, and despite the efforts of local fishermen who swam out to help, he drowned before they could get him back to shore."
Kids Company, founded by Camila Batmanghelidjh in 1996, provides support to vulnerable inner-city children.
Employed there as an outreach worker, Mr Wilkinson helped young people in and around London, many of whom are affiliated with gangs.
Previously he had run a home conversion business and founded and managed an east London organic deli.
He joined Kids Company while studying psychology and criminology at the University of Westminster.
Aitkenhead won an Interviewer of the Year gong at the 2009 British Press Awards and has contributed to radio and television programmes.
In 2000, she wrote about her experiences living in a Jamaican fishing village for a year with a previous husband.
Related