The Guardian newspaper should be "blackballed" and prevented from joining the new press regulatory body because "day after day, it gets its facts wrong", a senior government spin doctor has said.
In an extraordinary attack on the paper, Department for Work and Pensions (DWP) communications chief Richard Caseby said "ineptitude or ideology" were to blame for what he deemed mistakes in the paper's coverage of the DWP's cuts to benefits.
As a former journalist at The Sun and the Sunday Times, Caseby may have an axe to grind against the paper that revealed how those papers' stablemate News Of The World had hacked the voicemail of murdered teenager Millie Dowler, sparking the phone hacking scandal that prompted Rupert Murdoch to close the tabloid.
He took up his new job - one of the biggest communications posts in government - earlier this year.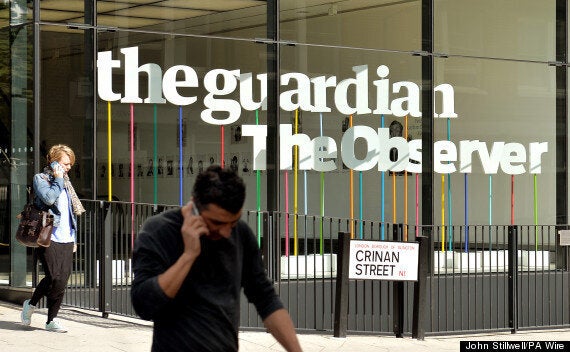 Writing for trade journal Press Gazette on Monday, Caseby said: "Why is it that the national newspaper which devotes the most coverage to welfare reform reports on it with such pinpoint inaccuracy?
"Is it ineptitude or ideology? Is it the innumeracy of its journalists? Day after day, Alan Rusbridger's Guardian gets its facts wrong."
He called for the broadsheet to be kept out of the the new Independent Press Standards Organisation (IPSO), set up after the Leveson Inquiry into media standards.
He wrote: "Should the new IPSO members accept (editor Alan Rusbridger) as a johnny-come-lately? No, rather he should be blackballed. Sorry, but the Guardian isn't fit to become a member of IPSO until it starts valuing accuracy.
"In the end, of course, it's IPSO's decision. But should the new standards body be so gracious as to invite him in, I guess I'll be waiting to lodge the first complaint."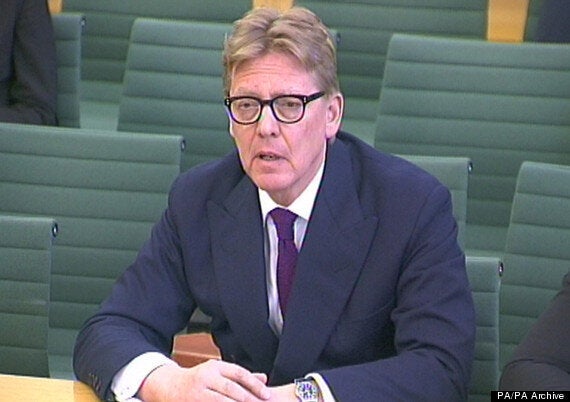 Richard Caseby, pictured when giving evidence to MPs as managing editor of The Sun
He said an MP had complained to the Office for National Statistics over The Guardian's reporting of its data.
A spokesman for Guardian News And Media, the paper's parent group, declined to comment when contacted by The Huffington Post UK.
Caseby also made a jibe at The Independent, saying the low-circulation broadsheet was "lost in another valley after wandering off in search of a reader".
In a nod to his background working for Murdoch papers, he claimed The Guardian had been gripped by "hysteria" while covering the phone hacking scandal, adding: "The same hysteria is creeping into the Guardian's coverage of the DWP."
He said the Guardian had published "the longest newspaper correction in history" when it acknowledged News Of The World journalists had merely hacked Millie Dowler's voicemail, not deleted her messages, as the paper had said.
His decision to write the Press Gazette piece may have been affected by a spat he had with The Guardian last year, when he was still managing editor of The Sun.
Related