Pictures of the day from The Huffington Post brings you the very best news and sports images, from around the world chosen and created by our own photo editors, Elliot Wagland, Tahira Mirza and Michael Cripps.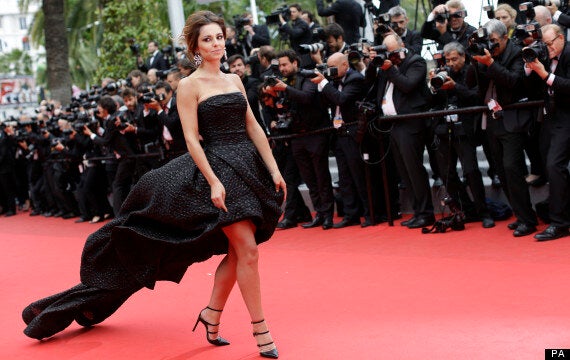 Performer Cheryl Cole poses for photographers as she arrives for the screening of Foxcatcher at the 67th international film festival, Cannes, southern France, Monday, May 19, 2014.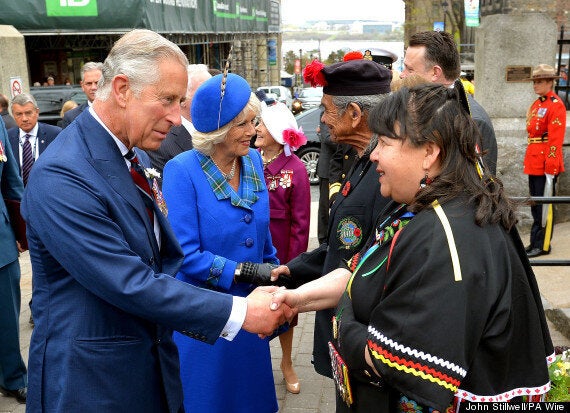 The Prince of Wales and Duchess of Cornwall meet first nations people after arriving at an official welcoming ceremony in Halifax Nova Scotia at the start of their Royal trip to Canada.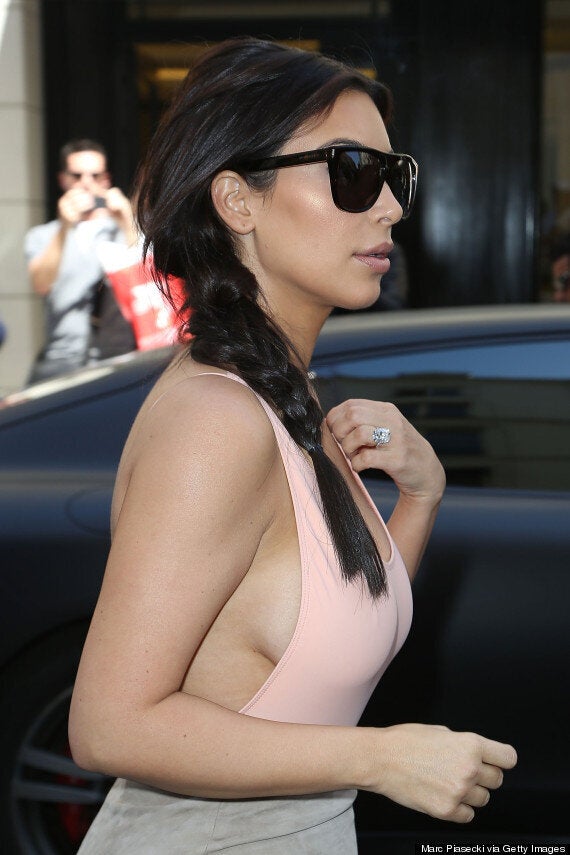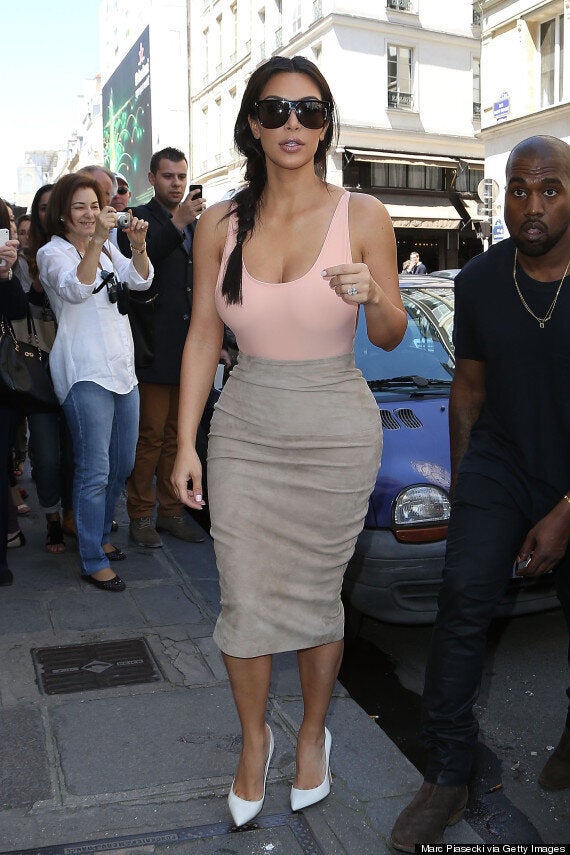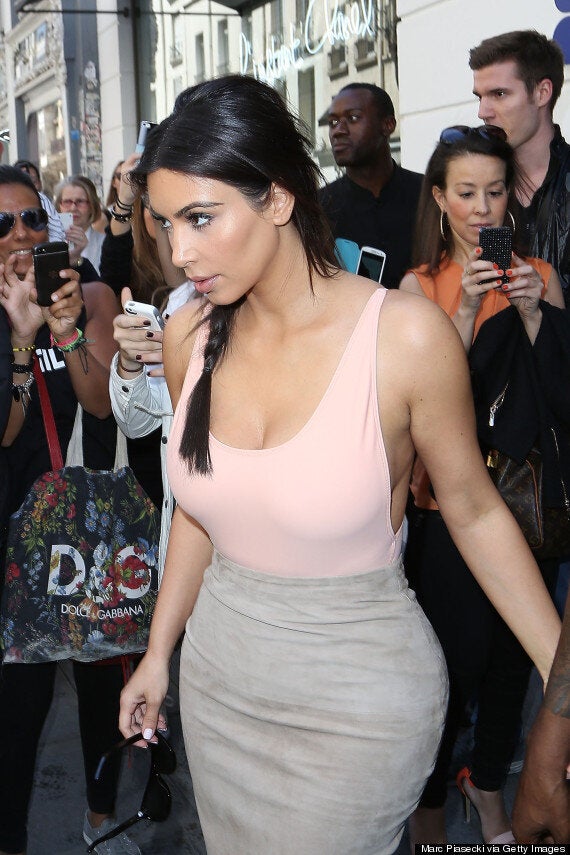 Kim Kardashian is seen strolling in the 'Rue Saint Honore' on May 19, 2014 in Paris, France.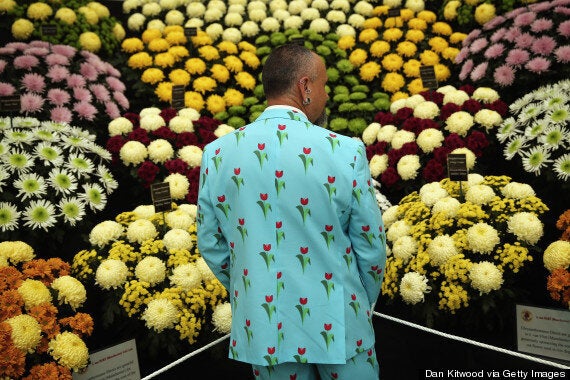 An exhibitor looks at a stand of Chrysanthemum at the 2014 Chelsea Flower Show at Royal Hospital Chelsea on May 19, 2014 in London, England. The prestigious gardening show opens to the general public on May 20, 2014, and features hundreds of stands and exhibition gardens.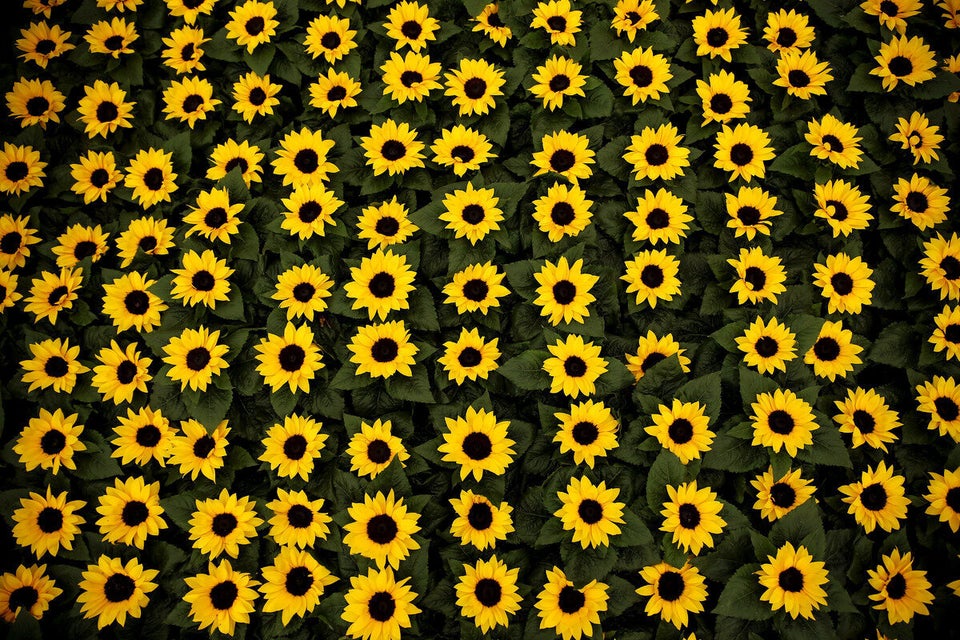 Chelsea Flower Show 2014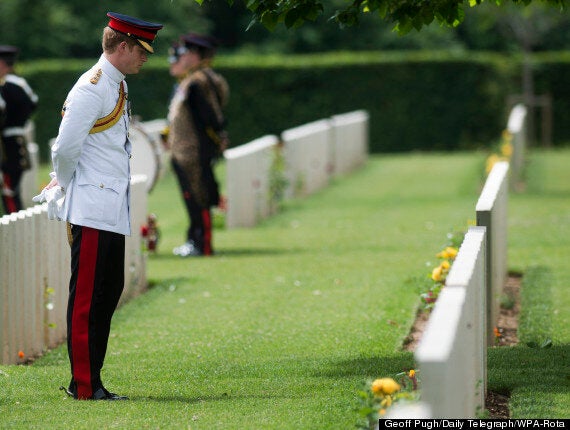 Prince Harry pays his respects at the Cassino Commonwealth War Cemetery after the British Service to commemorate the 70th anniversary of the Italian campaign and The Battles of Cassino.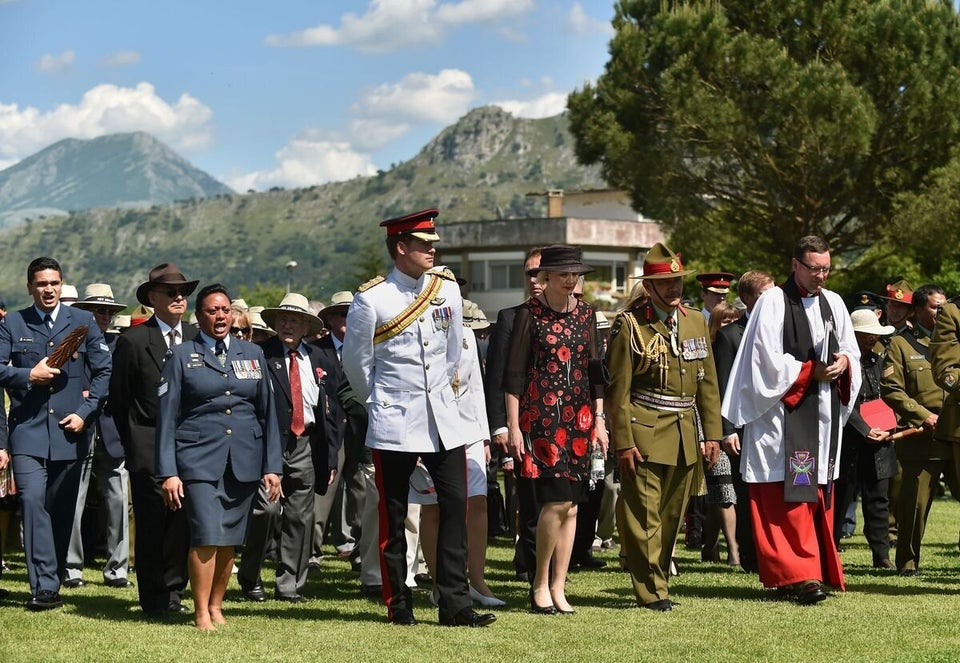 Prince Harry Italy Visit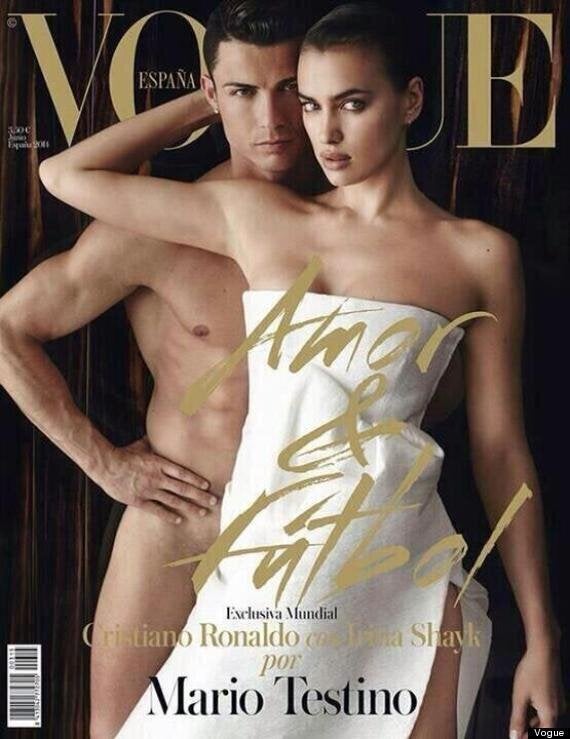 Cristiano Ronaldo poses completely naked with girlfriend Irina Shayk on the cover of Spanish Vogue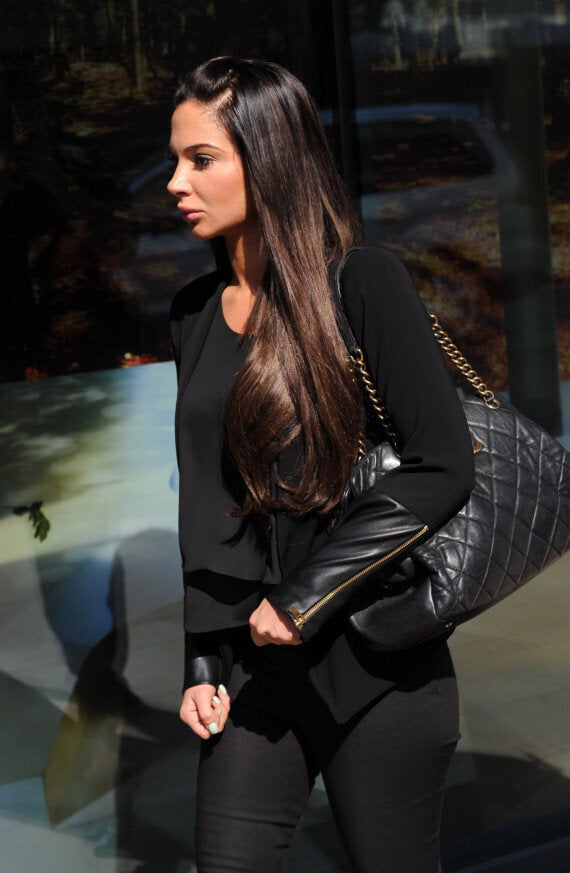 Tulisa Contostavlos arrives to face assault charges at Chelmsford Magistrates Court on May 19, 2014.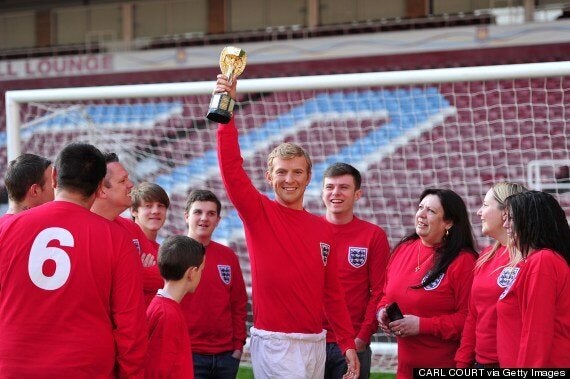 A waxwork model of England's 1966 world cup winning captain the late Bobby Moore is displayed at West Ham United's football ground in east London on May 19, 2014.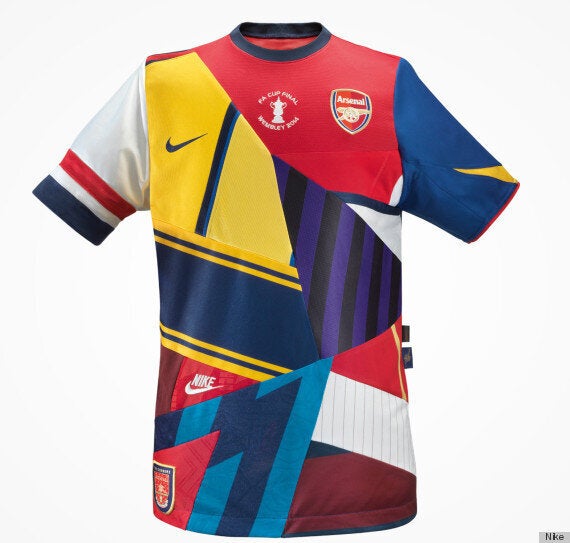 Classic football shirts never go out of fashion. The memories attached to those shirts live on.

Nike has worked with Arsenal to create a commemorative shirt following the club's 2014 FA Cup victory and celebrate their 20-year partnership. How to order the new Arsenal commemorative shirt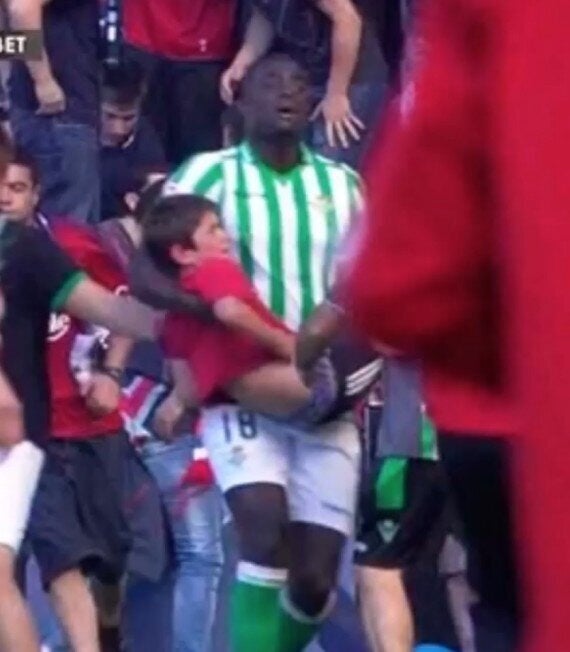 Real Betis star Alfred N'Diaye carries a wounded child after a stampede at Osasuna's stadium.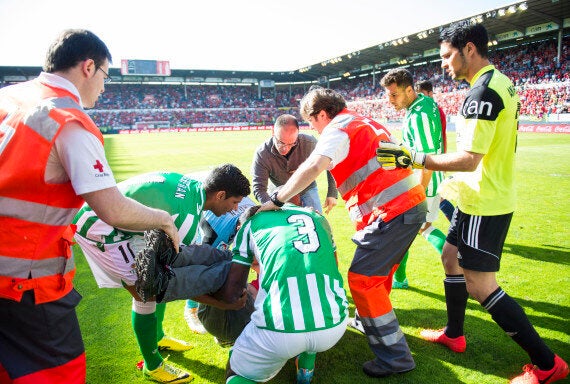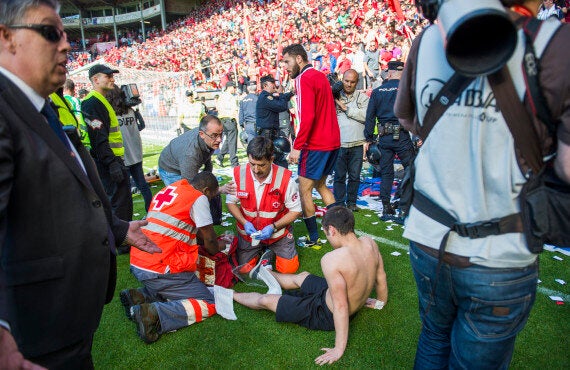 An injured CA Osasuns fan is attended after a barrier collapsed during the la Liga match between CA Osasuna and Real Betis Balompie de Futbol at Estadio Reyno de Navarra.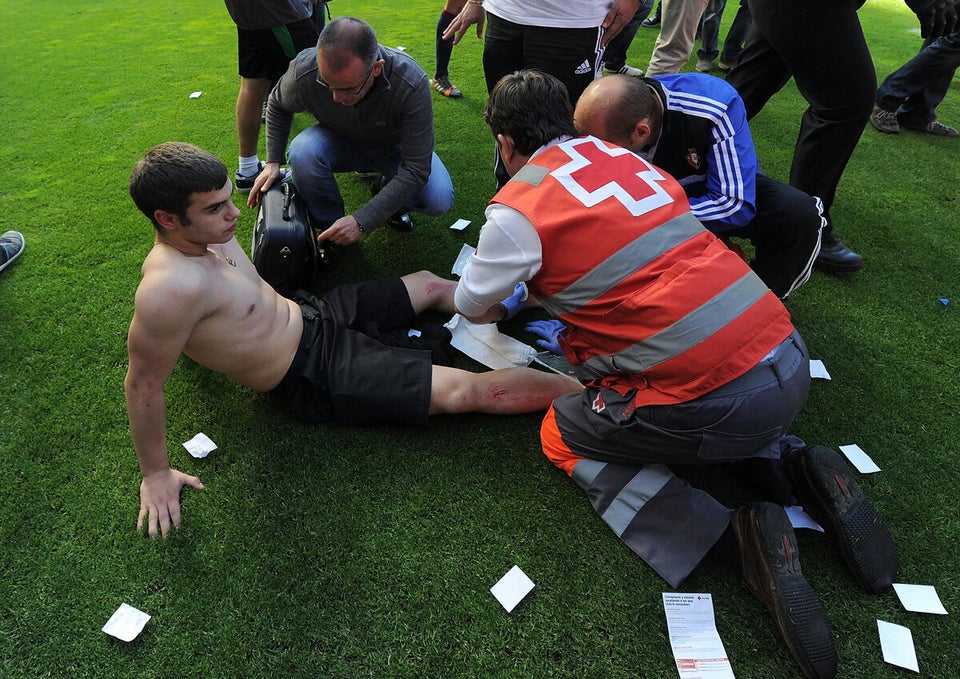 GettyCA Osasuna v Real Betis Balompie - La Liga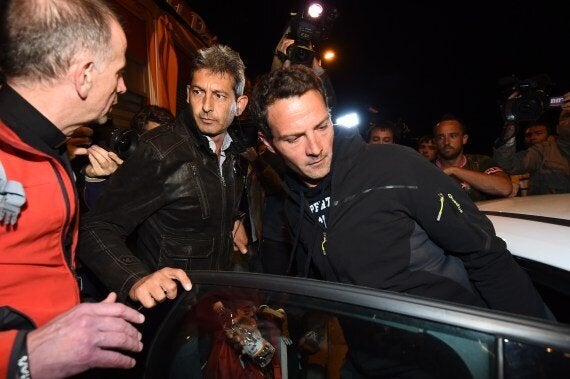 Former French trader Jerome Kerviel (R) gets into a car as he is being put under arrest by French plainclothes policemen shortly after his border crossing from Italy in Menton, southeastern France. Kerviel, who has spent two months walking from Rome to protest his treatment by the courts.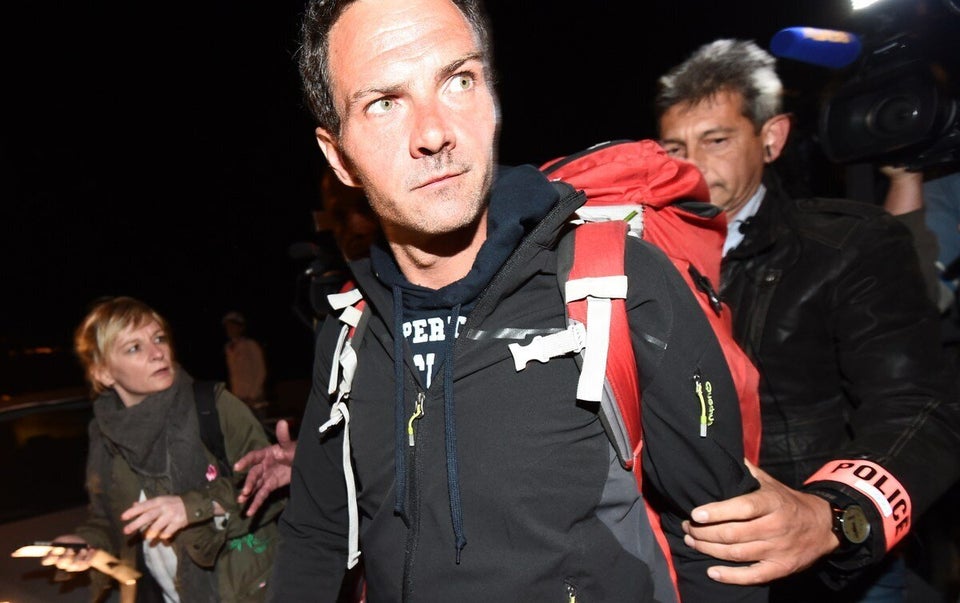 Jerome Kerviel arrested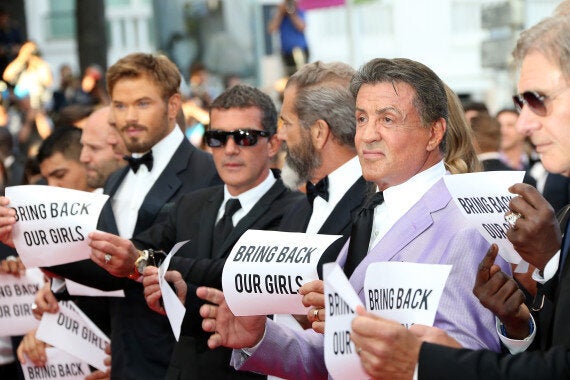 Kellan Lutz, Antonio Banderas, Mel Gibson, Sylvester Stalllone and Harrison Ford attend the Premiere of 'The Expendables 3' at the 67th Annual Cannes Film Festival on May 18, 2014 in Cannes, France.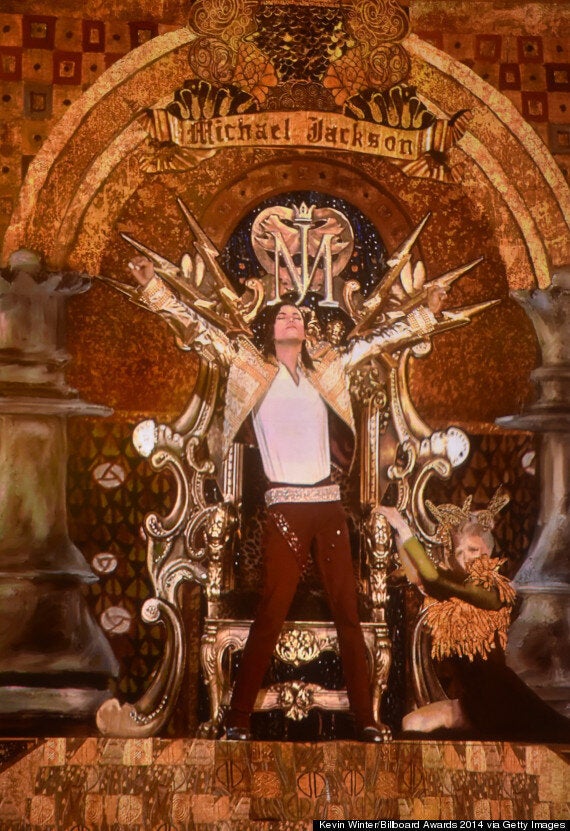 A holographic image of Michael Jackson performs onstage during the 2014 Billboard Music Awards at the MGM Grand Garden Arena on May 18, 2014 in Las Vegas, Nevada.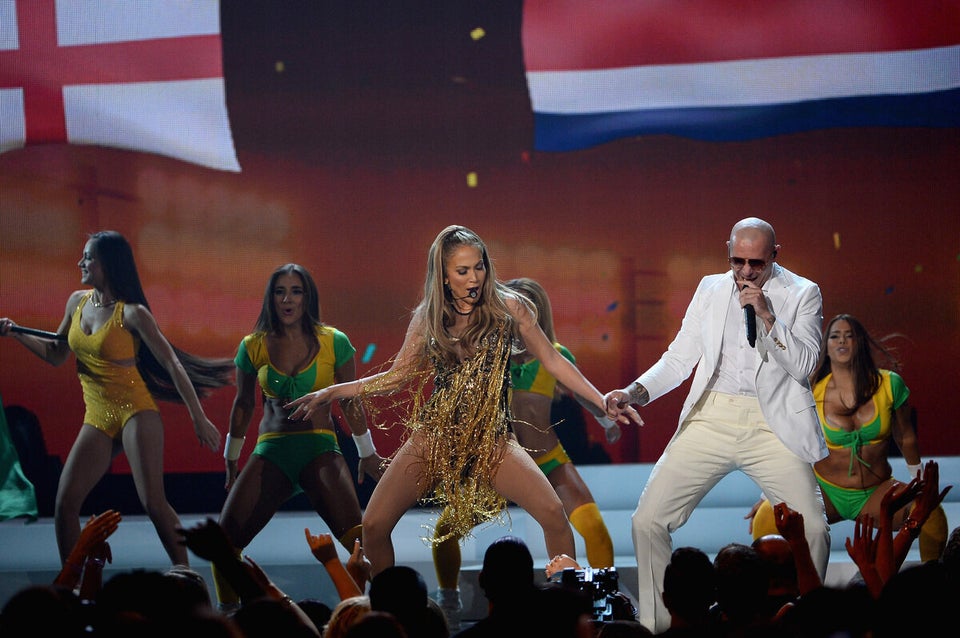 Billboard Music Awards 2014
The 2014 Billboard Music Awards is finally here! As we wait with bated breath to see the hologram of late pop icon Michael Jackson, stars heat up the Las Vegas red carpet.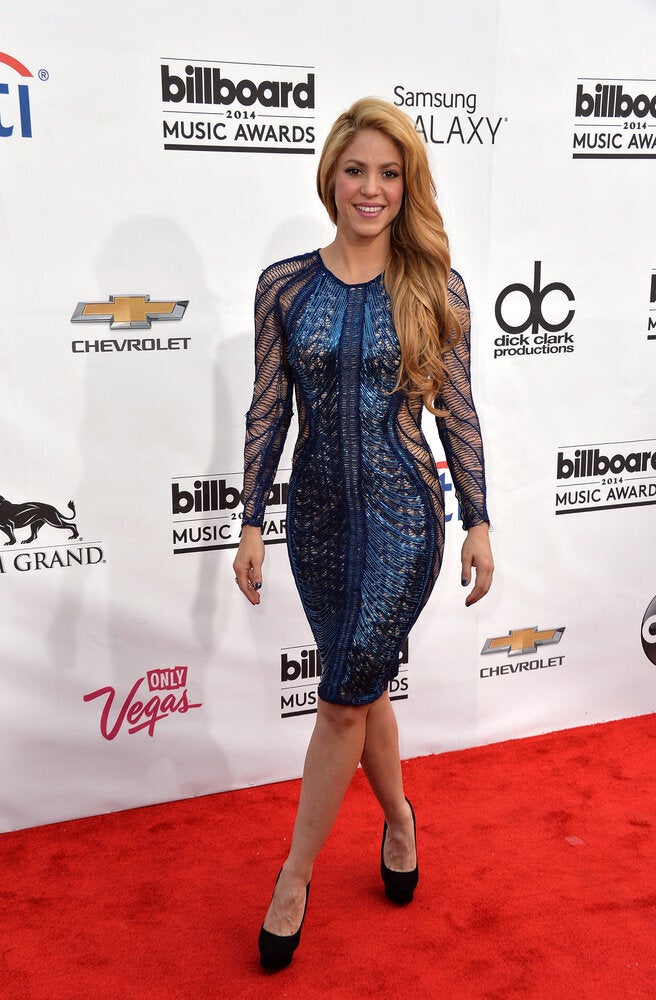 Billboard Music Awards 2014 Red Carpet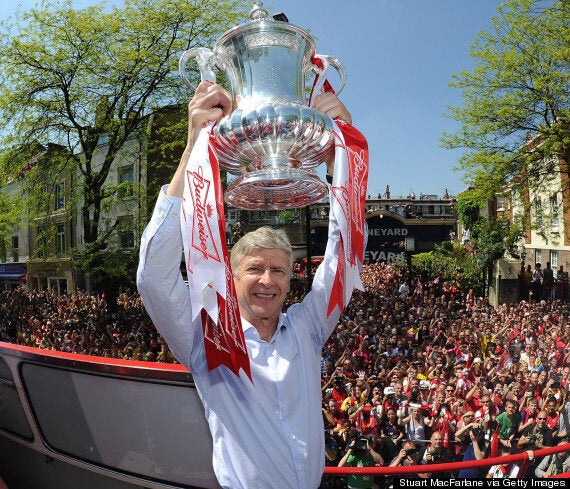 Arsenal manager Arsene Wenger at the Arsenal Victory Parade after winning the FA Cup Final.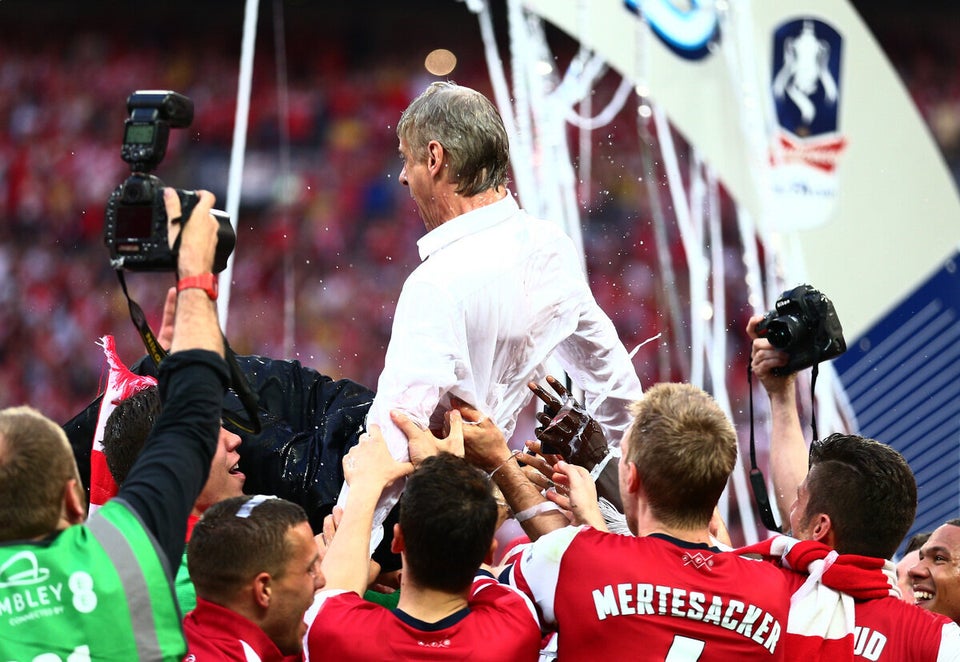 Wenger celebrates FA Cup win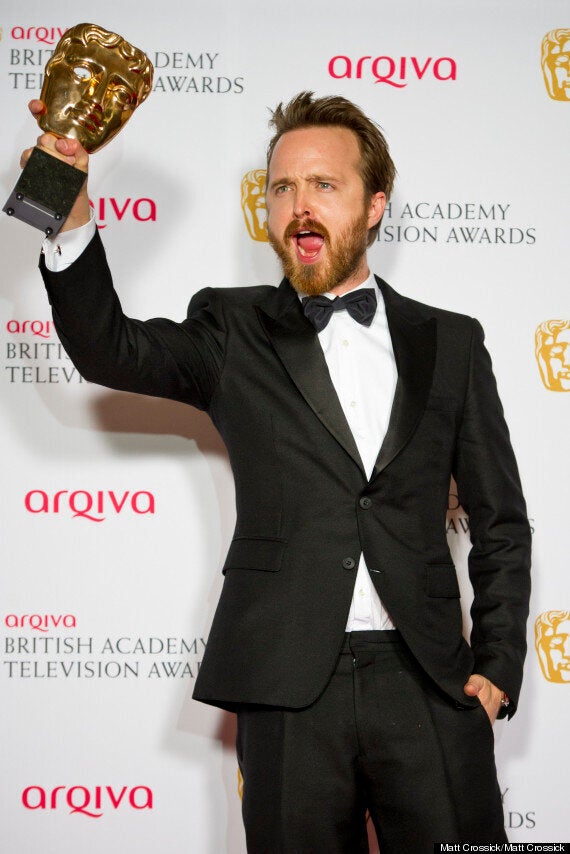 Aaron Paul with the International Award for Breaking Bad, at the Arqiva British Academy Television Awards 2014 at the Theatre Royal, Drury Lane, London.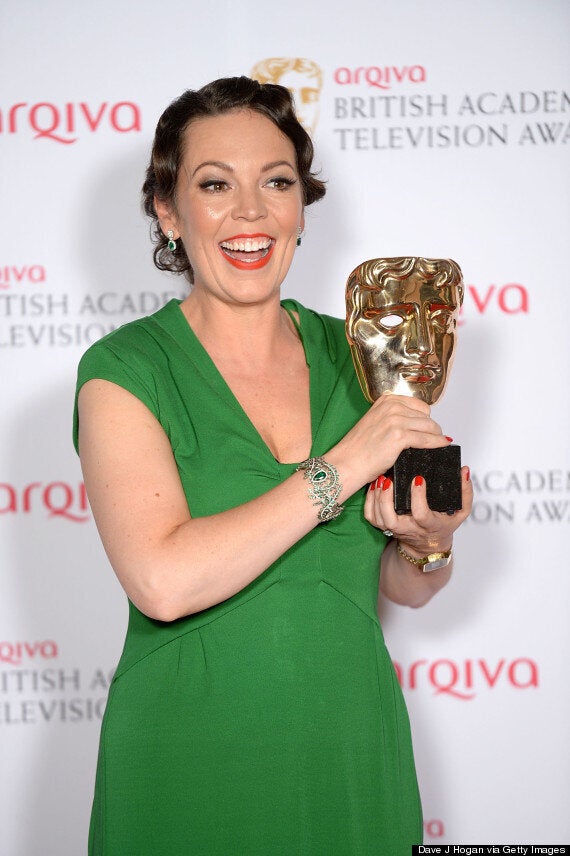 Olivia Colman with her award for Leading Actress attends the Arqiva British Academy Television Awards.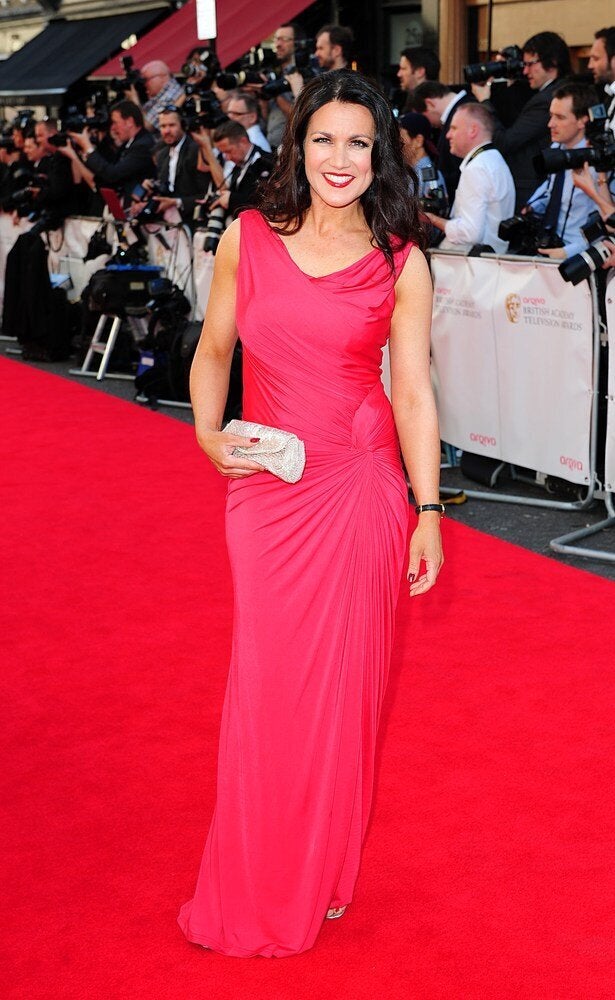 TV Baftas 2014 Red Carpet
Related