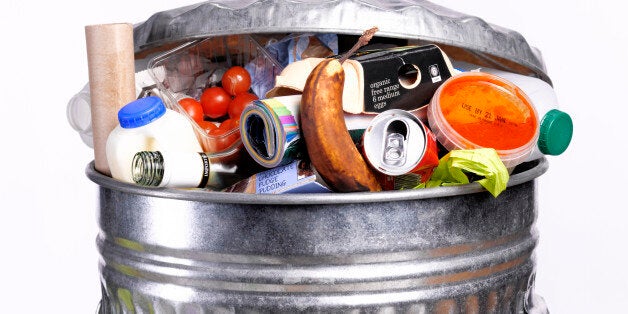 Hungry? Then this story may make you sad and angry.
A restaurant featured in a BBC documentary claims it threw away £4,000 of Michelin-star quality food because homeless charities refused to accept it.
Among a whole feast of mouth-watering delicacies, £70 Cumbrian veal cutlets, £50 steaks and £29 turbot fillets, were unceremoniously binned, Chef Aiden Byrne says.
The food, cooked whilst filming BBC Two's Restaurant Wars; The Battle for Manchester, had to be binned because homeless groups turned the meals down on health and safety grounds, The Times reported.
"Aiden did approach several charities, but was turned down because it was a spontaneous donation and they hadn't had time to carry out due-diligence checks on the restaurant," one staff member of the BBC Two programme said.
"Individual charities prefer to check out restaurants themselves before they will accept you as donors of fresh food. In the restaurant industry there are lots of opportunities to donate food, but it tends to be a spontaneous thing. Charities can't accept this unless you've gone through a due-diligence process."
As a part of the show, Manchester House restaurant had decided to test its full menu on the day before it opened, which led to 70 meals being cooked and not eaten.
As a result £4,000 worth of food was discarded.
Byrne says that charities were offered the food but refused because his kitchen had not been vetted.
James Martin, the star of Saturday Kitchen on BBC One, said he was "horrified" by the wastage during the three-episode documentary.
"When you're making a programme like Restaurant Wars I know that things are edited a certain way, but I didn't like it, I didn't like what it represented and I didn't enjoy it.
"When you have a scene where you serve food for a restaurant full, but then chuck it all away, I don't like that at all, I was horrified to watch it.
"I've worked in a lot of restaurants in my time but that's the first time I've ever seen that."
The BBC declined to comment on the wastage filmed as "it was an issue for the restaurant" to address.