Beyoncé has shared a family photo which sees Jay Z and Solange Knowles pictured together for the first time since their infamous 'lift fight' video surfaced.
Earlier this month the Internet was abuzz after CCTV footage surfaced from a Met Ball after-party which saw Solange kicking and striking her brother-in-law in a lift, while sister Beyoncé looked on.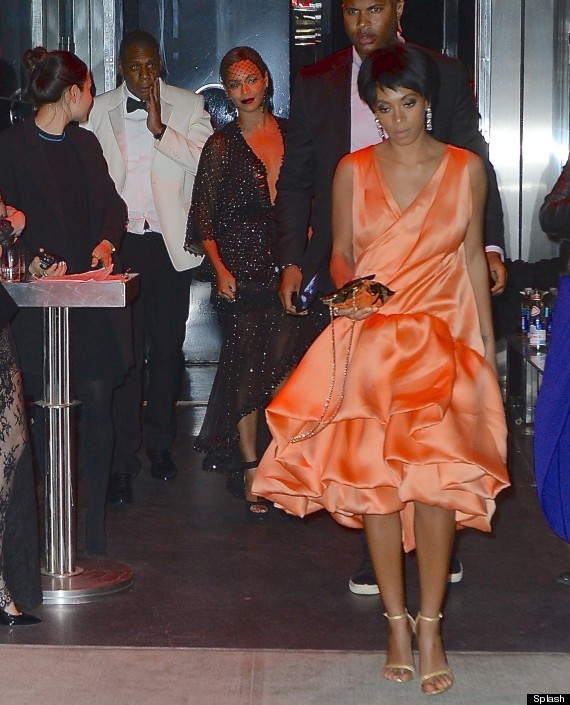 The trio leave the Met Ball after-party following Solange's attack
Since the video emerged, the three people involved have kept a remarkably low profile, prompting the rumour mill to go into overdrive about what could have caused the seemingly spontaneous attack.
However, last week the family issued an official statement, where they confirmed that the altercation had taken place, but that they were putting the incident behind them and had "worked through it".
"At the end of the day, families have problems and we're no different. We love each other and above all we are family. We've put this behind us and hope everyone else will do the same," the statement read.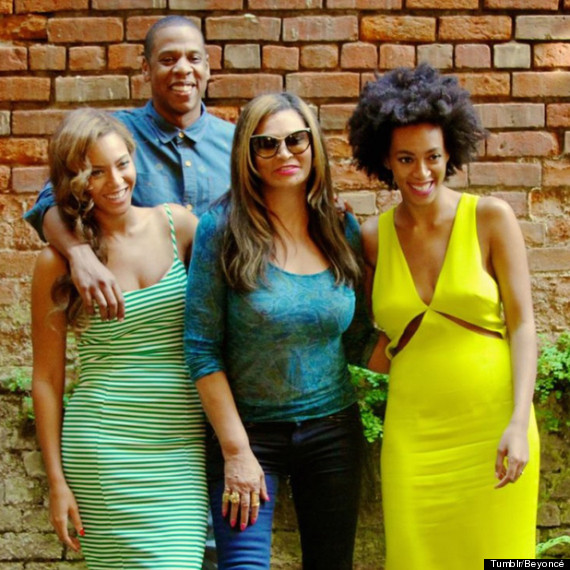 The photo Beyoncé shared on her Tumblr page after the family had lunch in New Orleans
The Knowles/Carter family are obviously keen to show that they have moved on from the incident, and looked happy to be in each other's company in a photo Beyoncé uploaded to her official Tumblr page.
The picture sees Jay Z and Beyoncé grinning at the camera alongside the diva's sister Solange and her mum Tina Knowles.
Meanwhile, the couple are due to embark on their 'On The Run' tour together next month, and have promoted their forthcoming jaunt with a star-studded trailer featuring A-listers like Sean Penn, Jake Gyllenhaal and Blake Lively.
href="http://www.facebook.com/HuffPostUKEnt"target="_hplink">LIKE US ON FACEBOOK

| FOLLOW US ON TWITTER