When it comes to home decorating, styling your space so it looks something you'll find in the pages of a glossy magazine isn't about spending a fortune. It's about integrating simple tips and tricks and using the right key pieces to make your space shine.
At HomeSense, the ethos is all about making your room bloom for less, whether you're looking to create the illusion of a bigger space by strategically hanging a mirror by the window or updating your lampshades to make your lighting more luminous.
With a vast array of gorgeous products on offer and new stock arriving daily, your local HomeSense has plenty of home decor inspiration to help you turn your space into a personal idyll that reflects your own unique taste and individual style.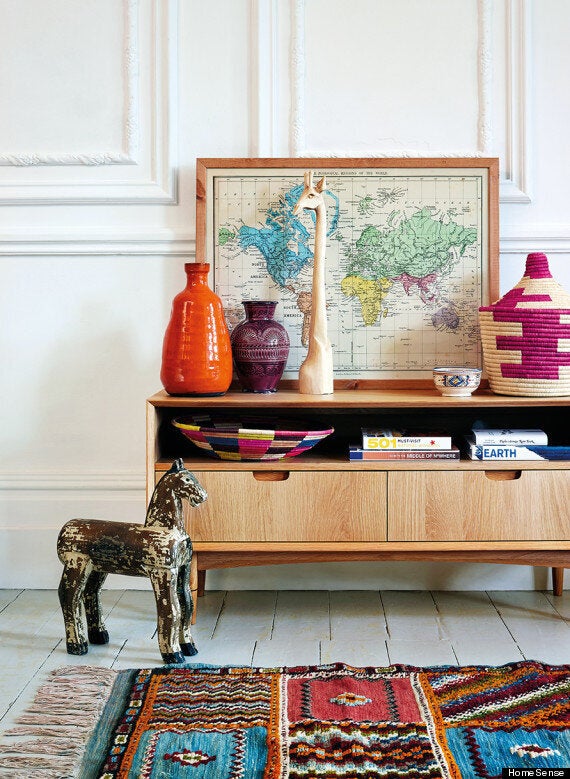 When it comes to sprucing up your space, you don't need to start knocking down walls. Small changes, from freshening up your curtains to revamp a tired bedroom or spritzing your wooden frames with metallic gold paint for an of-the-moment, luxe effect, can add instant appeal with minimal effort.
Some other style-savvy ideas? Invest in one statement piece to give a room 'wow' factor, organise objects in odd-numbered arrangements (three is ideal) to please the eye and aim for symmetry in your styling (two sets of cushions, two side tables) are just a few easy ways you can help pamper your palace to perfection.
Check out our gallery below for 10 easy home styling secrets to spruce up your space.
Related