Real Madrid defender Sergio Ramos claims his side are underdogs for this weekend's Champions League final against Atlético Madrid following the Rojiblancos' Primera Liga success.
Real head into the match having won the European Cup a record nine times in their history, whereas the only time Atlético have previously reached the final was when they lost to Bayern Munich in 1974.
Real were unbeaten against their arch-rivals for 13 years up until last season's Copa del Rey final, which Atlético won 2-1, and Diego Simeone's side followed that up with a 1-0 league win at the Bernabéu in September. Since that match, Real have won two of three derby meetings while drawing the other.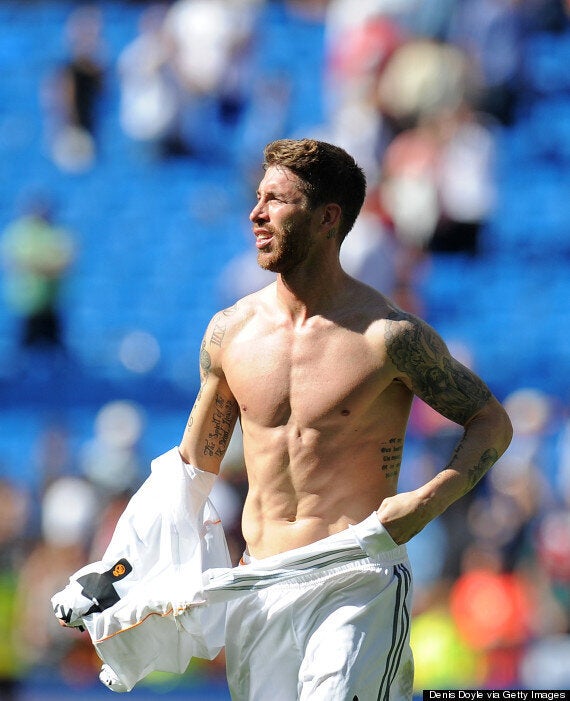 Ramos will play in his first Champions League final in Lisbon on Saturday
However, Ramos believes it is Alético who are favourites to succeed in Lisbon this weekend after they pipped Barcelona and Real to the La Liga - their first since 1996.
"We are up against a great team in Atlético Madrid who, from my point of view, are the favourites," the Spain international said on Tuesday. "They are the deserved current league champions and deserve credit for reaching the Champions League final.
"But that doesn't mean they are going to be the champions of the Champions League."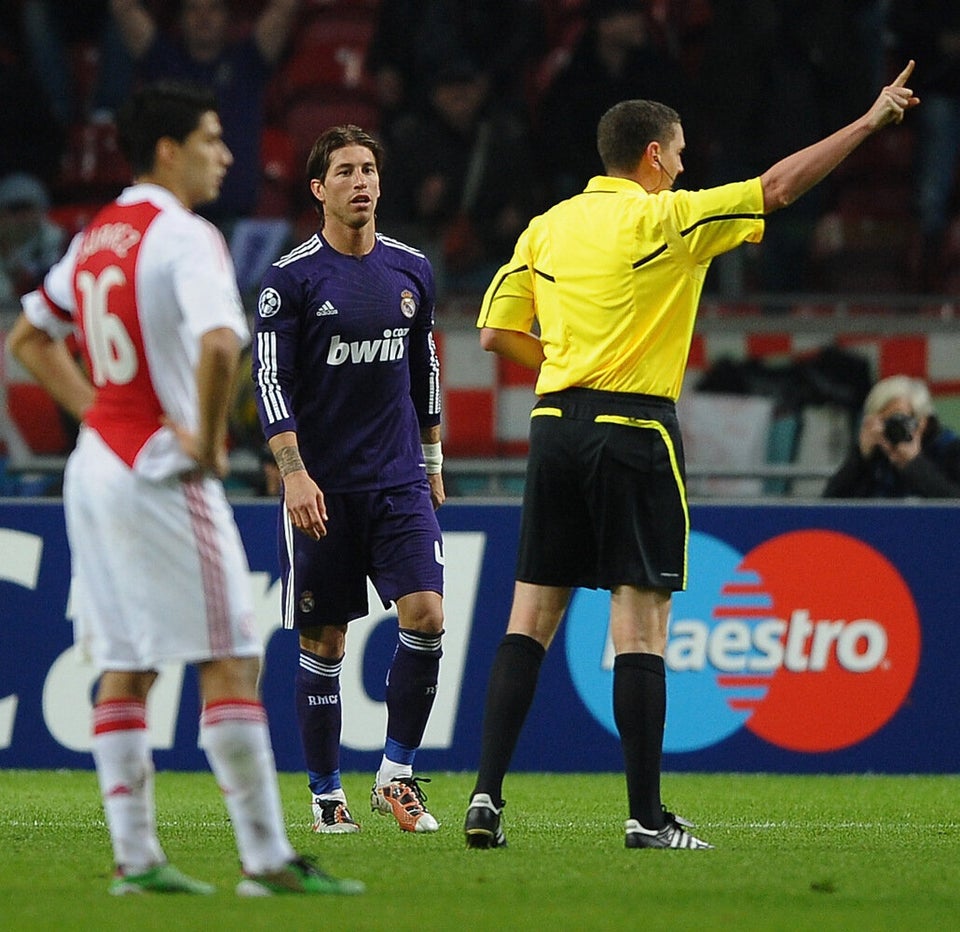 Ramos red cards
Real may have won the competition a record amount of times but they have not been crowned champions since 2002 - and their obsession with La Décima has defined the club's identity over the last 12 years.
Ramos added: "The final is for the fans. It's a competition which after so many years really excites both us and the fans.
"It's going to be a very hard-fought final. We're expecting a very physical match which will be won by whoever commits the fewest mistakes."
Related