Eric Cantona has likened Fifa president Sepp Blatter and Uefa president Michel Platini to "the plague and cholera".
Platini last month requested Brazilians protesting against the cost of staging the World Cup finals halted their protests during the month-long tournament.
The outspoken Manchester United legend Cantona, promoting his new documentary Looking for Rio, criticised Platini's comments but admitted he was a superior alternative to head Fifa than Blatter.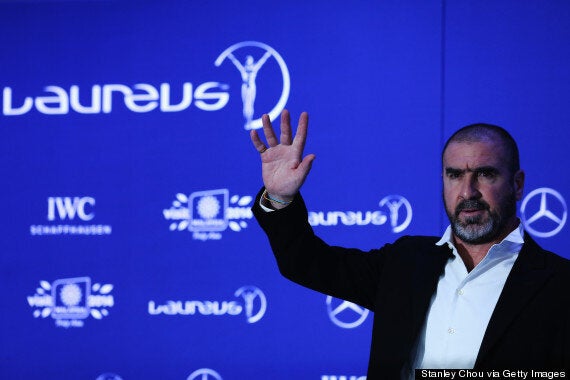 Cantona has gone on the attack against both Platini and Blatter
"On the other hand, it would be a good thing that, as they are all politicians, that a former player be elected head of Fifa. When you have to choose between the plague and cholera, it's better to get it from a doctor."
"Speaking of Platini, it's about settling scores, a political war," said Cantona, who played under Platini for the French national team, added. "He wants to be FIFA president, Blatter wants to remain it. Blatter has started to say, 'Qatar, it's true it's a bad idea, but it was Platini's idea.'
"Some people criticise the World Cup in Qatar, others the World Cup in Brazil. It's also Platini who gave the Under-21 European Championship to Israel, which is just as disrespectful in human rights terms as giving the World Cup to Qatar, given Israel's policy. He also gave the Euro to Ukraine, which was not an example of democracy.
"But they are emerging countries where there is lots of money. And the World Cup needs that. It's organised in countries that have the means. Tomorrow, it'll be China.
"That it happens in countries where it's important to develop football, that's a good thing. But in Qatar, there is absolutely nothing to develop, no potential. It's a small country in terms of population. The people are not at all interested in this sport, never will be."