Pictures of the day from The Huffington Post brings you the very best news and sports images, from around the world chosen and created by our own photo editors, Elliot Wagland, Tahira Mirza and Michael Cripps.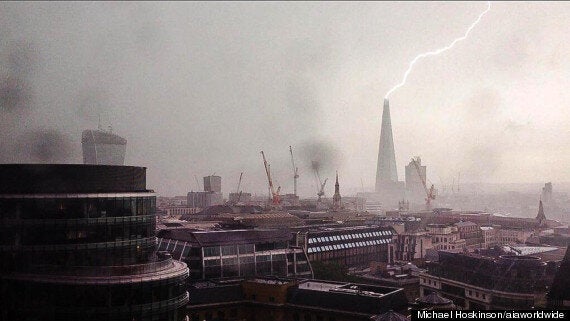 In case you happened to miss it, London and part of the southeast was besieged by a large thunderstorm on Thursday afternoon. One of the victims of the unusual weather was The Shard. See the full story here>>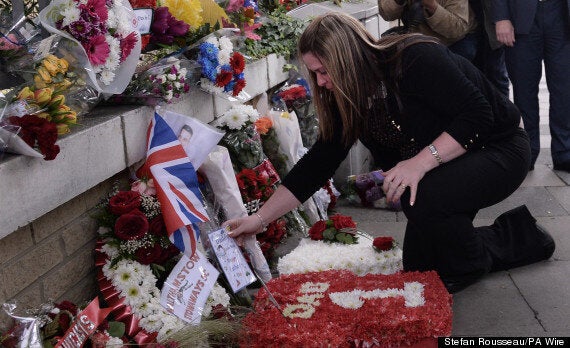 The widow of murdered soldier Lee Rigby, Rebecca Rigby lays a tribute at the scene of his death one year after he was brutally killed by British Muslim converts Michael Adebolajo and Michael Adebowale in Woolwich, south-east London, on May 22 last year.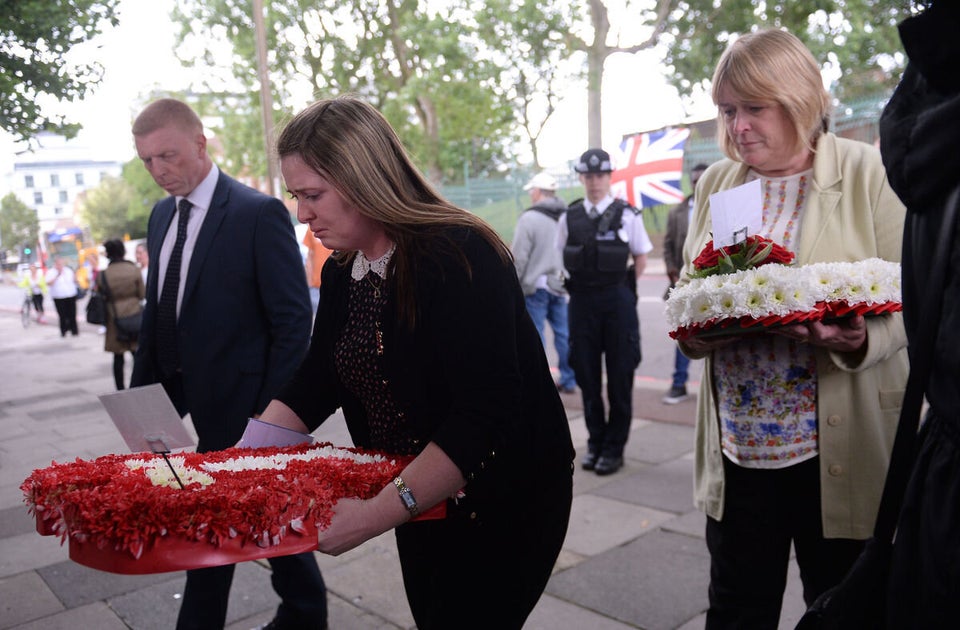 Murdered soldier Lee Rigby one year anniversary remembrance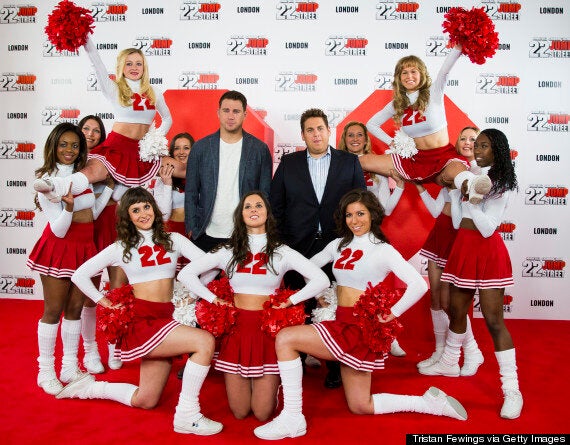 Channing Tatum and Jonah Hill attend a photocall to promote their new film '22 Jump Street' at Claridges Hotel on May 22, 2014 in London.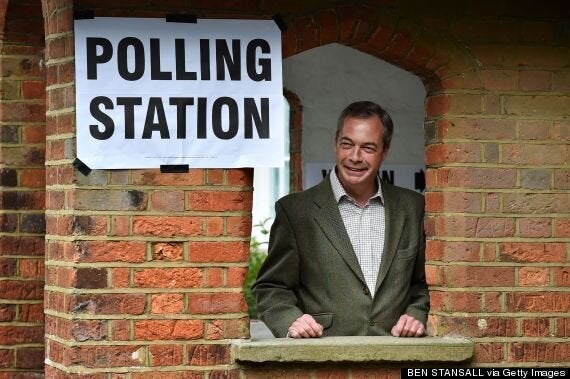 United Kingdom Independence Party (UKIP) leader Nigel Farage poses for photographs near Biggin Hill, south of London, before voting in the local and European elections on May 22, 2014. Europe's mammoth parliamentary elections kicked off on Thursday, with Britain and the Netherlands going to the polls in a vote that is expected to see a swing towards populist right-wing parties.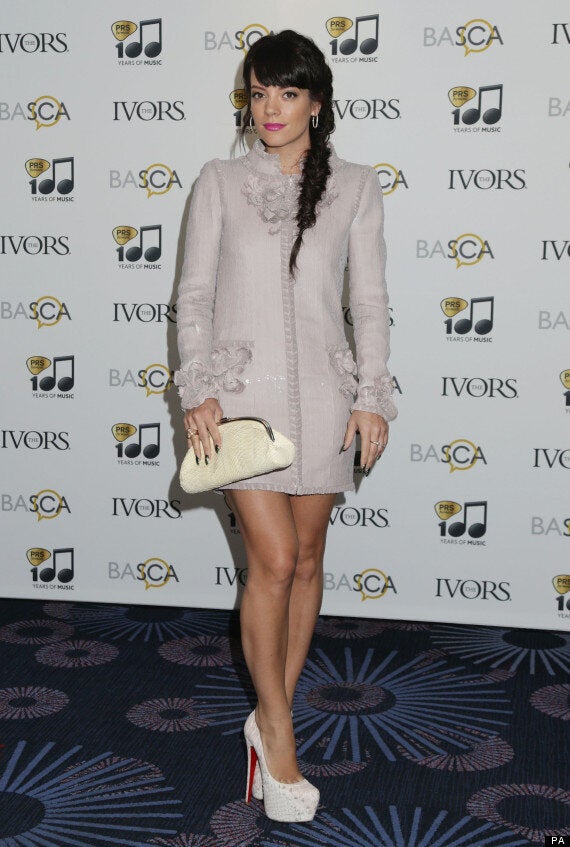 Lily Allen arrives for the 59th annual Ivor Novello Awards, at Grosvenor House, London.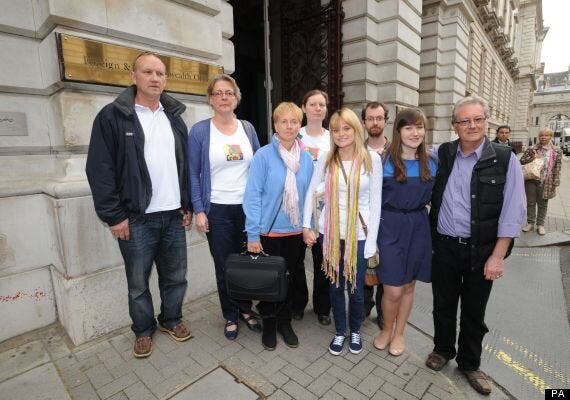 Relatives and family members of the four missing British yachtsmen who have been missing since their boat the Cheeki Rafiki capsized in the Atlantic Ocean in the early hours of Friday last week, David Bridge (left) father of Andrew, Gloria Hamlet (second left) partner of Steve Warren, Cressida Goslin (third left) wife of Paul Goslin and Graham Male (right) the father of James Male arrive for a meeting at the Foreign and Commonwealth Office in central London.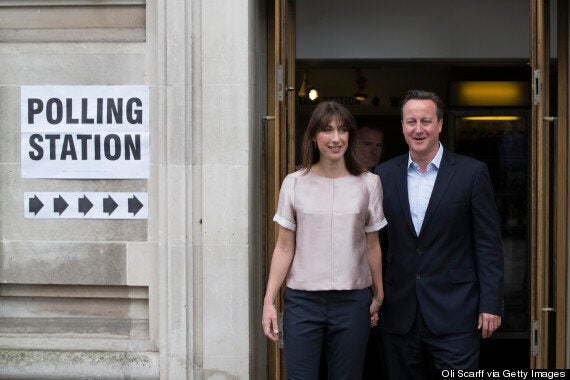 British Prime Minster David Cameron and his wife Samantha leave the Polling Station in Westminster Central Hall after casting their vote in the European and Local Elections on May 22, 2014 on London, England.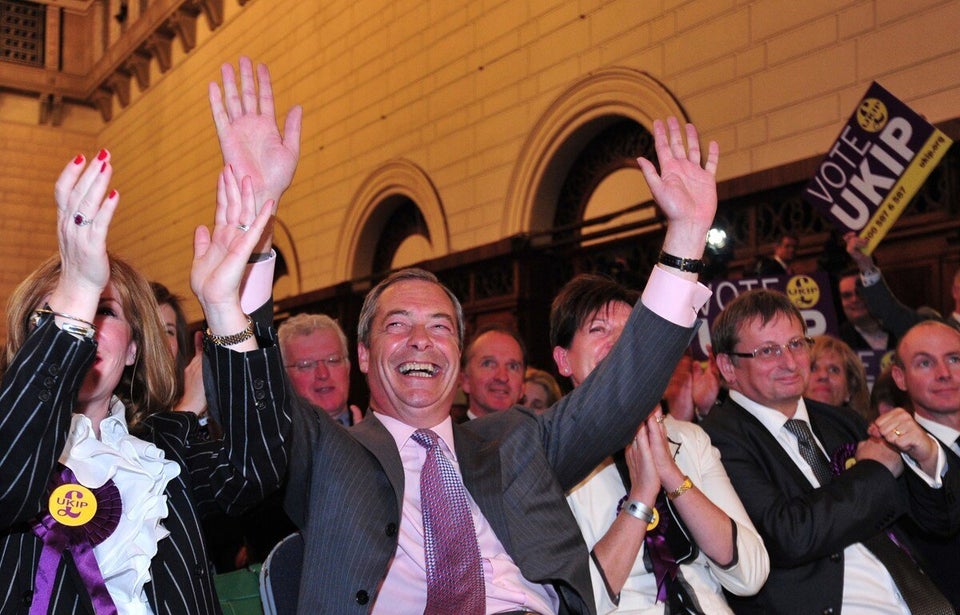 European and local council elections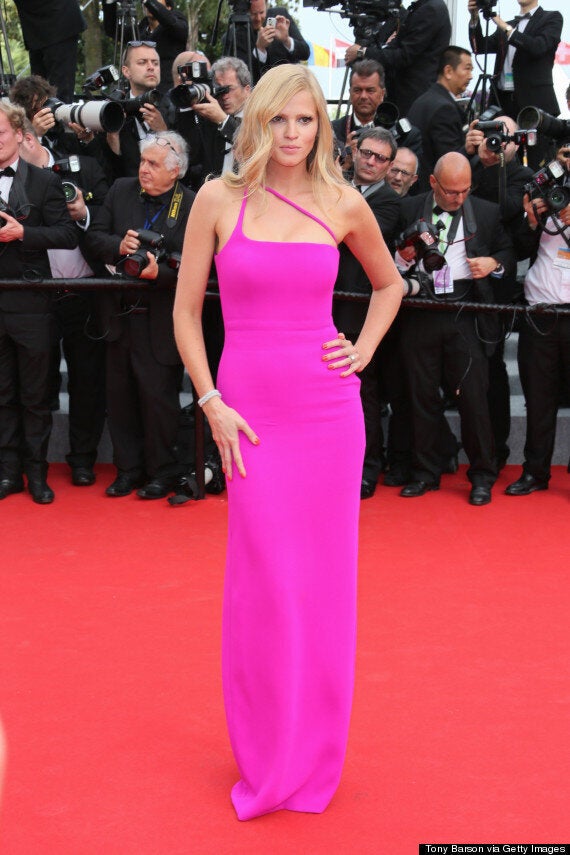 Lara Stone attends the 'The Search' Premiere at the 67th Annual Cannes Film Festival on May 21, 2014 in Cannes, France.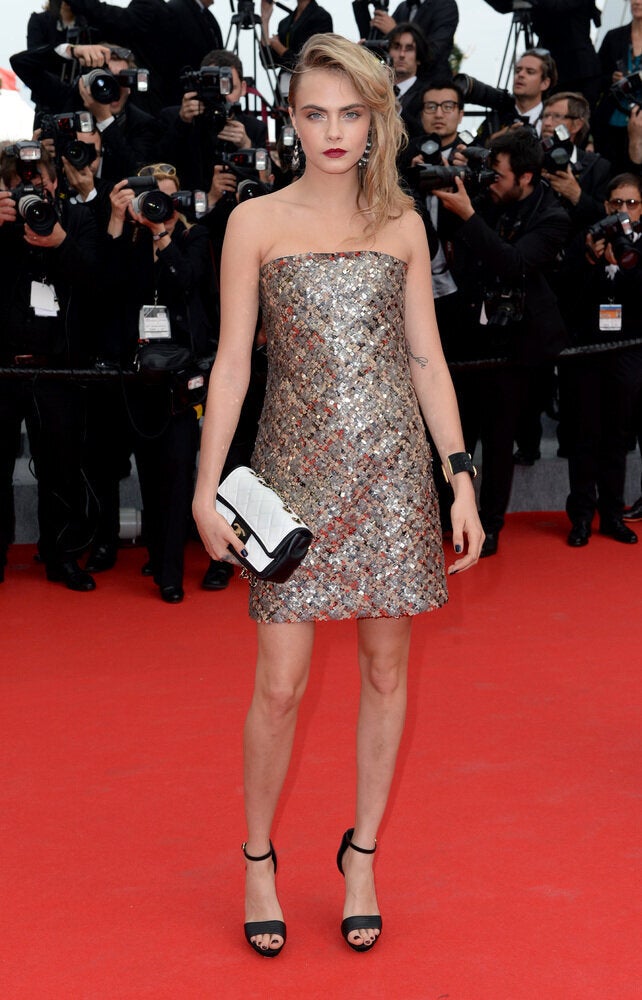 The Search Premiere At Cannes
An ice sculpture is placed in a vehicle to warn of the dangers of leaving a dog in a hot car. Today Dogs Trust unveils its summer campaign to highlight the true cost of only '20 minutes', the time it can take for a dog to die in a hot car.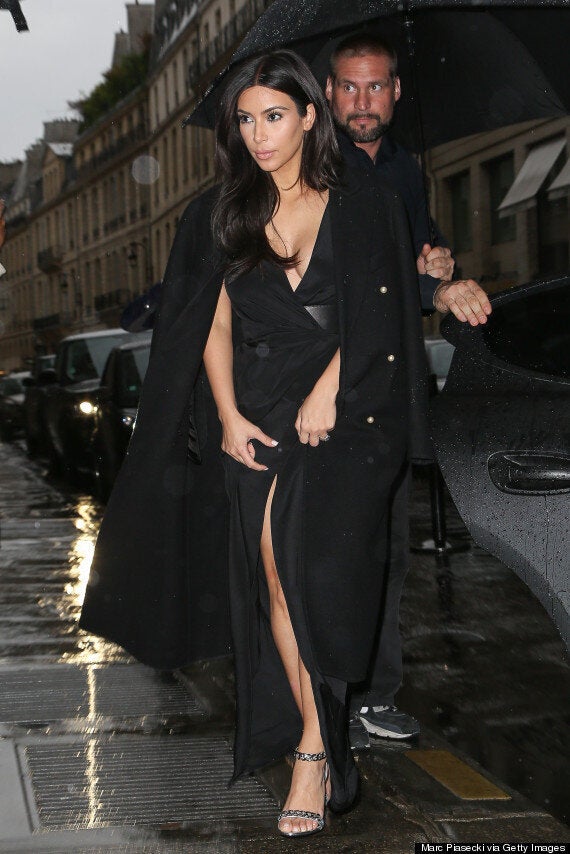 Kim Kardashian arrives at the 'COSTES' restaurant on May 21, 2014 in Paris, France.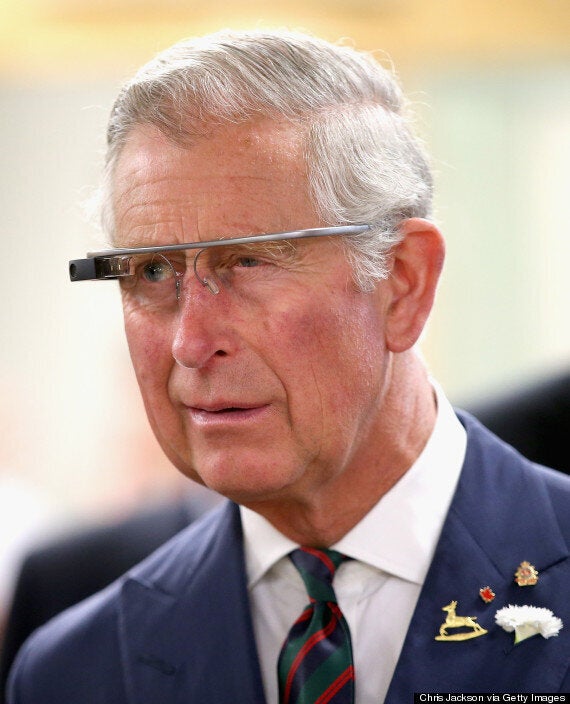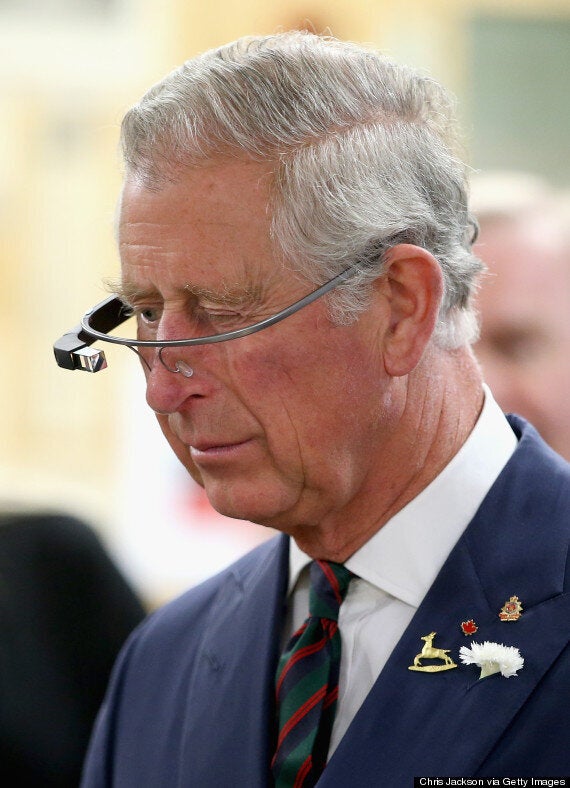 Prince Charles, Prince of Wales tries on 'Google Glass' spectacles as he visits 'Innovation Alley' in Winnipeg, Canada. The Prince of Wales and Duchess of Cornwall are on a four day visit to Canada. Rosie Huntington Whiteley attending the De Grisogono Party at the Eden Roc Hotel at Antibes as part of the 67th Cannes Film Festival, in Cannes,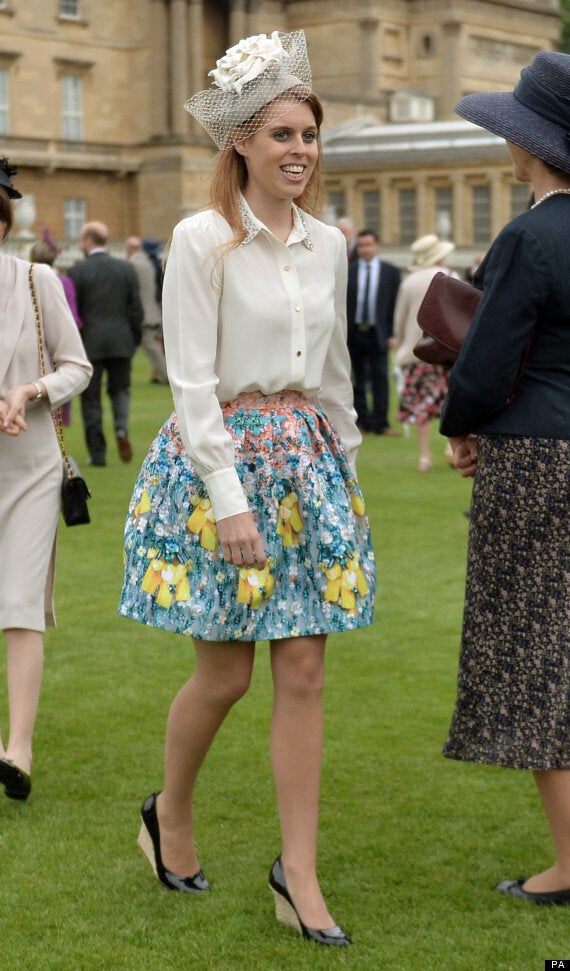 Princess Beatrice attends the first garden party of the year at Buckingham Palace, London.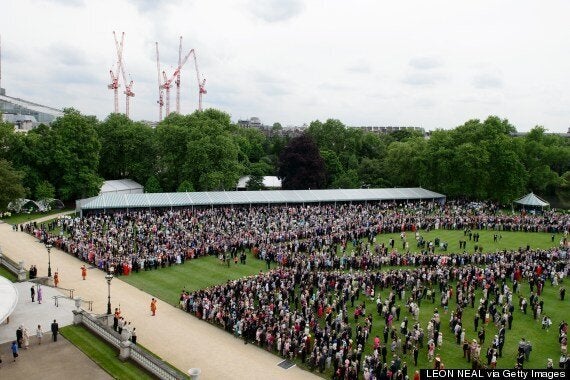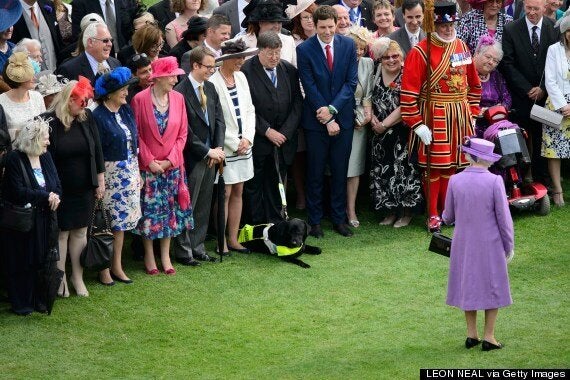 Britain's Prince Philip and Queen Elizabeth II arrive at the first garden party of the season in the grounds of Buckingham Palace in central London, on May 21, 2014.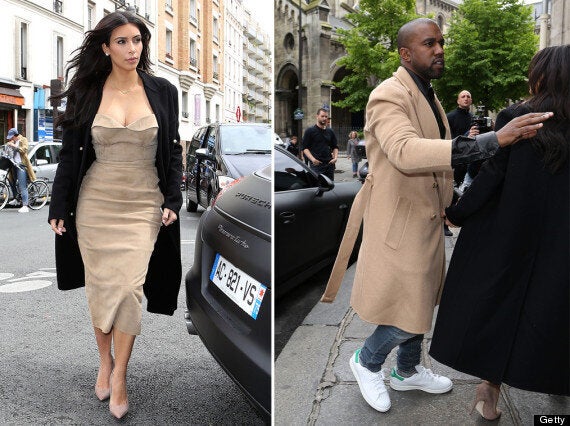 Kim Kardashian and Kanye West leave the 'Maison Martin Margiela' showroom on May 21, 2014 in Paris, France.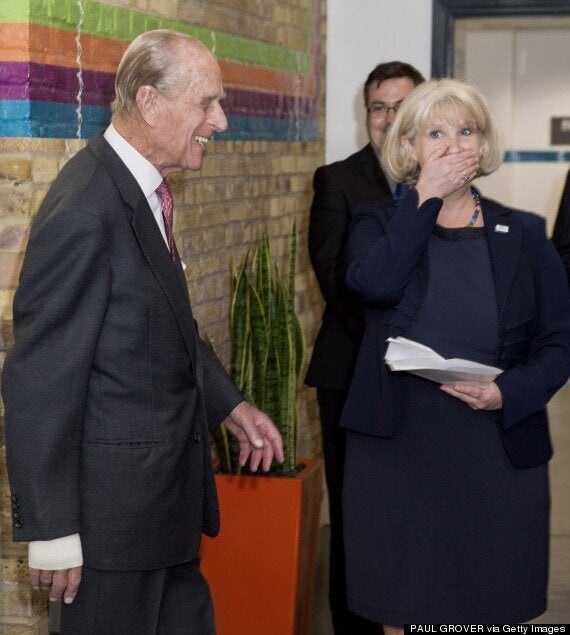 Britain's Prince Philip, the Duke of Edinburgh (L) looks on during a visit to the specialist sexual reproductive healthcare specialists Margaret Pyke Centre in London on May 21, 2014. During his visit the Duke of Edinburgh, who recently had a minor procedure carried out on his right hand, unveiled a plaque and observed a training medical procedure.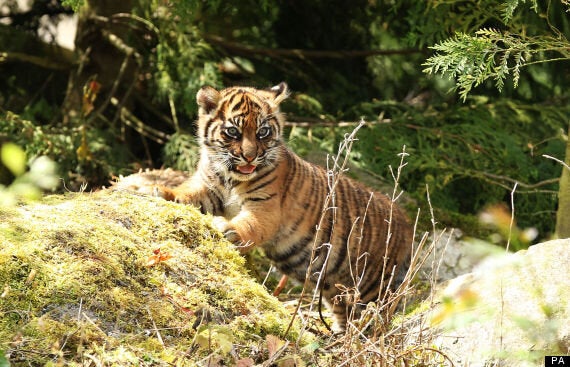 Sumatran tiger cubs Kuasa out for the first time in their enclosure at Flamingo Land, Malton, North Yorkshire.
Related