Several high profile speakers have cancelled their appearances at Oxford Union after its president Ben Sullivan was investigated by police over rape allegations.
Calls have been made by numerous students and members of the public for others to follow suit, and for Sullivan to step down as president.
The UK director of Human Rights Watch cancelled his talk which was due to take place on Monday, Interpol secretary general Robert Noble has withdrawn, and BBC Dragon's Den judge Julie Meyer has postponed hers, according to the Telegraph.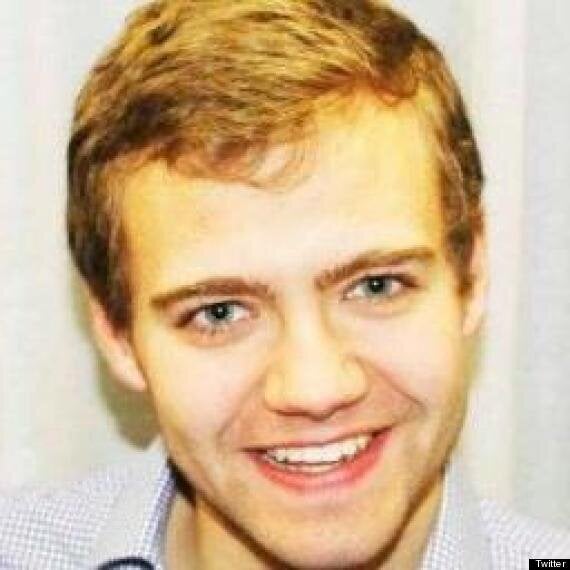 Ben Sullivan, the president of the Oxford Union
Sullivan, a Christ Church College student at Oxford University, was arrested earlier this month on suspicion of rape and attempted rape. He was released after questioning and must answer bail on June 18.
Although his deputy stepped up as acting president of the union, Sullivan resumed his position on his return - much to the anger of many students. An open letter has been published demanding the 21-year-old to step aside whilst he is still under investigation.
"Remaining in his presidency continues to offer prestige and power to someone who is being investigated for rape," the letter reads. "This undermines the sever nature of allegations of sexual offences."
Written by Helena Dollimore and Sarah Pine, vice president for women at the university's student union, the letter continues:
"We note that Mr Sullivan has previously attempted to use union funds to finance his legal actions against the press. This is a misuse of his office and makes a mockery of the society's core principle of freedom of speech. This record leads us to lack confidence in his future presidential conduct while under investigation for sexual offences.
"The anger with which Oxford students have reacted, combined with speakers cancelling their appearances due to the controversy over his continued presence, means he should not remain in office."
The petition has been signed by several influential figures, including journalists Laurie Penny and Owen Jones, and campaigner Caroline Criado Perez. Louis Trup, Oxford's student union president-elect has also lent his support to the letter.
A statement from Ronald Noble said: "I am the secretary Ggeneral of Interpol, a law professor and a former prosecutor who fiercely believes that a person is innocent until proven guilty.
"What should the head of a society like the Oxford Union do if he is under investigation for rape and attempted rape?
"In my view, he should be guided by the best interests of his organisation. He should not be guided by his own interests. In this case my advice to Ben Sullivan would be either to resign or take a leave of absence until the criminal investigation has been completed.
"Interpol has attempted to contact the Oxford Union since reports of the allegations against Ben Sullivan first surfaced. We have received no response to our enquiries.
"Consequently I have decided to withdraw my participation as a speaker at the Oxford Union on Friday 30 May 2014."
Previous presidents of the union include William Gladstone, Michael Heseltine, Michael Gove and the lately deceased Tony Benn.
Baroness Lawrence spoke at the union on Wednesday night. A spokesperson told HuffPost UK: "The engagement event for which Baroness Lawrence spoke at on 21st May 2014 was organised through a request by the PPE Society of the Oxford Union.
"We have not been informed of the allegation you are referring to and therefore unable to comment."
Other speakers tabled to appear at the union are Paloma Faith and Danny Cohen, director of BBC Television. The Huffington Post UK has contacted both but has yet to receive a response.
Popular in the Community