A French company paid around 15 billion Euros for a fleet of new trains that turned out to be too wide for the stations they were meant to serve.
The mistake was revealed by French newspaper Le Canard Enchaine.
The paper said the mistake happened when RFF, which operates the country's rail network, gave dimensions to train operator SNCF.
But these measurements were taken from modern stations built since the 1980s, and failed to include older stations where the space between platforms is narrower.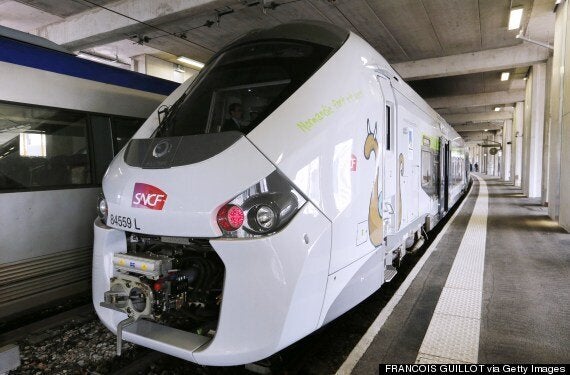 The trains were ordered by train operator SNCF
A spokesman for the RFF told the BBC they had "discovered the problem a bit late".
The broadcaster quoted Transport Minister Frederic Cuvillier, who blamed an "absurd rail system" for the issue.
"When you separate the rail operator from the train company," he said, "this is what happens."
But the trains will not be returned. Instead, the platforms that cannot fit them will be modified.
Sky News reported 1,300 platforms out of a total of 8,700 will be changed to accommodate the new trains.
More than 300 platforms have been altered so far, with another 600 due to be completed by the end of the year and the rest to be done by 2016, the broadcaster said.