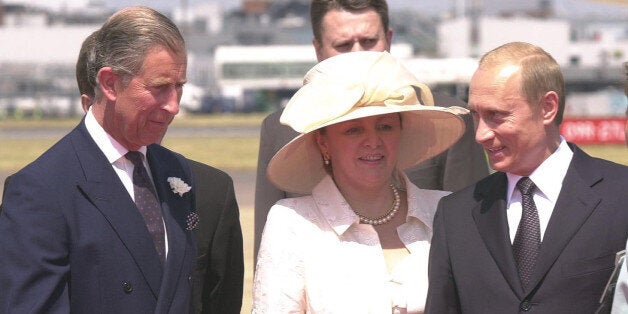 Prince Charles was wrong to compare Vladimir Putin to Hitler, Nigel Farage has said, after the heir to the throne was reported to have attacked Russia's annexation of Crimea.
"There are times when it might be better for Prince Charles not to get involved in things like this," the Ukip leader told the BBC.
"Prince Charles has made those comments. I know some people feel that way about Putin. I think there's a difference and the difference, I think, is that right from the very start Hitler was expansionist and we haven't seen much evidence of that until now from Putin and arguably what's happened in the Ukraine is because he's been poked with a stick by the rest of the world."
Farage was widely criticised in March after he said the Russian president was the world leader he most admired. He told GQ Magazine that he was a fan of Putin as "an operator" if not as a human being. "The way he played the whole Syria thing. Brilliant. Not that I approve of him politically," he said.
On Wednesday the Daily Mail reported that Prince Charles compared Putin to the Nazi leader while paying tribute to Second World War veterans and their families in Canada. His remark came during a tour of the Museum of Immigration in Halifax, Nova Scotia.
Jewish museum volunteer Marienne Ferguson told the Prince that she fled to Canada with her family shortly before the Nazis annexed the Baltic coastal Free City of Gdansk in 1939. After meeting Charles, Mrs Ferguson, 78, told the Daily Mail: "The Prince said 'And now Putin is doing just about the same as Hitler'.
"I must say that I agree with him and am sure a lot of people do. But I was very surprised that he made the comment as I know they (members of the Royal Family) aren't meant to say these things."
Farage and the Prince of Wales are not the only British political leaders to have got in to to trouble for making comments about Putin in the wake of Russia's annexation of Crimea.
Alex Salmond recently said he admired "certain aspects" of how Putin ruled Russia. "He's restored a substantial part of Russian pride and that must be a good thing," he told GQ.
Nick Clegg however stood up for Prince Charles' right to say what he liked in a private conversation. "I'm not going to start comparing one period of European history to another, but Prince Charles is able, I would have thought, to be free to express himself," he told LBC.
"I have never been of the view that if you are a member of the Royal family somehow you have to enter into some sort of Trappist vow of silence."
Related