Cara Delevingne hit the Cannes Film Festival red carpet again last night, sparkling in a silver mini dress at the premiere of 'The Search'.
The model paired her sparkly number with deep red lipstick and statement earrings that would make Pat Butcher herself jealous.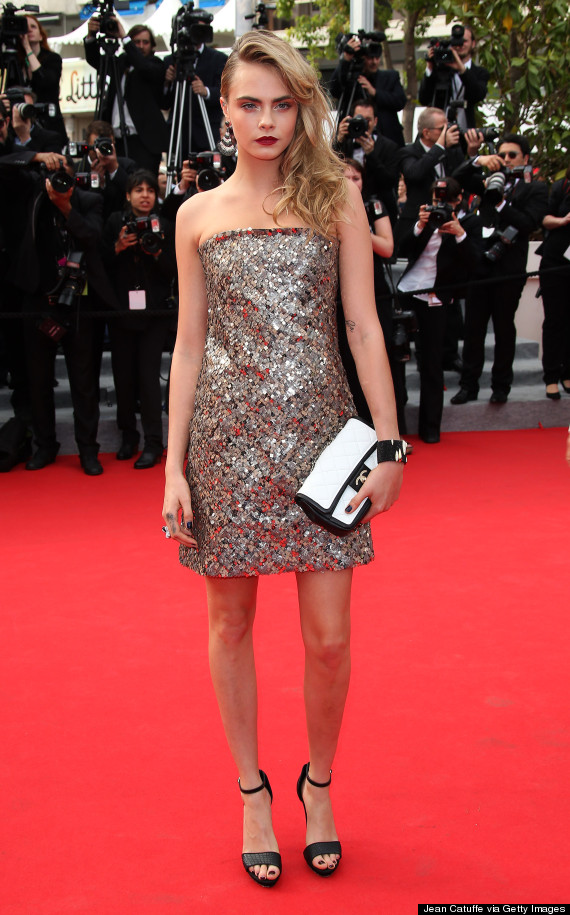 Cara Delevingne
Cara jetted out to Cannes shortly after completing bridesmaid's duties at her sister Poppy's London wedding and she's been spotted partying and relaxing with plenty of her celeb pals.
After enjoying a night out with fellow model Suki Waterhouse on her first evening in the South of France, Cara partied with Sharon Stone on her second evening, where she pretended to lick the actress's face. Lovely.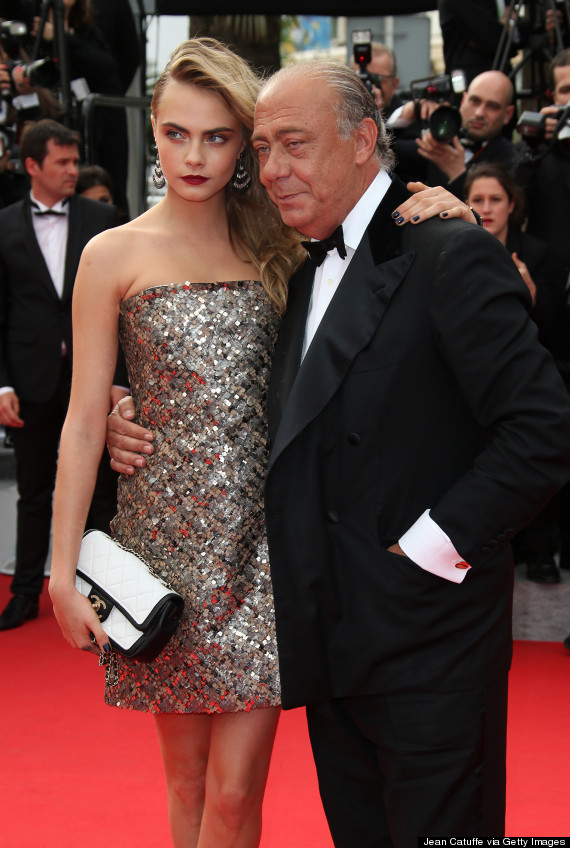 Cara posed with Fawaz Gruosi, the owner of jewelry specialists De Grisogono
The screening of 'The Search' is just one of many premieres the film festival has seen so far - movies including 'Grace Of Monaco' starring Nicole Kidman and Ryan Gosling's directorial debut 'Lost River' have also had their debut - though neither received rave reviews from critics.
Cara's Cannes style choices have been remarkably better than some other celebs, including Cheryl Cole who awkwardly posed in a dangerously low-cut dress earlier in the week.
Check out all the latest pictures from Cannes Film Festival here…
LIKE US ON FACEBOOK | FOLLOW US ON TWITTER