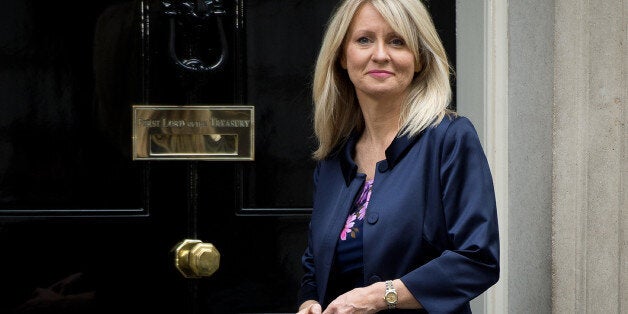 Employment minister Esther McVey has come under fire for accepting a £10,000 donation from the millionaire boss of a high-cost loan company that gives loans to people with poor credit ratings.
The Tory MP for Wirral West's constituency party received £10,000 from Henry Angest, head of the Arbuthnot Banking Group, which owns Everyday Loans, a firm that provides unsecured loans at annual interest rates of nearly 80%.
Critics seized on the high-cost lender boss' donation to McVey due to her ministry, the Department for Work and Pensions, slashing benefits.
"No politician should appear to be in hock to any donor, because it gives the impression that any decision taken is influenced by sponsorship."
Angest, chairman and chief executive of Arbuthnot Banking Group, has been a major Tory party donor, giving the party £7 million in loans and donations over the last decade. According to the Electoral Commission, he gave the party £17,500 in the first quarter of 2014.
"This is a bank – and a bank that did not need a bailout from the taxpayer. And the donation came from an individual who is the chief executive officer of the bank, not through any company at all," she said.
An Arbuthnot Banking Group spokesman said: "This was a personal donation and is completely above board."