This is the moment when a laughing teenager learns he has killed someone.
Edward Redman, 18, is caught on CCTV joking with a friend at the back of a bus.
Then he reads a text message on his phone and realises that the boy he stabbed in the heart 90 minutes earlier had died.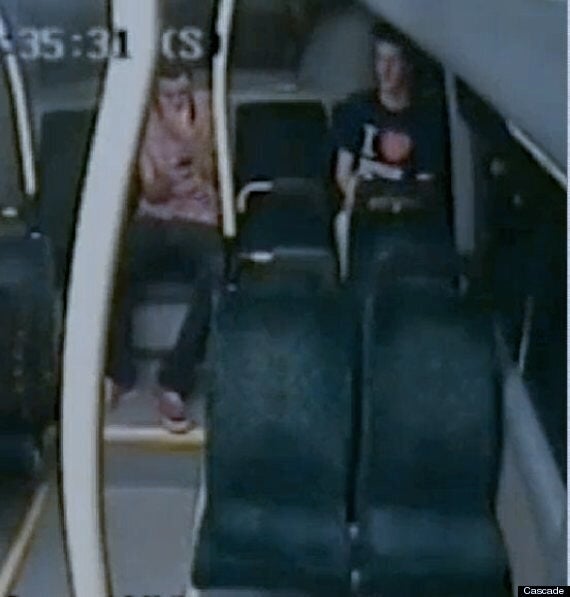 Edward Redman reads the text telling him his victim had died
Redman was jailed for 17 years last month for the murder of Jay Whiston, 17.
The CCTV footage has only now been released, after his co-accused Rhys Hennebry, 19, was sentenced to three years in a young offenders' institution on two charges of affray.
At an earlier hearing Redman's father Gary and brother John were also jailed for two years for destroying evidence linked to the murder, and his former girlfriend, Shannon Fenlon, was sent to a young offenders' institution for nine months.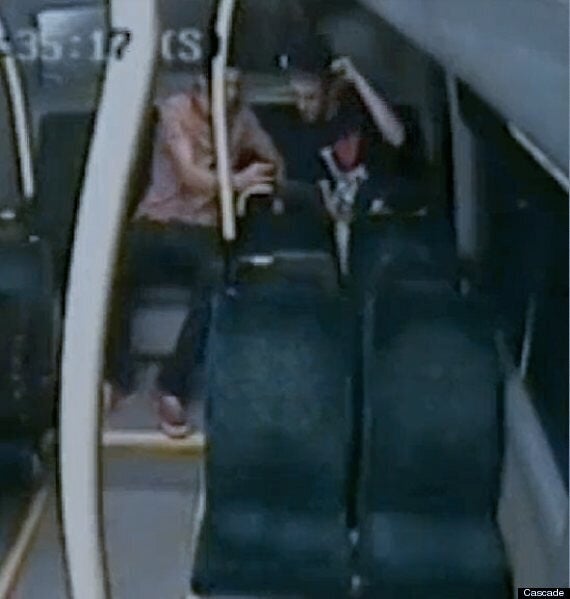 Redman shares the text with his friend
Redman and Hennebry fled from a party in Colchester, Essex, after the stabbing.
Redman can be seen putting his hand over his mouth in shock as he reads a text message.
In the minutes that follow he can be seen making a series of frantic phone calls and text messages.
These messages and calls were later deleted and Redman's clothes and the murder weapon disappeared, with the help of his father, brother and then girlfriend.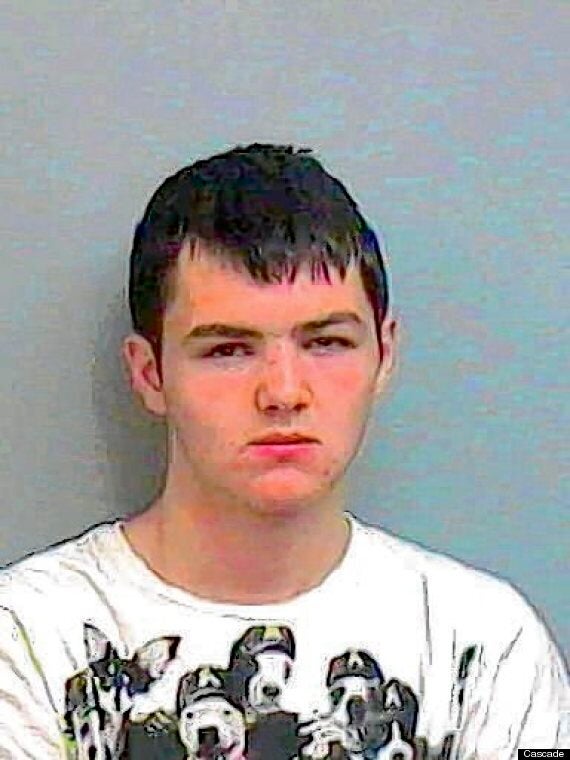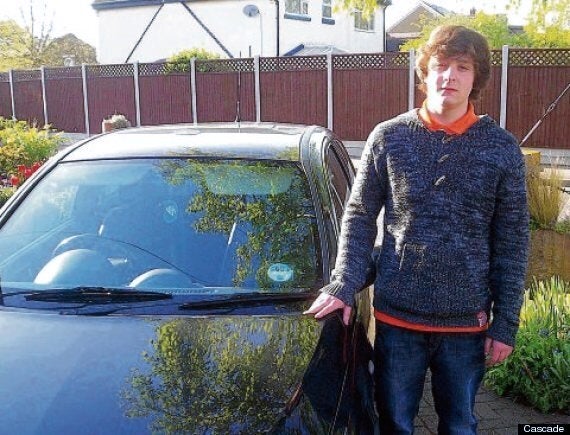 Edward Redman (above) and his victim Jay Whiston (below)
As Jay Whiston and his friends walked down an alleyway at the side of the house, Edward Redman, Hennebry and others were coming the other way.
Redman asked one of Jay's friends for a drink from a bottle of whiskey he had but when the teenager said no, Redman hit him.
In the fight that followed, Redman stabbed Jay twice – once through the heart.
As he staggered from the scene, Hennebry was heard to say "I'm going to bottle him" and threw a bottle towards Jay, and Redman stabbed Jay a second time in the abdomen.
As they fled from the scene, others heard them saying "let's get out of here" and "we'll stick together through this."
Hennebry admitted a charge of affray in connection with Jay's death before the trial of Redman.