Making a Nazi salute in public does not violate the country's racial discrimination laws as long as it is intended as a personal statement, Switzerland's top court has ruled.
The federal tribunal's ruling, entitled 'Hitler salute in public not always punishable', said on Wednesday that the gesture was a crime only if someone was using it to spread racist ideology, not simply declaring one's own conviction, the Associated Press reported.
The decision overturned a lower court's conviction of a man who was charged with racial discrimination after he performed a 20-second Nazi salute during a demonstration in 2010, a week after the Swiss National Day.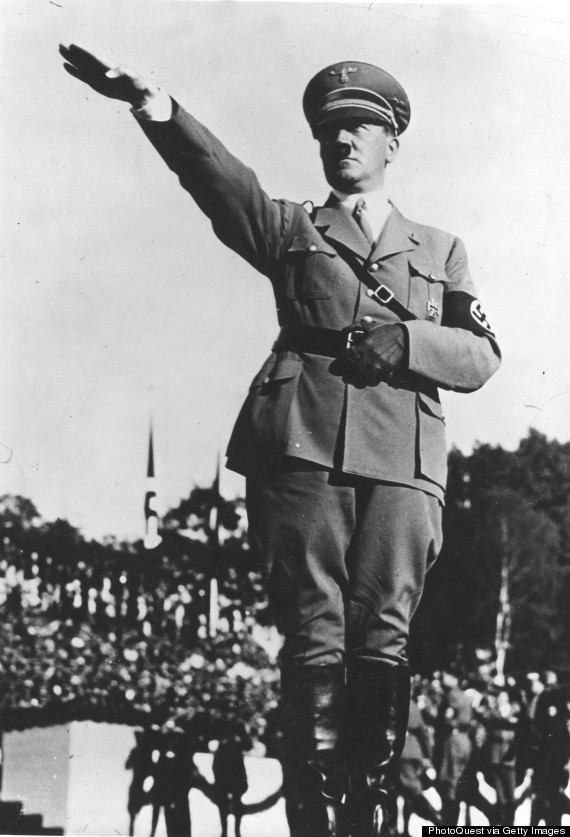 The gesture was often used by Adolf Hitler
The man substituted a Swiss oath with the salute during the event in Rütli Meadow above Lake Lucerne.
"According to the law, spreading racist ideology such as national socialism is a prosecutable racial discrimination offence. The word 'spreading' is taken to mean advertising or propaganda," said a statement released by the court as reported by Swiss Info.
SEE ALSO:
Hence the condition did not apply to the Rütli Meadow incident, the judges ruled, because the man was not trying to win others over to the ideology.
The gesture – often used by Adolf Hitler and accompanied by the utterance "Heil Hitler" - is a criminal offence in Germany, Austria and the Czech Republic and is punishable by up to six months in prison.
"We regret this decision very much. The Nazi salute is unacceptable," Martine Brunschwig Graf, President of the Federal Commission against Racism told Switzerland's Blick newspaper.