A world-famous art school is in flames as fire crews battle to save the A-listed building.
The blaze at Glasgow School of Art's (GSA) Charles Rennie Mackintosh building was reported at about 12.30pm on Friday.
Witnesses said flames could be seen spreading across the roof while massive plumes of smoke filled the surrounding sky.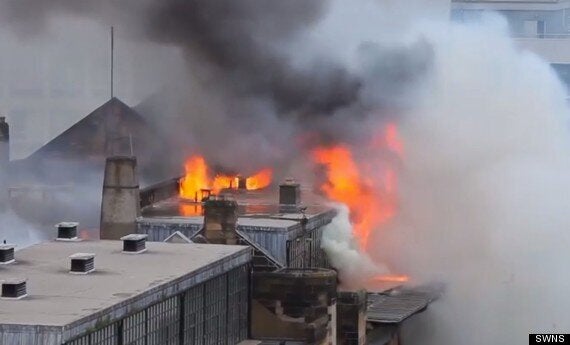 Fire crews have been battling the blaze since midday
Large crowds of students and onlookers gathered near the scene as multiple fire crews tackled the flames. Several people were in tears as they watched the events unfold.
The fire started during a busy time as students worked to complete their end-of-year assessments.
The art school said that the building was evacuated and that everybody was safe. But the blaze was declared a "major incident" in a Twitter account posting from the institution.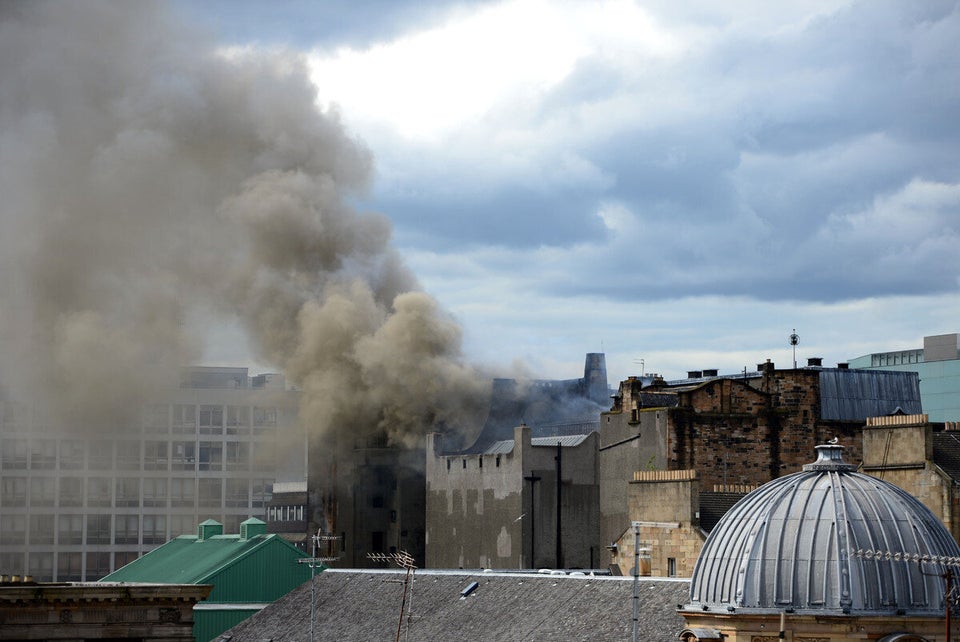 Fire at Glasgow School of Art
People connected to the school voiced their shock and devastation after news of the blaze emerged.
Alex Misick, 25, was helping his girlfriend put the finishing touches to her degree show project across the road in the school's new Reid building when they saw plumes of smoke.
The GSA graduate, now vice president of the Students' Association, said: "I think everyone is in shock. It's soul-destroying.
"It was literally a few hours to go before everyone finished up and handed in. That's everyone's work over three or four years. Everyone's in tears."
Austin Yuill, who works as a chef at the art school, told the BBC: ''I've been moved two streets away from the Mackintosh building but before we left the place was completely ablaze all down the west side of the building.
''I'm told it started in the basement and it's worked its way all the way up through the five floors.
''As far as I know it started from a spark which has gone on to foam, expanding foam.''
Asked how busy the art school was, he said: ''It would be very busy because we're working up to the end-of-year assessments, so all the students were installing their work today all over the Mackintosh building. There are a lot of very upset students here.''
He added: ''Quite apart from it being voted the best building of the last 175 years, it is a major tourist draw and has an incredible reputation as an art school. This is really terrible.''
Scotland's First Minister Alex Salmond tweeted: "Thoughts with staff & students at @GSofA - awful to see destruction of this iconic building and students work."