As the search for missing Madeleine McCann steps up, a senior Scotland Yard officer has warned the investigation may still "draw a blank".
Vowing his officers would work through every credible line of inquiry in the search, assistant commissioner Mark Rowley stated: "I want to be able to go back to Kate and Gerry at some stage in the future and tell them we've got to the bottom of this, or second best is to go back to them and say we've turned over every stone and we can't get to an answer sometimes." Madeleine McCann has been missing since 2007
He also cautioned that despite sifting through all lines of inquiry, the £6m investigation might yield no further clues.
"There's lots of potential lines of inquiry," he said. "If we didn't think there were any potentially fruitful lines of inquiry, we wouldn't be where we are today; we would be saying there's nowhere to go with this investigation.
"There are many potential fruitful lines of inquiry and the only way you get anywhere is to work through them all systematically.
"Within that may be the answer and the case may be potentially solvable. Kate and Gerry McCann have been tireless in their efforts to find out what happened to their daughter
"We may be able to work through potential lines of inquiry over a period of time with the Portuguese and all of them draw a blank, that can happen."
Huffington Post UK has sought comment from the McCann family on Rowley's remarks.
Madeleine, who was then nearly four, went missing from her family's holiday apartment in Portugal's Algarve on May 3 2007, as her parents dined at a nearby tapas restaurant with friends.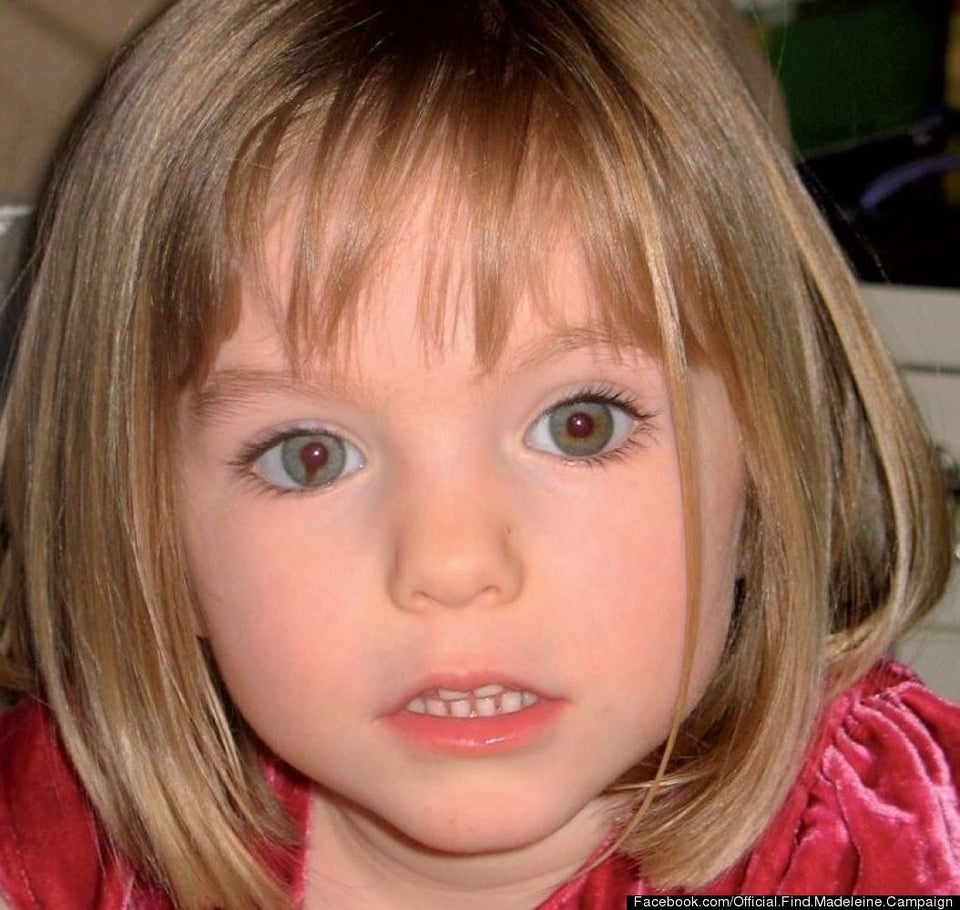 Madeleine McCann
One line of inquiry for Scotland Yard is a lone male paedophile who staged a series of sex attacks on young British girls while they were on holiday in the Algarve.
They are looking at nine sexual assaults and three "near misses" on British girls aged six to 12 between 2004 and 2006, including one in 2005 on a 10-year-old girl in Praia da Luz, where Madeleine vanished two years later.
Hundreds of people have already made contact with police in response to appeals to try to find the attacker.
A Scotland Yard spokesman told Huffington Post UK: "We will not be providing a running commentary."
The Metropolitan Police Service continues to offer a reward of up to £20,000 for information leading to the identification, arrest and prosecution of the person(s) responsible for the abduction.
There have been numerous reported sightings of Madeleine through the world. In 2007 photos of a blonde child being carried in a sling by a woman in Morocco prompted excited speculation she had been found.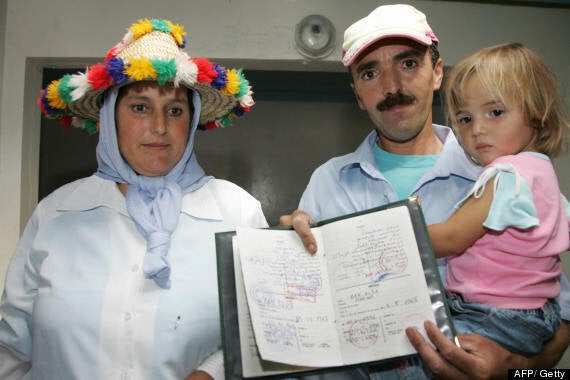 Bushra Binhisa - who was mistaken for Madeleine - with her parents and her family's registration certificate
It soon emerged the little girl - named Bushra Binhisa - was the daughter of an olive farmer of Berber extraction.
In 2013 a British woman spotted a youngster "bearing a remarkable likeness to Madeleine" at a market in the northern Indian town of Leh.
There have also been reported sightings in Portugal, Belgium and France, but none have produced any firm leads.
It was later confirmed the voluntarily provided sample did not provide a match.