Prince William is considering becoming a civilian air ambulance helicopter pilot rather than commit to Royal duties full-time, it has been reported.
The prince, he was an RAF search-and-rescue pilot until he stood down last year, is considering taking up flying with the East Anglian Air Ambulance near his home, The Sunday Times reported.
The paper said the second-in-line to the throne had consulted his grandmother, the Queen, on his plans.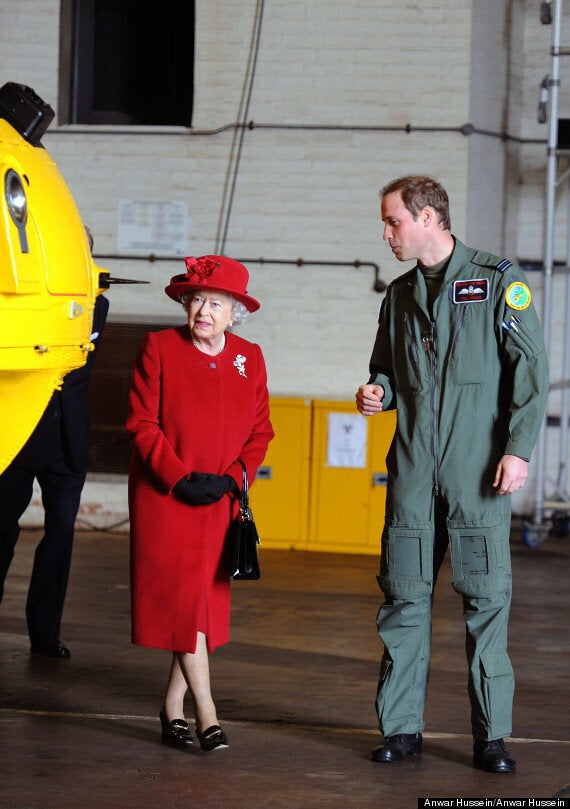 Prince William pictured with the Queen in his RAF days
"The duke is fully committed to his foundation and charities, but he feels he has not yet got flying out of his system," a royal aide said, according to The Sunday Times (£).
"Should the duke and duchess grow their family, the duke is keen to take on a role which enables him to see them most days. The royal family is fully supportive of the plan."
A Buckingham Palace spokesperson told the paper William was considering "a range of options for public service".
William recently completed a tour of Australia with his wife, the Duchess of Cambridge and their son, Prince George, the third-in-line to the throne, which included the first public engagement for the baby.
The infant prince was dubbed a "Republican slayer" for boosting monarchist sentiment Down Under during the trip.