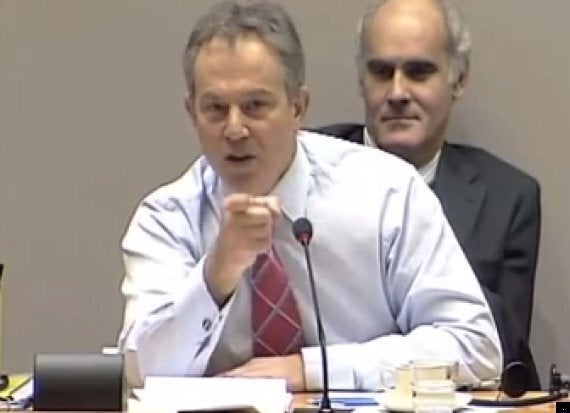 Tony Blair took on then relatively-unknown Nigel Farage in 2005
The then PM had a run-in with the future leader of the eurosceptic party at the European Parliament in December, 2005.
Farage, who was then relatively-unknown, challenged the PM, angrily asking: "Why should British taxpayers pay for new sewers in Budapest, a new underground system in Warsaw, when our own public services are crumbling in London?"
Blair, initially laughed at the comments but got gradually more angry in his reply.
He said: "You sit with our country's flag but you do not represent our country's interests. This is the year 2005, not 1945. We're not fighting each other anymore. These are our partners, our colleagues and our future lies in Europe.
"When you say and your colleagues say 'what do we get in return for our investment?' - I'll tell you what we get.
"We get Europe that's unified after years of dictatorship, we get economic development in countries we have championed. We get a future reform that allows once and for all to put an end to discussion about rebates, Common Agricultural Policy and get a proper reform budget for Europe.
"That's what we get if we have the vision to seize that opportunity."
Farage shakes his head and mouths "nonsense" at Blair during the PM's remarks.