Yaya Touré has intensified speculation he could move from Manchester City by declaring an interest in joining Paris Saint-Germain.
A bizarre set of events last week, that began with the midfielder's agent Dimitri Seluk complaining Touré had not received a birthday cake from City, have cast doubt on the 31-year-old's future at the Blues.
Touré said he will give an interview after the World Cup explaining a supposed lack of appreciation shown by City towards him, however he told France Football it would be an "honour" to play for PSG.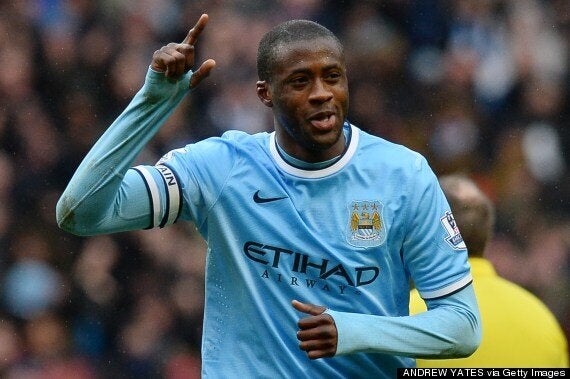 Touré has tainted a great season with City with his defence of Seluk
"When I think about objectives of Paris Saint-Germain, how can you not be interested in a club like that?" Touré said.
"PSG have become a European power. It'd be an honour to be part of such a club one day... if I can be of use."
Popular in the Community