French police have moved to remove around 650 migrants from a camp in Calais amid fears its squalid conditions have become a growing health risk.
The camp, from which many try to smuggle themselves illegally into the UK, has many residents suffering malnutrition and disease.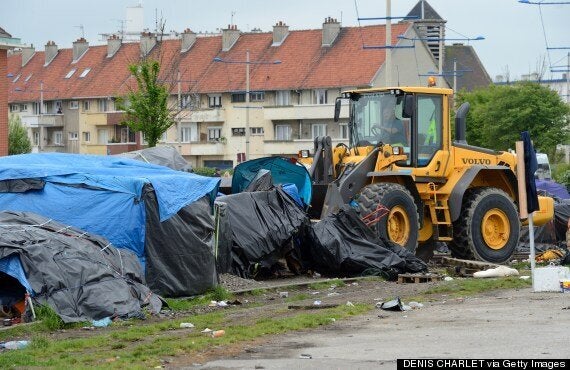 Tractors demolished makeshift tents at the site
It has no clean water and has reportedly become a breeding ground for scabies, a dangerous condition caused by mites burrow beneath the skin.
Police began forcibly removing people after a deadline for them to leave expired.
A large group of officers wearing riot gear began clearing the camp on Wednesday morning.
Bulldozers flattened the tents in the makeshift camp.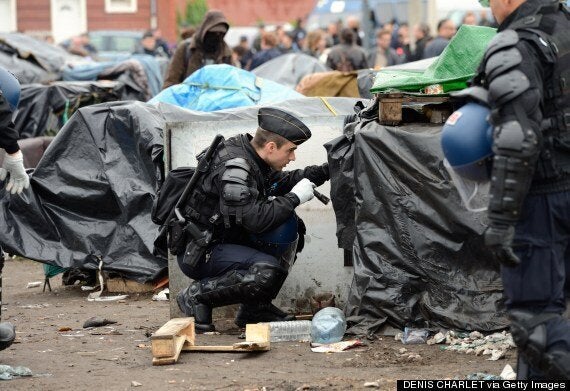 A police officer inspects the scene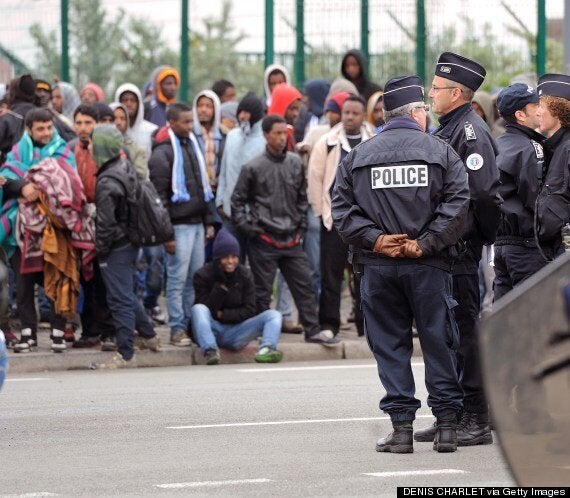 Around 650 migrants were forcibly removed from the camp
Migrants barricaded themselves in the camp, trying to deny the police access.
A message in English was spraypainted to a sheet in the camp, saying: "We are victims of the world...After camp destroyed, where do we go?"
One Eritrean man from the camp said he had tried to cross the English Channel by boarding lorries but had been found and stopped each time.
Another camp resident told the broadcaster their five-year attempt to get into Britain had been "more than hell".
"I'm going to close three camps on public property at the port next week. It is out of the question that we can let another Jungle emerge," prefect Denis Robin told The Daily Mail.
'The Jungle' was an infamous similar camp in Calais that was cleared by police in 2009, leading to hundreds of people being detained.
Robin said the eviction would help migrants receive emergency health care, though critics said it would leave many homeless.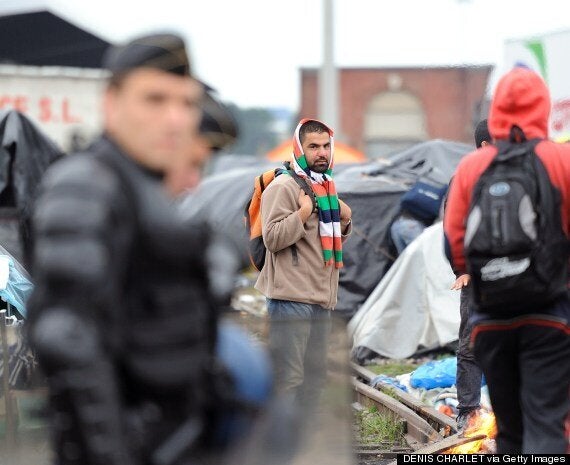 Migrants were left homeless by the eviction but promised emergency health care
Related