Perhaps in anticipation of the shirt-less England fans who could descend on the tiny Gulf state in eight years time, the Qatar government is making the rules crystal clear way far in advance.
The 'Reflect your Respect' campaign, urging visitors and foreign residents to cover up and respect the state's Islamic culture, is set to kick off in the small Middle Eastern country on June 20, just before the Muslim holy month of Ramadan begins.
The campaign, begun by female Qatari activists, will be handed out along with chocolate and flowers by women and children volunteers, with the message: "If you are in Qatar, you are one of us. Help us preserve Qatar's culture and values, please dress modestly in public places."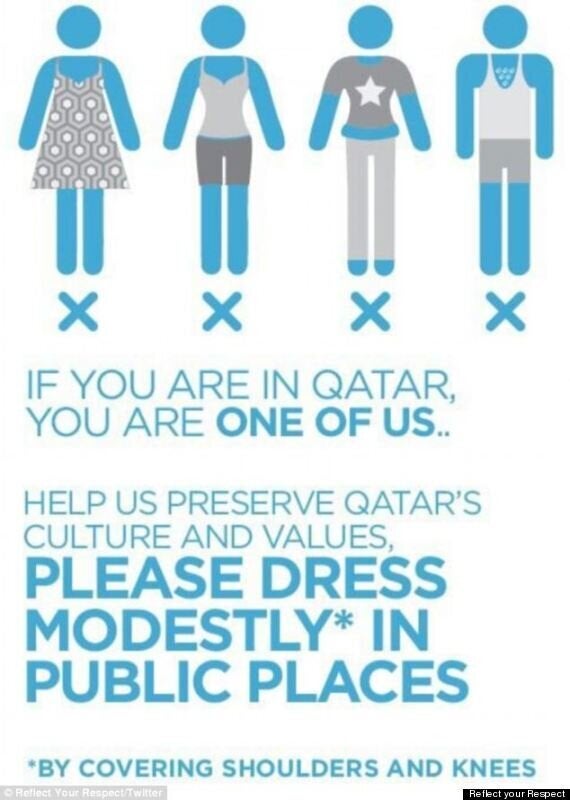 The campaign is aimed at Western tourists and residents of the tiny state
A diagram shows how the shoulders to the knees should be covered, chest hair should not be revealed, and leggings definitely do not trousers make.
Story continues below slideshow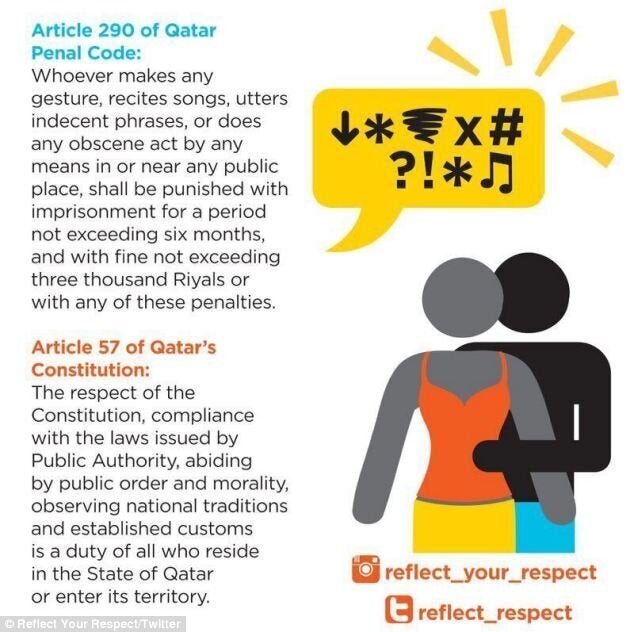 Reflect Your Respect
Campaign spokeswoman Umm Abdullah told Doha News she hopes educating foreigners will preserve the country's cultural customs.
"[W]e don't want [our kids] to end up imitating this – we want to preserve our traditions and our values," she said. "[Expats] have their own places where they don't have to be covered – but we have the right to go to hospitals, to the market, to the malls, to the beach, without seeing these things."
Article 57 of the state's constitution says, "[A]biding by public order and morality, observing national traditions and established customs is a duty of all who reside in the State of Qatar or enter its territory."
But some think the dress restrictions are unfair for non-Muslim visitors: