Nigel Farage's local pub has announced that it is now selling a Ukip-inspired pie to "celebrate the rise in popularity of UKIP".
The Blacksmith's Arms, in Cudham Lane South said on its Facebook page: "Marie Antoinette said 'Let them eat cake', Nigel Farage says 'Let them eat British beef and ale pie'.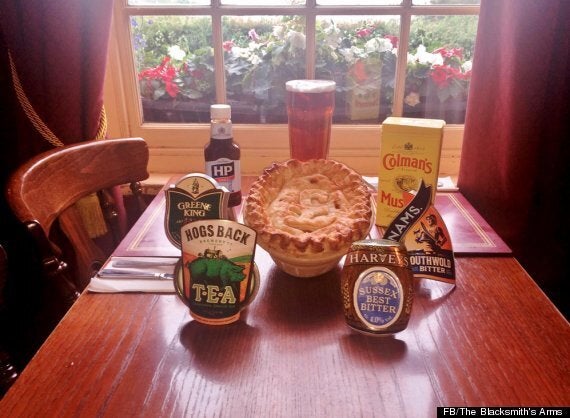 "It is served with mashed potato and cabbage (definitely no Brussels sprouts; they lead to hot air), all washed down with a pint of traditional English ale."
The post continued: "This is truly a Great British meat pie, created by the chefs at the Blacksmith's Arms to celebrate the rise in popularity of UKIP."
"Remember, every pub is a parliament."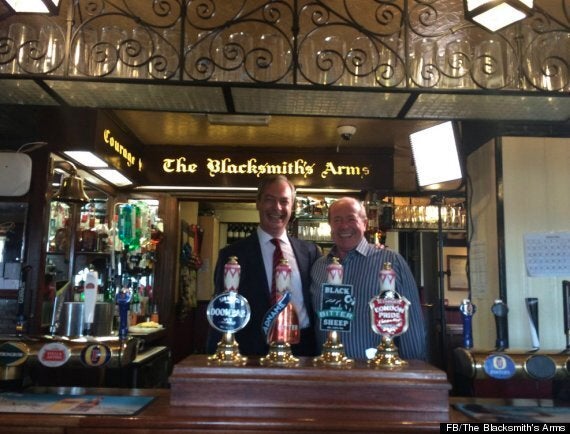 Nigel at the The Blacksmith's Arms
The pub added the pie is made with the following ingredients:
UK beef

Leeks from Wales

Potatoes from Ireland

English ale

Kent carrots

Turnips (neeps) from Scotland

Smoked bacon

Suet pastry
It said the turnips from Scotland are "optional if they leave the union", while the smoked bacon is "optional according to religious beliefs".
"Remember," the post concludes – "every pub is a parliament."
Ukip won 27.5% of the vote and had 24 MEPs elected. Labour, on 25.4%, has narrowly beaten the Tories into third place while the Lib Dems lost all but one of their seats and came sixth behind the Greens.
It is the first time a party other than the Conservatives or Labour has won a national election for 100 years.
A victorious Farage was pictured with a pint glass on his head in the aftermath.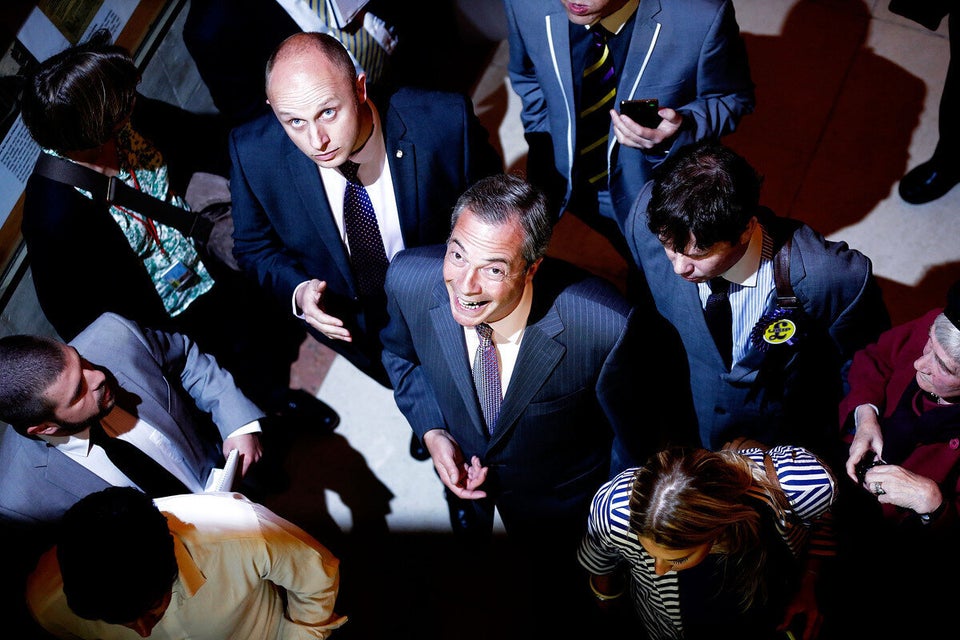 Ukip Celebrate European Election Win