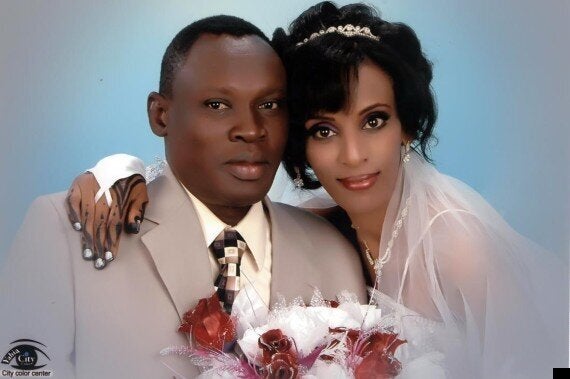 Ibrahim (pictured here with husband Wani) gave birth to baby Maya in a Sudanese prison
Ibrahim was raised a Christian by her mother and has refused to renounce the faith. However, a court ruled earlier this month that she is Muslim because that was her father's faith. Her Christian marriage was annulled and she was sentenced to 100 lashes for adultery and death by hanging for renouncing Islam. Sex outside a "lawful relationship" is regarded as adultery under Sudanese law.
Abdullahi Alzareg, an under-secretary at the foreign ministry, told the BBC Sudan guaranteed religious freedom and was committed to protecting the woman. Cameron said he was "absolutely appalled" when he heard about the plight of the 27-year-old. "The way she is being treated is barbaric and has no place in today's world," he told The Times.
"Religious freedom is an absolute, fundamental human right. I urge the government of Sudan to overturn the sentence and immediately provide appropriate support and medical care for her and her children. The UK will continue to press the government of Sudan to act."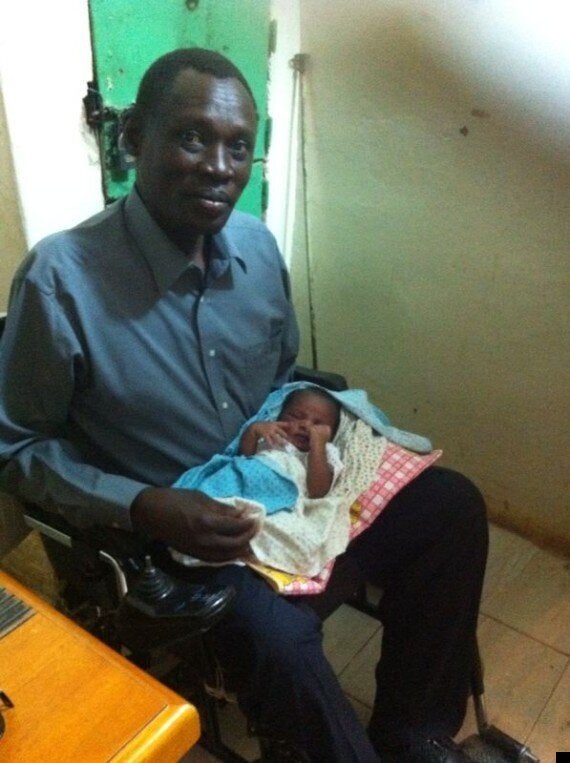 Daniel Wani meets his daughter for the first time
Labour leader Ed Miliband said: "The conviction and incarceration of Meriam Ibrahim is utterly appalling and an abhorrent abuse of her human rights. Nobody should be persecuted because of the religion they practice or the person they fall in love with. I cannot imagine the suffering - both physical and emotional - that Meriam, her husband and their two young children must be going through.
"The Labour Party has already asked British ministers to apply pressure to the Sudanese government to ensure her release. The British Government will have our full support in their attempts to resolve this matter. Regrettably, this is one of many examples across the world of Christians being persecuted for their faith. The international community must come together to end this worrying trend."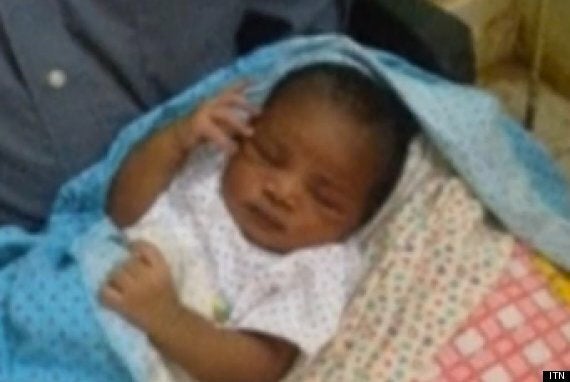 Meriam Ibrahim (pictured here with husband Daniel Wani) who gave birth to a baby girl
Former PM Mr Blair described the case as a "brutal and sickening distortion of faith". Conservative North Somerset MP Liam Fox, the former defence secretary and shadow foreign secretary, said the Government needed to think again about aid. "Religious tolerance is something that the UK should be promoting at every opportunity," he said.
"We need to ask ourselves whether it is acceptable too be giving taxpayers' money in aid to states which allow treatment such as that handed out to Meriam Ibrahim."
Ibrahim's husband Daniel Wani said his son has become sullen and withdrawn since being incarcerated with his mother. He added that his wife was under pressure to convert her religion so she can leave prison but said she was "committed" to her right to religious freedom.
A Foreign Office spokeswoman said: "We are aware of and urgently seeking clarification from the Sudanese authorities of reports that Meriam Ibrahim, the mother facing the death penalty in Sudan, is to be freed. We have been strongly urging the Government of the Republic of Sudan to do all it can to overturn its decision to sentence her to death."
International Development Secretary Justine Greening said: "It is totally perverse to claim protecting Sudanese women means taking away UK-funded food, water, medication, shelter and schooling from hundreds of thousands of women, girls and babies affected by the suffering in Darfur.
"British aid to Sudan only goes on helping the very poorest Sudanese people via the UN and NGOs, and not a penny is given to the Sudanese government. Withdrawing support from thousands of Sudanese families, many also with small children, would only compound this terrible situation. That cannot be right."