Part of Istanbul has been turned into a war zone after riot police unleashed tear gas and water cannon on protesters that ignored an order from the country's prime minister not to gather on the anniversary of the national anti-government protests that swept across the country in 2013.
According to AP, hundreds of protesters were forced to mass on Istiklal Avenue in the city centre, having failed to reach Taksim square after their path was blocked by riot police and armoured vehicles. This led to clashes and the police opening fire. A number of demonstrators have reportedly been arrested. Similar clashes have been in the capital city of Ankara.
Earlier, Prime Minister Recep Tayyip Erdogan has warned protesters not to gather for the anniversary. He said: "I am calling on my people: don't fall for this trap. This is not an innocent environmental action. If you go there, our security forces are under strict orders, they will do whatever is necessary from A to Z. You won't be able to go to Gezi like the last time. You have to obey the laws. If you don't, the state will do whatever is necessary." According to the BBC, Turkish authorities promised that more than 25,000 police officers would be on duty to stop the anniversary protests reaching Taksim square.
The demonstrations began last year after a campaign to save Gezi Park from demolition gathered momentum, eventually gathering in more than 3 million demonstrators in an outpouring of anger against Erdogan's authoritarian Islamic regime. Eight people died and thousands were injured as police tried to stop the mass protests, which spread from Istanbul to many other parts of the country.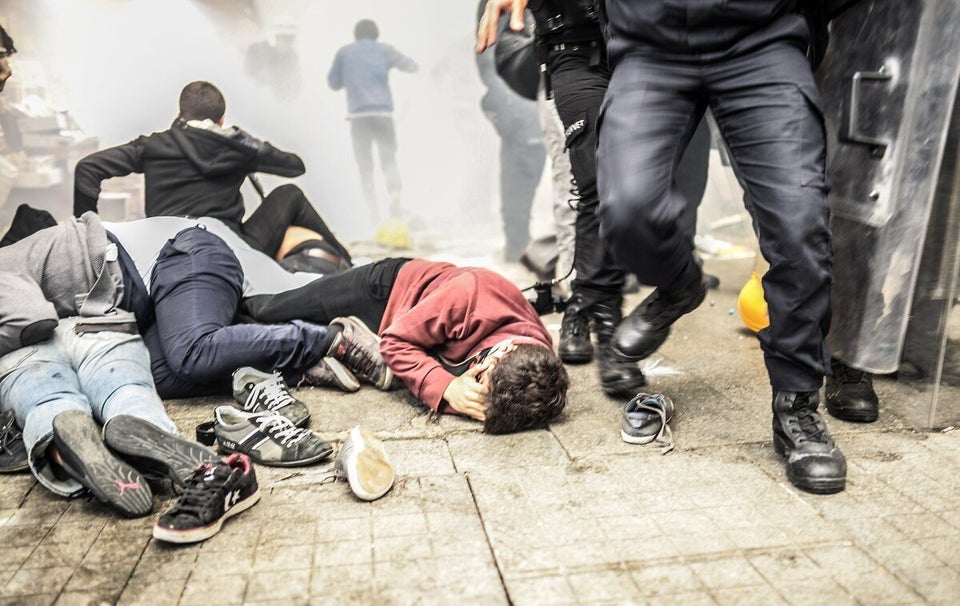 Riot Police Tear Gas Turkish Protesters
This is a gallery of the start of the clashes in Turkey from June 2013: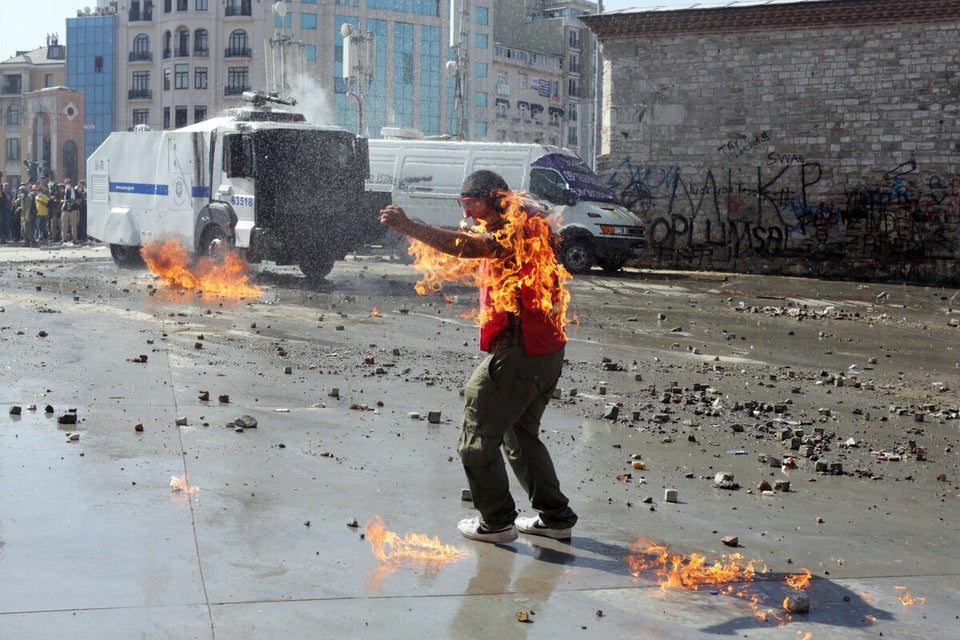 GRAPHIC WARNING: Clashes in Turkey