A woman has been beaten to death in a Chinese branch of McDonalds allegedly by a man who angry she had not given him her number.
Six members of a religious cult have been arrested in connection with the killing which was recorded on a mobile phone.
In the video a man can be seen repeatedly hitting the woman with a bar.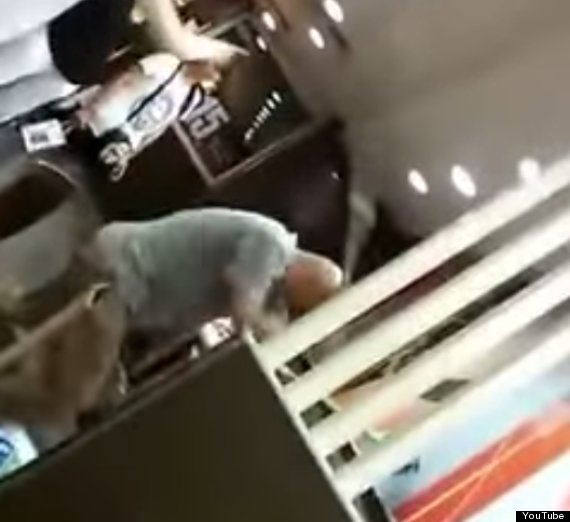 A still from the chilling video
People stand by and watch despite her screams.
Zhaoyuan police said on their microblog that the six belonged to a group calling itself the "All-powerful spirit" or "Quannengshen" in Chinese.
The group have been banned as an "evil cult" by Chinese authorities in 1995.
Despite this they persist - in 2012 seven members of the group were arrested in Beijing for harassing people in a public park with claims that the world was coming to an end.