WARNING - THIS REPORT CONTAINS GRAPHIC IMAGES
Farzana Parveen was battered to death with bricks outside the Lahore High Court in Pakistan last week.
The 25-year-old had reportedly attended court to insist she had married husband Mohammad Iqbal out of love and of her own free will, before she was allegedly set upon by members of her own family who had tried to organise an arranged marriage to a cousin.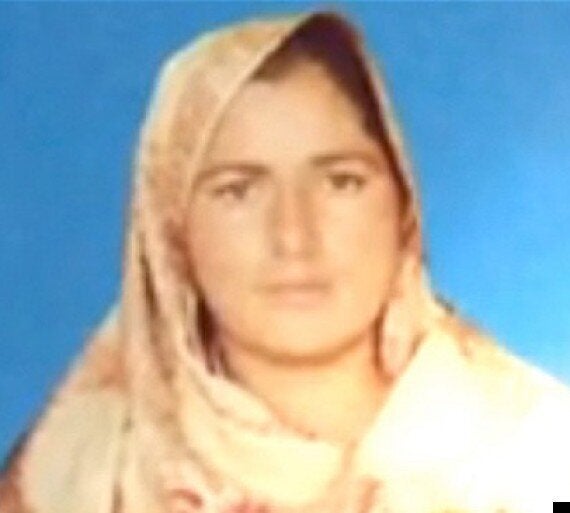 Farzana Parveen was stoned to death outside Lahore High Court in Pakistan last week
But on Saturday Farzana's elder sister Khalida Bibi insisted Iqbal had been responsible for the fatal attack.
"I was present at the scene and when she came out of the lawyer's chamber and as soon as she saw us standing on the other side of the road, she rushed towards us.
"Iqbal and his accomplices chased her and hit her with bricks."
She also claims to have spent 13 days with Farzana in a women's shelter last month, alleging the 25-year-old had been hiding from Iqbal. Farzana's sister Khalida Bibi has denied her family had a hand in the murder and claims Mohammad Iqbal killed her
The claims are the latest twist in a story which has shocked the world and seen governments condemn the killing.
And they contradict earlier reports which saw senior police officer Umer Cheema state Farana's father, two brother and former fiancé were among the attackers.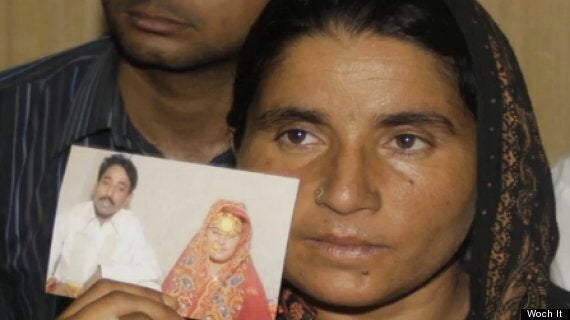 Bibi holds a photo of her late sister and Iqbal
Cheema added Farzana's father had confessed to killing his daughter, explaining it was a matter of so-called "honour".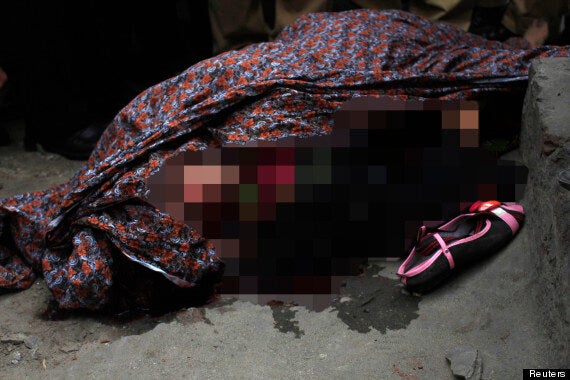 The body of Farzana Iqbal lies outside the High Court in Lahore
It writes the arrests brings the number of people in custody over the killing to 10, though it names only the victim's father Mohammad Azeem, her brother Jahan Khan, Mohammad Atta, Nasir and Alam Sher.
Prime Minister Nawaz Sharif has demanded "immediate action" over the incident. Relatives weep over the death of Farzana, who was three months pregnant
The British Government has also condemned the murder, with Foreign Secretary William Hague saying he was "shocked and appalled" by the incident "both for the appalling manner of her death, and the unspeakable cruelty and injustice of murdering a woman for exercising her basic right to choose who to love and marry".
He said: "There is absolutely no honour in honour killings and I urge the government of Pakistan to do all in its power to eradicate this barbaric practice .
The Human Rights Commission of Pakistan said that in 2011, 943 women were killed for apparently causing shame to their families.
The figure is an increase of more than 100 in 2010.
Related