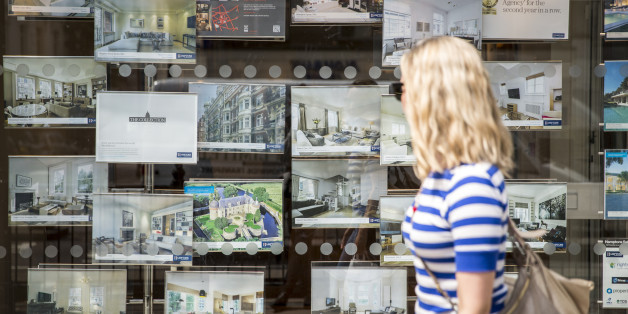 Rob Stothard via Getty Images
Britain's housing market activity looks to be cooling as the rate of the mortgage approvals slipped to a nine-month low, but fears remain that officials will have to act to ward off a property bubble.
The Bank of England revealed that the number of mortgages approved in April fell to 62,918, marking the third fall in a row, as mortgage brokers adjust to tighter lending standards.
Samuel Tombs, UK economist at Capital Economics, told the Huffington Post UK that the figures indicated "a period of cooling, rather than a popping of a housing bubble."
Speculation is mounting that the Bank of England will step in next month to take action to cool the housing market, as house prices have continued to soar and demand remains strong. Analysts still expect house prices to increase yet further, despite the dip in mortgage approvals.
Eimear Daly, head of market Analysis at Monex Europe, said: "Although declines in mortgage approvals will be taken as welcome news that authorities are reining in the UK's runaway housing bubble, the reality is that a large part of the boom seen in the UK housing market – particularly in London – is based on cash buyers."
"Tightening mortgage standards are ultimately useless at fighting a housing market bubble and will only temporarily slow down the sector, at the expense of ordinary borrowers."
Martin Wheatley, head of the City watchdog the Financial Conduct Authority, said on Friday that it was too early to tighten underwriting rules for home loans to cool the housing market.
"We are starting to see some slowing down," Wheatley said. "I think we just have to monitor [the market]. It's too early to tell."
The Bank's Financial Policy Committee (FPC) could tighten the underwriting rules further, or could force banks to hold more capital in case home loans default.
The Bank could also ask the government to make changes to its mortgage guarantee scheme Help to Buy, which critics have warned would help overheat the market by boosting demand without helping the supply of new homes.
See also: 11 Reasons The Bank Of England May Be Ignoring A Housing Bubble