If you have optimistically prepared for a barbecue in the next few days (or this month), think again.
Rain and 'unsettled' weather are expected in the UK until the middle of June and potentially beyond.
The Met Office is also forecasting heavy rain on Wednesday in the southeast and north.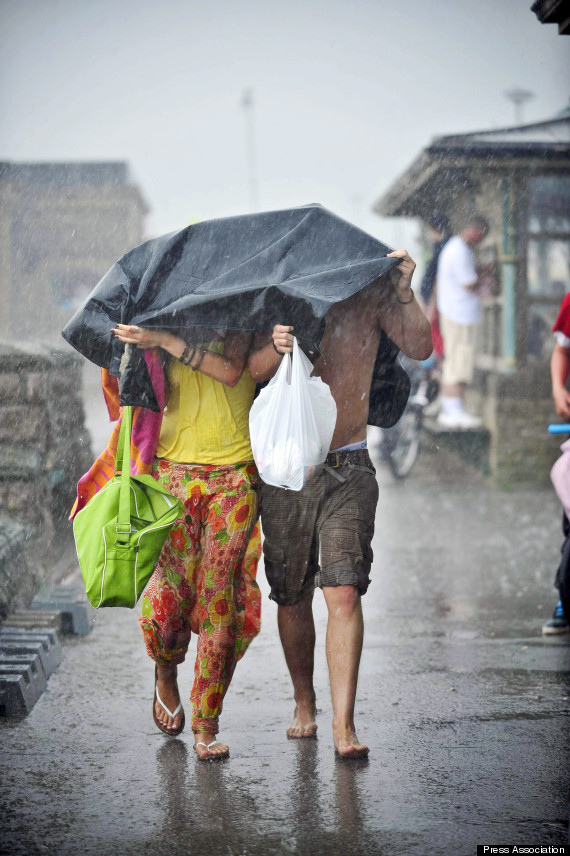 Don't forget your umbrella
Thursday will be drier and brighter but Friday will see rain again, spreading to the north east.
Forecasters' outlook for this weekend and the next week also looks bleak, with a "generally unsettled theme" to continue until the middle of the month.
"The generally unsettled theme looks set to continue through the early part of June," the Met Office said.
"(June 7 to 8) are likely to see an area of rain moving northeastwards across the UK, this rain perhaps heavy and thundery.
"The unsettled weather then continues into the following week, with the wettest weather over western parts, and the best of the drier weather towards the east."
From June 16 the weather will still be changeable with "longer spells of rain interspersed by some drier, brighter or sunnier periods", the Met Office said.
The second half of June is projected to show "signs of a change towards more settled conditions slowly developing".
The forecast comes as experts warn short, sharp downpours could become characteristic of the British summer, if the effects of global warming are to continue.
Story continues beneath slideshow
A study by the Met Office and Newcastle University has identified how climate change could result in heavier summer rainfall, which in turn could increase the risk of flash flooding.
The study, published in the Nature and Climate Change journal, said: "Short duration rain events are predicted to intensify during the summer months in the southern United Kingdom.
"This predicted increase means more events would exceed the Met Office and Environment Agency Flood Forecasting Centre guidance threshold for serious flash flooding."
The report highlights how short bursts of heavy rainfall triggered flooding in the north Cornwall town of Boscastle nearly a decade ago, when the coastal community was brought to its knees as a result of an atrocious pocket of unseasonable summer weather.