Overweight women who "eat for two" during pregnancy could be at risk of giving birth to a "sumo baby", experts have warned as the number of larger-than-average newborns rise.
The National Obesity Forum said the number of larger newborns has been increasing since the 1960s because of the rising number of overweight and obese pregnant women.
The comments were made after figures obtained by The Sun found that almost a third of maternity wards have delivered babies weighing more than 12lb.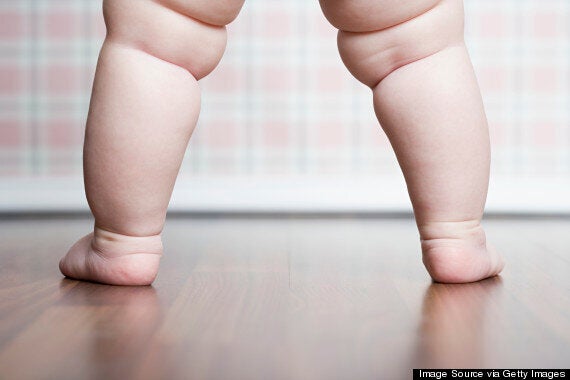 The average weight of a newborn is 7lb 4oz for a girl and 7lb 8oz for a boy. Yet freedom of information requests from the newspaper found that 38 out of 139 English maternity units had delivered children weighing in excess of 12lb in the last year.
Another five delivered babies weighing more than 13lb.
Tam Fry of the National Obesity Forum said: "The first sumo babies were being reported in 1966 and the numbers have been growing very steadily, but really started to escalate in the last decade.
"It is a direct consequence of women going into pregnancy overweight and obese and thereby producing large babies.
"Unfortunately there is this old habit of 'eating for two'."
NHS guidance says that women do not need to "eat for two". They are advised to consume only an additional 200 calories per day in the third trimester of pregnancy.
But Mr Fry said that pregnant women classed as overweight, with a body mass index score of 25 to 30, are deemed "OK" by health workers but they could easily become obese, with a BMI of 30 and over, while pregnant.
Being obese during pregnancy is "dangerous for the mother, dangerous for the baby, it is expensive for the NHS and it is something that will continue until somebody in Government wakes up and really addresses the root causes of obesity", Mr Fry said.
"We expect this to continue rising until something is properly done.
"Society is responsible for its own negligence in properly instituting pre-conception advice and failing to get across to women that they really need to think months before they conceive about getting in shape."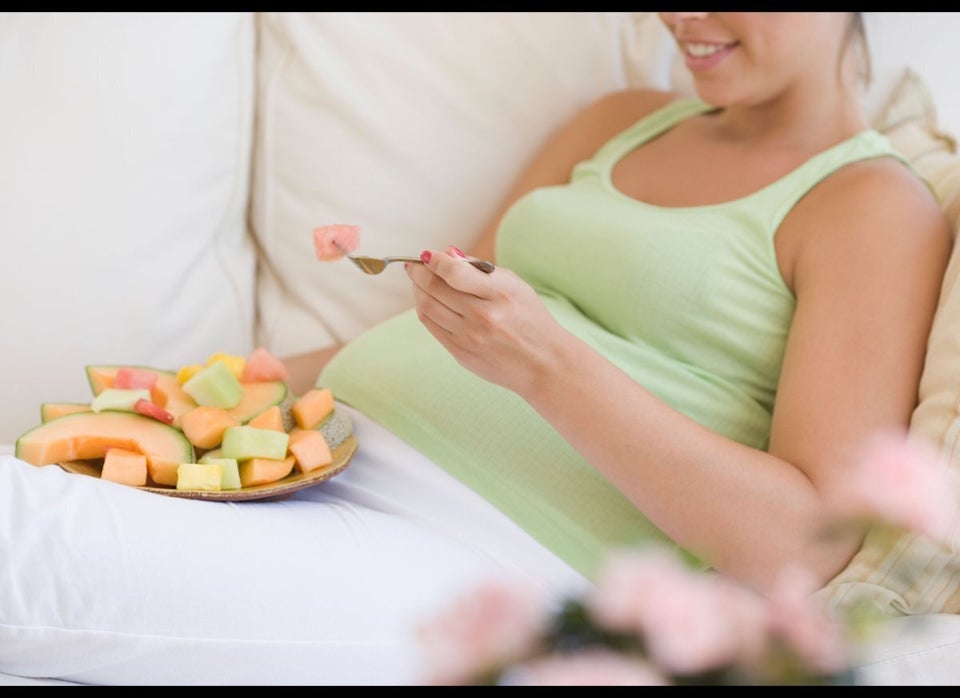 Dr Alison Tedstone, chief nutritionist and director of diet and obesity at Public Health England, said: "There is a significant relationship between maternal obesity and large birth weight, and the subsequent development of childhood and adult obesity.
"Obese women also have an increased risk of type two diabetes, impaired glucose tolerance, and gestational diabetes. Studies show that women who have diabetes during pregnancy are more likely to have children who are obese, compared to those who do not.
"As a result, diabetes and obesity are both key factors in the risk of large birth weight, and obesity is the main contributing risk factor for the development of type two diabetes.
"Obesity is in general difficult to reverse. Public Health England is working hard to tackle the challenges of increasing rates of obesity. We are working closely with local authorities, the NHS and the voluntary and community sector to tackle this complex issue."