For most of us, the thought of running a marathon is pretty intimidating - but that's exactly what one woman has done, and at the age of 91.
Harriette Thompson ran her way into the record books when she completed the San Diego Rock 'n' Roll marathon, becoming the oldest woman to compete in the race.
Harriette, who has completed 15 marathons in total, ran the 26 miles in 7hrs 7 minutes and 42 seconds.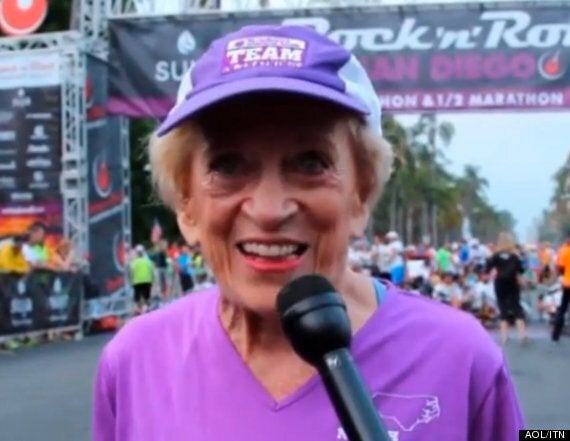 In doing so she also broke the record for the fastest time in her age group.
At the age of 76, Harriette ran her first marathon to raise money after a friend of hers was diagnosed with cancer.
Here at HuffPost UK Lifestyle we're pretty darn inspired by Harriette's amazing achievement.
Now, where did we put our running shoes...?