These CCTV pictures show a husband walking around an apartment block in his wife's clothes - just after he murdered her in an ''honour" killing, after she enraged him by seeking a divorce.
Ahmed Al-Khatib, 33, disguised himself with the jeans, top and headscarf of Rania Alayed, 25, and walked away from the crime scene to give CCTV cameras the impression she was still alive.
In fact, he lured Rania to his brother's flat in Salford on June 7 last year and killed her after he felt ''insulted'' at her leaving him to become more "Westernised".
Al-Khatib then stuffed her body in a suitcase before he and brother Muhaned, 38, transferred her body to the back of a motorhome and drove 87 miles to the A19 near Thirsk, North Yorkshire where she was buried next to a layby.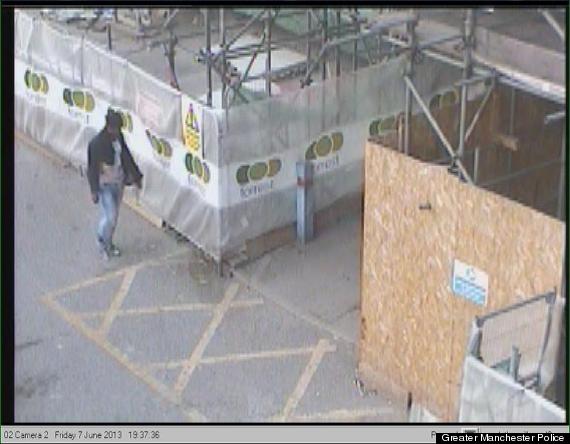 Ahmed Al-Khatib dressed in his wife's headscarf after murdering her
When mother-of-three Rania was reported missing, Al-Khatib claimed she had quit the UK and was alive and well in Turkey.
But police suspected foul play after learning Rania had enraged her husband by instructing a lawyer to help free her from the ''shackles of her marriage.''
She angered him more by attending college and meeting male and female friends before beginning a relationship with another man she met over the internet.
Al-Khatib eventually confessed Rania was dead but claimed he pushed her during a row in the belief she was possessed by an evil spirit.
Story continues beneath slideshow
He claimed he was trying to quieten her down when he accidentally causing her to stumble, fall and bang her head.
Despite a huge search including extensive digging near the suspected burial spot Rania's remains have never been found.
The images of Ahmed Al-Khatib dressed in his wife's clothing emerged after he was found guilty of murder on Wednesday.
He admitted perverting justice and was sentenced to life in prison with a minimum of 20 years.
Muhaned was cleared of murder but admit perverting the course of justice and was sentenced to three years.
Another brother Hussain Al-Khatib, 34, was found guilty to perverting the course of justice over the concealment of the victim's body and sentenced to four years.
Manchester Crown Court was told Al-Khatib and Syrian-born Rania had married when she was just 15 and had three children together.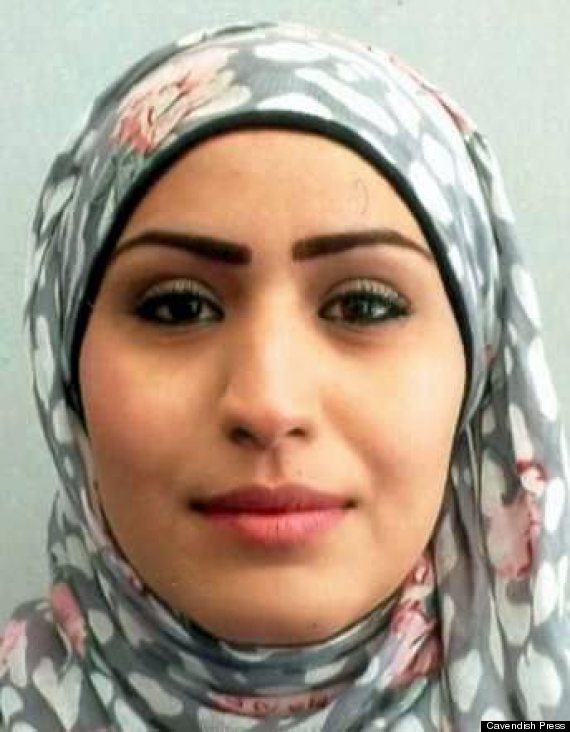 Rania Alayed
Prosecutor Tony Cross QC said it was a ''love marriage'' rather than an arranged one but only came about as Rania's sister was married to Khatib's brother.
After they emigrated to the UK in 2004, Rania began confiding in friends her husband was beating her.
Mr Cross said a friend witnessed the aftermath of an attack and added: ''She saw Al-Khatib angry like a monster shouting he would kill her. It became clear to her that he and his family were controlling of her.
''It appears he was violent, sexually and physically and would force her to give him money. She told one friend she feared he would kill her. How right she was was. He was prone to anger... He was contemptuous of females. He was also jealous.
''She had the courage to free herself from him using a solicitor and began to become a little Westernised. She went to college and had friends, male and female.
''This was all too much."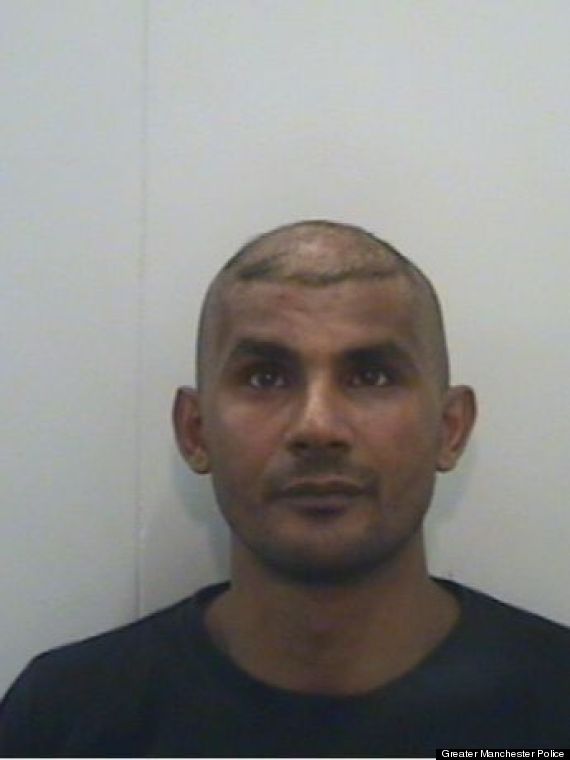 Ahmed Al-Khatib was described as 'sexually and physically violent'
Rania left the family home in Longsight, Manchester with the children to move to a hostel and later in May 2013 rented a property and filed for divorce.
She had also formed a relationship with a man she met through a dating site.
Rania was last seen alive on June 7 last year when she met a friend in Manchester's Piccadilly Gardens and told of a plan to drop off her three children with her estranged husband via Muhaned's flat for the weekend.
That evening at around 8pm she was killed at the apartment.
Later, Rania's body was driven away in Muhaned's camper van and at 3am the following morning, the Leyland DAF 200 vehicle was spotted parked in a layby on the A19 by an HGV driver.
Rania's friends called in police when their text messages went unanswered.
On July 3, Ahmed Al-Khatib was arrested. He claimed he had undertaken an ''Islamic divorce'' of Rania and initially claimed he had last seen her at family proceedings in April.
But later he said he had visions of a demonic creature known as the ''Jinn'' which took four forms including a white rabbit and a ''devil dog'' and it had ''got inside'' Rania.
He said: ''When she went to college she changed and didn't spend as much time with the family. She would spend more time in the mirror and on the phone on Facebook and Whatsapp. I wasn't happy with it at all.
''I still love her now. She is the only love for me. The only woman. She is my love and life, she is everything to me. If you think this court can give me punishment then I don't think so.''