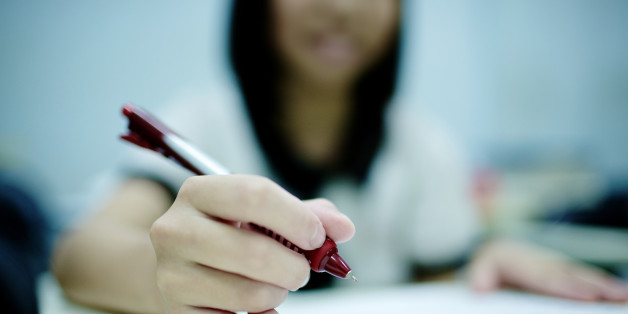 Sunrise At dawn Photography via Getty Images
Dozens of GCSEs, AS and A-levels are set to be ditched in the latest stage of a major shake-up of exams.
Courses in subjects such as home economics, performing arts, environmental science, catering and human biology are among those in line to be scrapped.
But others, such as ancient history, film studies, law and media studies, could be reformed to become new, tougher qualifications.
The proposals are contained in a new consultation document published by England's exams regulator Ofqual.
GCSEs, AS and A-levels in traditional subjects such as English, maths, humanities, science and foreign languages are already being revised, with the new courses due to be brought in over the next two years.
Ofqual's new paper covers all subjects that are not already in the process of being revamped.
Under the latest proposals, the number of GCSEs, AS and A-level qualifications available to students is likely to be cut.
Many of those expected to be axed are in subjects which are similar to, or overlap other courses, according to Ofqual's consultation paper.
It says that compared with many other countries, England has an "exceptional range" of GCSE, AS and A-level subjects. The number of entries for these range from 100 in 2013 - for a GCSE in manufacturing, to 942,400 entries last year for GCSE maths.
"There are different views about the appropriateness of the range and variety of GCSE, AS and A-level subjects, and some of the more unusual subjects concern us from a standards perspective," the consultation says later.
"In England we have a large range of subjects and a variety of qualifications with different titles and some overlap (for example, biology and human biology). This can be confusing, and it makes standards difficult to maintain."
Among the GCSE courses Ofqual is proposing to discontinue are home economics - a qualification awarded to 32,064 students in 2012 - and catering - awarded to 20,891 people - both of which are listed as being similar to the new design and technology GCSE in food technology.
Performing arts at GCSE, which was awarded to 4,365 students in 2012, is seen as overlapping with new exams in dance and drama and is also set to be axed.
At AS and A-level, courses set to be cut include environmental studies - awarded to 2,370 people at AS-level in 2012 and 1,426 at A-level - which overlaps with other new science courses, along with human biology (awarded to 3,995 students at AS-level and 1,899 at A-level) - which is listed as similar to biology.
A separate list shows 20 GCSE subjects that are to be considered for reform, including ancient history, which saw 346 awards made in 2012, business studies (57,339 awards in 2012) film studies (5,335 awards) and media studies (55,851 awards).
There are also 27 AS-level subjects to be considered for reform, along with 26 A-levels. These include law, history of art, critical thinking and philosophy.
The GCSE subjects which are not due to be revised under the latest plans will not be taught after 2017 while the majority of unreformed AS and A-levels will go from 2016, the document says.
Those qualifications that are revamped will be first taught from 2017.
A foreword to the consultation - which closes in eight weeks - says: "As things change, we want qualifications in different subjects to be similar in their level of demand and assessment structure at each level.
"Our proposals for this will inevitably lead to a small drop in the number of subjects available: subjects that attract few students may disappear, with exam boards unlikely to invest in reforming them to the standard we require."
Ofqual chief regulator Glenys Stacey said: "We think it important that subject content is reviewed and updated as qualifications change, and we set out proposals for how we think that is best done for the remaining subjects. At the same time, there are subjects which we think would not meet the principles we have put forward, and which we propose should be discontinued.
"We also identify subjects where a decision is yet to be taken and it is for exam boards to choose whether they wish to redevelop them. We will expect exam boards to consider factors such as demand and merit before making a case to us that any subject they choose to develop can meet the standards we set."
Brian Lightman, general secretary of the Association of School and College Leaders (ASCL) said: "The plans for the most part appear sensible.
"There are a few areas where we do have concerns about proposals to discontinue popular qualifications, in particular film studies at A-level and home economics at GCSE.
"We will be picking this up with Ofqual."
He added: "We need finally to let go of this toxic discourse about 'soft' and 'rigorous' subjects. In a global economy we need young people who have all kinds of skills in a range of disciplines.
"Core academic subjects are important but they are not enough. To compete successfully we need high quality GCSE and A-levels in a wide range of subjects which have equal status in the eyes of employers, further and higher education institutions, parents and students."