The Shard has been evacuated amid reports of smoke in its basement but despite 50 firefighters, seven fire engines and a phalanx of reporters and confused passers-by, there was no fire.
A representative of the 83-story building said that no fire had been detected, but the fire alarm had been set off and workers and visitors evacuated as a precaution.
Around 900 people are reported to have walked down thousands of steps out of the building, as the evacuation was implemented.
Mums office is in the shard and they just evacuated he building and she had to walk down 28 flights of stairs l o l

— Tiffany Duffin (@Duffin_) June 5, 2014
@BusanBBQ@london24 We've been evacuated (walked down 15 flights!) but all fine! Luckily it's a sunny day while we wait to go back in :)

— Bethany Gibbs (@bethany_gibbs) June 5, 2014
London Fire Brigade said they were called to the building at 10.30am. "We are investigating reports of smoke, but there is no suggestion of a fire at this stage," a spokesman said.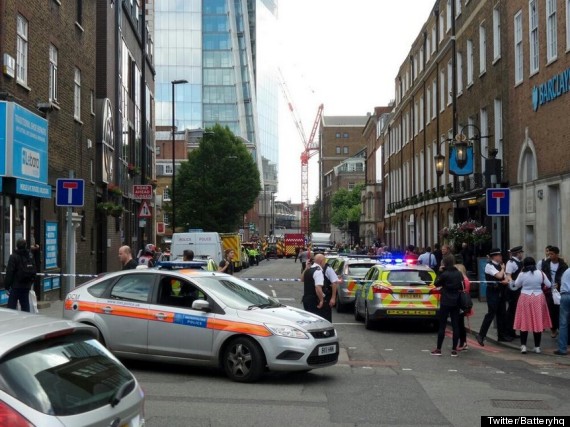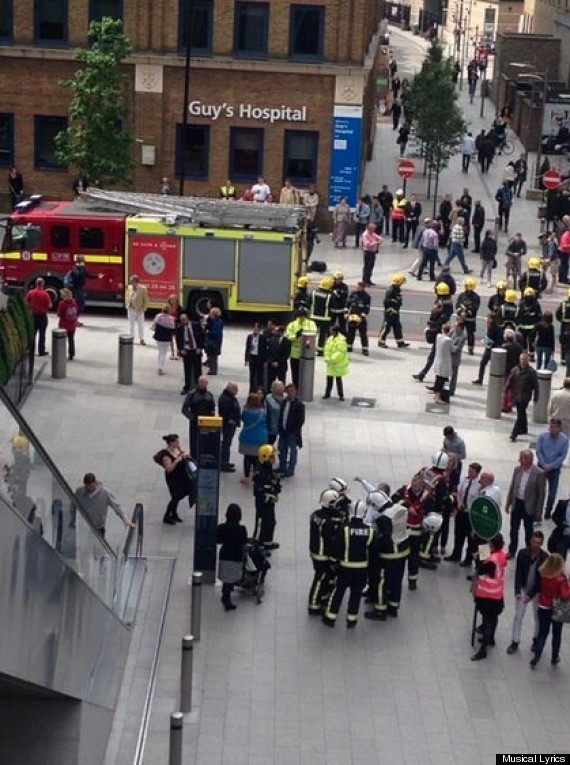 Hundreds of people had to be evacuated from the Shard, and dozens of firefighters have attended
"Firefighters from Soho, Dockhead, Old Kent Road, Shoreditch, Whitechapel and Lambeth fire stations are at the scene.
"As a precaution the building has been evacuated, it's thought around 900 people were in the building at the time of the incident. As of 1145, the smoke had begun to dissipate but crews continue to investigate what caused the smoke. No injuries have been reported."
The LFB tweeted later:
Firefighters are still investigating reports of smoke at the #Shard (still no fire apparent). The building is now being evacuated.

— London Fire Brigade (@LondonFire) June 5, 2014
The Shard is western Europe's tallest building, with 87 floors, hosting luxury flats, offices and restaurants as well as a viewing deck. The opulent Shangri-La hotel has only just opened on floors 34 to 52.
Emergency services are responding to a fire alarm at The Shard. Evacuation procedures have been followed & we are ready to assist as needed.

— TheShardLondon (@TheShardLondon) June 5, 2014
In a statement the Metropolitan Police said: "Police were called at 11:09hrs on Thursday 5 June to The Shard, St Thomas Street, SE1 after London Fire Brigade were called to reports of a fire at the premises.
"Police, London Fire Brigade and London Ambulance Service attended the fire which is believed to be in the basement of The Shard. A full evacuation is now underway.
"No reported injuries at this time. No arrests. Enquries re cause of fire are ongoing."